Top Fines & OSHA Regulations Part 1
Author

Stephanie McCauley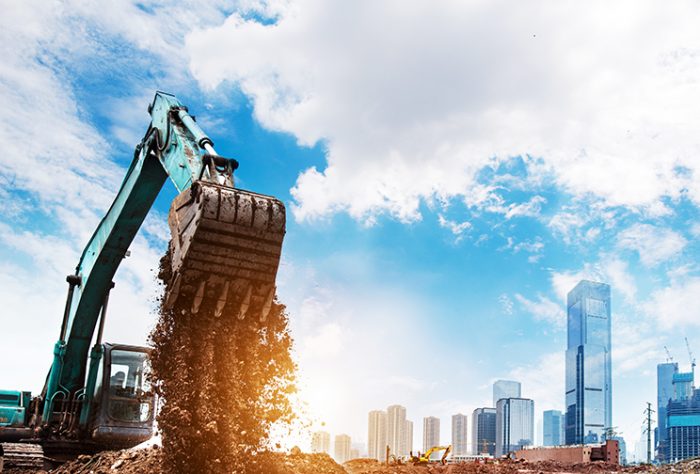 Fines & OSHA Regulations
Welcome to Safe Friday, this week we're going to cover the ins and outs of Fines vs. OSHA Regulations. Whether you're an experienced professional, or new on the job, today we're going to offer something for everyone! This week, we're going to cover 5 of the top 10 OSHA fines, and how you can avoid them.
#10: HAZARD COMMUNICATION
Number of Inspections: 623
Number of Citations: 1,311
Total Amount Fined: $175,265.00
Average Fine: $281.00
The Hazard Communication Standard (HCS) is based on the simple concept that employees have both a need and a right to know the hazards and identities of the chemicals they're exposed to when working. They also need to know what protective measures are available to prevent adverse effects from occurring. The HCS addresses the issues of evaluating and communicating hazards to workers including issues such as chemical labeling, Safety Data Sheets or SDS, a written program and employee training requirements.
OSHA regulations require all companies to develop a written Hazard Communication Program and train their workers on the aspects the program covers. A copy of this written program must be available at the workplace for review by any interested employee. Make sure you're familiar with our written hazard communication program, and where the SDS are stored.
Frequently overlooked chemicals that need to be covered by HCS include adhesives, gasoline, paint thinner, grease, cleaners, solvents and sealers. Suppliers and manufacturers are required to provide SDS to their customer's along with the chemicals.
#9: TRAINING
Number of Inspections: 1,488
Number of Citations: 1,557
Total Amount Fined: $666,537.00
Average Fine: $447.00
OSHA regulations require that you receive training in the safe methods of doing your job. You need to know about workplace the hazards that are present, how to recognize them and how to control your exposure. Being aware of potential hazards, as well as knowing how to control them, is critical to maintaining a safe and healthful work environment and preventing injuries. The best way to gain this knowledge is through education and training.
Education teaches us why safe practices and procedures are important; education affects attitudes about safety, and attitudes affect behavior
Training, on the other hand, provides the skills necessary for working safely. You need to know; the safety and health rules, how to identify any worksite hazards, safe work procedures and what to do in an emergency. New employee orientations, periodic safety and health training, and emergency drills will build this knowledge
An appropriate written safety training program should enforce the educational aspects of training and demonstrates continuous commitment to safety
Written training material will also help to better comprehend and retain training concepts
#8: TRAINING REQUIREMENTS
Number of Inspections: 1,055
Number of Citations: 1,158
Total Amount Fined: $491,164.00
Average Fine: $465.00
Formal training requirements provide the following benefits:
Makes you aware of job hazards
Teaches you to perform jobs safely
Promotes two way communication
Encourages safety suggestions
Creates interest in the safety program
Fulfills OSHA regulations
Examples that demonstrate you have been educated and trained about the importance of workplace safety and health:
You know what workplace hazards could harm you
You know how to control or eliminate your exposure to workplace hazards
You know and understand OSHA regulations pertinent to the job you are doing
You, your supervisors, and your managers understand all safety and health responsibilities
Experienced workers know that putting things in writing has benefits far more valuable than just avoiding an OSHA citation. Putting things in writing has value in legal proceedings, in employment matters, in dealings with other government agencies, and recording the progress toward achieving a safe, healthful workplace.
The quality of training and training requirements may become an issue in legal cases where a defense of unpreventable employee misconduct is raised. Under case law, the company may successfully defend themselves against an otherwise valid citation, by showing that all feasible steps were taken to avoid the occurrence of the hazard, and that actions of the employee involved in the violation were a departure from a uniformly and effectively enforced work rule that the employee had been trained on. Documenting safety training and training requiments may be the company's only proof of compliance with OSHA regulations, or that you were actually trained in the area in contention.
#7: HEAD PROTECTION
Number of Inspections: 1,461
Number of Citations: 1,464
Total Amount Fined: $747,099
Average Fine: $511.00
Most head injuries are caused by flying or falling objects, or by bumping your head against something. Hard hats are designed to resist penetration, absorb the shock of a blow and provide protection against electrical shock. Controlling the hazards that can lead to head injuries are usually difficult to anticipate, so hard hats must be used to eliminate these risks.
Workers should wear head protection if any of the following apply:
Objects might fall from above and strike them on the head
They might strike their head against fixed objects
There is a possibility of accidental head contact with electrical hazards
Wear your hard hat whenever you need to. Your hard hat, like other PPE, is the last line of defense when engineering and administrative controls aren't enough. Make sure your hard hat fits properly and is maintained and inspected regularly. Report any damage or defects in your hard hat immediately, and remember, PPE is only effective when it is worn.
OSHA regulations for head injury medical provisions:
Arrange for prompt medical response in the event of an emergency
Your company must conduct daily inspections to identify all potential hazardous conditions
If prompt medical attention is not available, then a trained first aid provider must be available at all times
An appropriate, weatherproof first aid kit must be kept on site and must be checked and restocked weekly, or as needed
Your company must arrange for ambulance or other transportation in advance of an emergency. These arrangements are included in our emergency response plan and will include communication and/or other contact methods with the transportation provider
Telephone numbers or monitored radio frequencies should be posted if 911 is not available
#6: WIRING DESIGN AND PROTECTION
Number of Inspections: 851
Number of Citations: 1,042
Total Amount Fined: $461,269.00
Average Fine: $542.00
Using electricity on the construction site requires special safeguards for protection against electrocution. Electrical equipment and tools on the construction site are often subject to weather conditions that can increase their potential for electric shock. When properly connected and used, electrical equipment and tools are a safe and effective way to complete your work.
Safety guidelines for using electrical equipment and tools on the job site:
Equipment grounding conductors must be identifiable and distinguishable from all other conductors
Don't attach grounding conductors to any terminal or lead that could cause an accidental reversal of polarity
Never use terminal grounds or grounding devices on receptacles, cord connectors or plugs for any other purpose
Make sure all temporary 120 volt, single phase, 15 and 20 amp outlets have approved GFCIs installed
Inspect all attachment caps, plugs and receptacles of a cord set, and any equipment connected by a cord and plug, for external defects, and internal damage daily
Test all cords and receptacles connected to temporary wiring, including all equipment connected by cords and plugs that require grounding before use
Test these cord sets before first use, before being returned to service after any repairs, and before they're used after any incident where damage may have occurred
Equipment grounding conductors must be electrically continuous
Test receptacles and grounding caps or plugs for correct attachment of the grounding conductors, make sure the equipment grounding conductors are connected to the proper terminals
Make sure outlet devices have an amp rating that can handle the load they will supply
Single receptacles installed on an individual branch circuit must have an amp rating equal to the branch circuit
Receptacles with two or more outlets on a branch circuit can't have a combined amp rating greater than the branch
Portable generator frames don't need to be grounded and can serve as the ground for a system supplied by the generator, or when the generator only supplies equipment mounted on the generator
Tools that are likely to be used in wet or conductive locations don't need to be grounded if supplied by an isolating transformer with an ungrounded secondary of 50 volts or less
Double insulated portable tools and appliances don't need grounds
The PPE needed for inspecting, connecting and operating equipment wiring and electrical supply units includes a hardhat, safety glasses, cover-all type clothing, electrically insulated safety gloves, heavy duty boots and electrically insulated rubber boots.
Conclusion
The average construction site is an ever-changing, bustling place that can pose many hazards for employees. If the project is up to speed, you can find workmen from several different trades working in the same general vicinity, within close proximity of others. The hazards encountered on a jobsite can be from hand tools, power tools, or from the operation of heavy equipment. There are the risks from falls, improper excavation procedures fire, unsafe breathing atmospheres, and the hazard of electrical shock. All of these situations are potentially dangerous and possibly lethal, if proper safety measures are not followed. Considering the fact that 20% of all work site fatalities are related to construction, the extra time it takes to create safe work practices is well worth the effort.
In total there were 12,434 Inspections performed by OSHA, with 39,427 Citations given. OSHA fined a whopping grand total of $29,254,984.00 to Construction Companies and Contractors with LESS THAN 10 EMPLOYEES. That's an average of $2,352.00 Per OSHA Fine Per Inspection.
Your company should be thoroughly covered with a written safety program whether you have 1 employee or 1,000 employees. The emphasis on safety in the culture of your business can help you avoid these fines.
➩We have complete OSHA regulations and compliance solutions for all your needs. Call (877) 640-6571 today to speak with one of our highly skilled safety experts.
Please join us next Friday for more OSHA regulations and compliance tips!
Next Post: Top Fines & OSHA Standards Part 2
Previous Post: Process Safety Management