Demystifying ISNetWorld Compliance
Author

Stephanie McCauley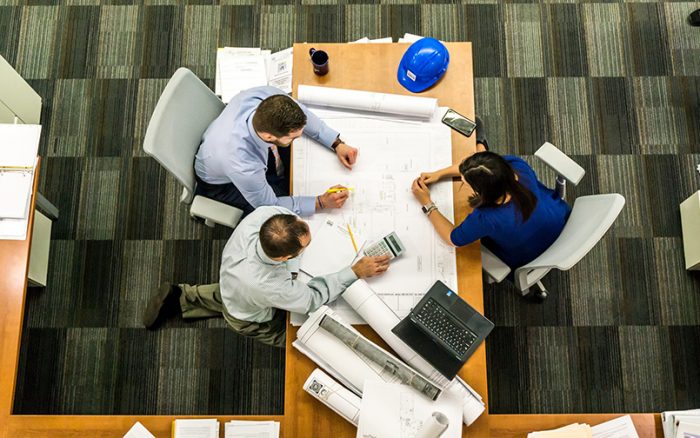 How to Achieve ISNetworld Pre-Qualification & Certification
Welcome to Safe Friday, this week we're going to cover ISNetWorld for contractors seeking compliance.
WHAT IS ISNETWORLD?
Bringing any third-party auditor account to a 100% score can be a daunting and time-consuming task. Understanding the 6 Common Questions about ISNetworld is our way of giving you a piece of free advice and hopefully aid you in effectively maintaining your account. However, we know this requires time, money, and close attention. But the benefits of properly utilizing a third-party auditor more than outweigh the cons!  Read on to find out: What is ISNetworld?
I RECEIVED AN ISNETWORLD LETTER. NOW WHAT?
This suddenly lands in your mailbox, "We are pleased to announce (COMPANY) has recently established a business relationship with ISNetworld® to further enhance our contractor/supplier management program. As a result of this action, contractors/suppliers and their subcontractors performing services for (COMPANY YOU WANT TO KEEP WORKING FOR) are required to become subscribers to ISNetworld®."
What is ISNetworld®? We know there can be many questions as to why you received this letter and what happens from here. After receiving your ISNetworld® Letter we are here to help you through the process of getting ISNetworld® compliant!
WHAT IS MSQ?
MSQ stands for Master Service Questionnaire. This is very similar to pre-qualification questionnaires that many owner clients require before hiring a contractor. The MSQ however is composed of over 2,300+ questions that review your OSHA statistics, Drug & Alcohol, OSHA statistics, Safety Programs, Certifications, and many other components. This Questionnaire is completed to best reflect your business and how it measures up to the standards set by your client. Our industry experts have extensive knowledge in completing these questionnaires for any kind of work you or your company performs. Get started now so we work with you to meet you client's requirements and expectations establishing a well-documented MSQ that properly reflects your company.
RAVS®?
RAVS stands for the Review and Verification Services, which is a section of your account. Here, you upload your complete and compliant safety program. Generally, most accounts can have anywhere from 16-40 programs that need to be custom written and submitted for review. That's where Safety Services Company comes in. We are experts at creating these programs and have the most experience with clients on ISNetworld®. With our industry knowledge, we customize each program for your company to comply with your ISNetworld® account. Safety Services Company can take care of all of your RAVS needs, call our RAVS Compliance experts now.
T-RAVS?
T-RAVS is the "Training" portion associated with the Review and Verification Service (RAVS) for ISNetworld®. Safety Services Company can help you, every step of the way, with your T-RAVS. We can provide you with the forms and guidance on the best way to train your workers. Plus, we upload the documentation to ISNetworld®. Contact us now for a FREE consultation.
CAN WE HELP YOU TRAIN EMPLOYEES ON ISNETWORLD®?
The simple answer is, yes! Safety Services Company is available to assist you with the field implementation of any new policy. ISNetworld® and your upstream clients want to increase the level of safety and decrease the occurrence of accidents. The ISNetworld® RAVS® process is a facilitator to that. As such, it is critical that your workers understand the minimum legislative requirements regarding the safety issues in the areas they work. Contact one of our Training Experts today.
HOW FAST CAN YOU GET ME COMPLIANT WITH ISNETWORLD®?
If you were to complete all of the ISNetworld® compliance requirements by yourself, it would require hiring a full-time employee. Or, you can take advantage of Safety Services Company's Compliance Service Specialists that are trained to maintain your ISNetworld® account for you 24/7, saving you time, money and resources. Finally, use your account to its full capacity – be safe, and make more money!
What is ISNetworld®? We know. Call (877) 640-6571 today to speak with one of our safety solutions experts. 
ISNetworld® Pre-Qualification
Implementation of thorough and effective safety programs have increased as industries have grown, and as regulations and safety culture strives to improve works' well-being. It's simple, employees need to go home every day just as they arrived to work – injury free. Ancillary benefits of improved safety training and conditions are reduced insurance costs, and reduced cost related to lost time, property damage, and liability. All of these are important to the long-term success and safety of any company.
All around the world, countless number of contractors perform on-site work at plants every day and they are exposed to the same hazards as the workers within the plant. The difference is that contractors may or may not be aware of those hazards and it is the company's responsibility and duty to make sure that they are. Thus, controlling the impact of injuries and accidents involving workers who aren't employees is also very crucial to the long-term success of any company.
Most contractors today are required to go through safety pre-qualification processes before beginning work, which protect both the contractor by making them aware of the potential hazards faced while working on site, and reduces the risk and liability of the hiring company. While this process is extremely important, the management of contractor pre-qualification can be very expensive and time consuming. That is one of the reasons why verification services like ISNetworld® have become more and more popular over the last several years.
Regardless of what type of contractor pre-qualification system you are dealing, Safety Services Company can help
Steps to Achieve ISNetworld® Certification
Once you're a member of ISNetworld®, what else do you need to do to get become certified? This is where Safety Services Company comes in! Our experts specialize in helping contractors obtain approval within the ISNetworld® system.
Step 1: Set-Up
Having an Owner Client (your customer) connected to your account is the first thing that must happen to become certified in the ISNetworld® This will allow your account to be populated with all the needed requirements from your customer that you have to provide. Each Owner Client has their own score card which is accessible within your account, and they all grade and weigh aspects of your account differently.
Step 2: Questionnaires
Once your client is connected we get to work with your newly released account questionnaire to provide all the needed details about your business, the work you do, your statistics, program information, and much more. This can consist of over 2,200 questions that must be answered properly. Trust us, you don't want to tackle that yourself!
Step 3: Submit Safety Programs (RAVS®)
From there we get to work on your safety programs or what ISNetworld® refers to them as (RAVS®). It can take ISNetworld® up to 2 weeks to review these programs so make sure to get started well before any deadlines. Your RAVS® section will have individual programs that must be written and uploaded. We do this whole process for you by customizing these programs for your business. Once these programs have been written we upload them for you and answer each of the specific questions on that program requested by your client. We assure approval and scoring on these safety programs.
Step 4: Submit Documentation
Next comes the documentation piece of your account that includes things like OSHA logs, insurance, request company policies, EMR, owner client specific forms, and many other things. We'll do all the leg work to track down important forms you may need and anything you need to sign we'll send over to you. We go to work to get these documents organized for you and uploaded. We will also contact your insurance provider to explain what we need for your insurance and make sure everything is correct.
Once the ISNetworld® team has reviewed and graded your submitted programs and information you will receive your grade based off your clients' scorecard. Once you get to an approved status you become ISNetworld® Certified!
However, your ISNetworld® certification won't last forever. You have to constantly maintain your account as new requirements are added by clients who want to connect to your account, and new form requirements from ISNetworld®. Safety Services Company offers many solutions to help your business meet these needs. You worry about doing business, and we'll worry about compliance.
➩We have complete OSHA compliant safety solutions for all your needs. Call (877) 640-6571 today to speak with one of our highly skilled safety experts.
Please join us next Friday for more safety and compliance tips!
Next Post: Everyday Employee Safety
Previous Post: Practical Confined Space Training