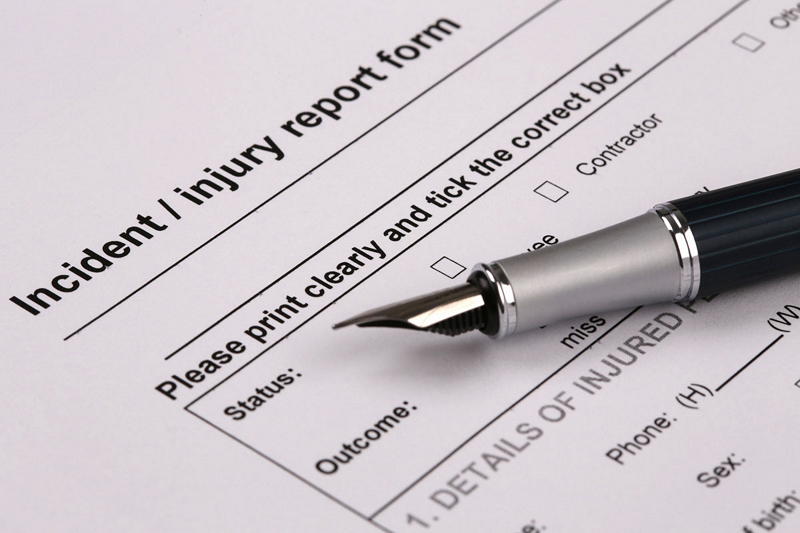 Price Inclusive of Tax | See Shipping Options in Cart | 30-Day Return Policy
Payment Methods Accepted:

Overview
Our Injury Reporting Safety Training Kit is a convenient and cost-effective training solution, perfect for in-house safety coordinators. This "Train-the-trainer" style kit is flexible for individual training sessions via computer, group sessions in a classroom setting, or out on the jobsite.
What's Included
Software-based training program
Instructor course materials
Student course materials
Program outline and instructions
Quizzes and evaluations
Training logs and sign-in forms
Certificates and wallet cards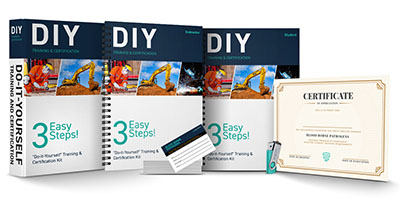 Why Choose DIY Training Kits?
| | |
| --- | --- |
| | Meets OSHA safety training requirements |
| | Train employees in just 1 hour |
| | Train any number of employees as often as you need |
| | All course materials are easily reproduced |
| | Convenient and cost effective |
Training Topics Covered
OSHA Regulations
General Information
Who is Covered
Criteria and Application
Transmitting Information
Retention and Updating
How Does it Work?
The first step of our program is a self-paced training session. Employees complete a computer based training program at their own speed, and then take an automatically graded test. If computers are not available materials are printable for a traditional classroom or onsite training seminar.
The second step of training is in the field. Your appointed trainer will show trainees how to apply the information they learned in the classroom, familiarizes them with the equipment they will be using on their job, and the specifics of their workplace environment.
In this phase, the trainer evaluates the trainee's knowledge and ability, and either signs off on certification, or retouches on topics that need more work.
Print and award certificates to employees that successfully completed the course.
OSHA Injury Reporting Requirements
Under the OSHA Recordkeeping regulation (§29 CFR 1904.1- 29 CFR 1904.46 Recordkeeping Forms, Recording and Reporting Criteria), covered employers are required to prepare and maintain records of serious occupational injuries and illnesses, using a series of forms. This information is important for employers, workers and OSHA in evaluating the safety of a workplace, understanding industry hazards, and implementing worker protections to reduce and eliminate hazards.
Learn more at https://www.osha.gov

Chemicals
Construction
Energy and Utilities
Manufacturing
Oil and Gas
Telecommunications