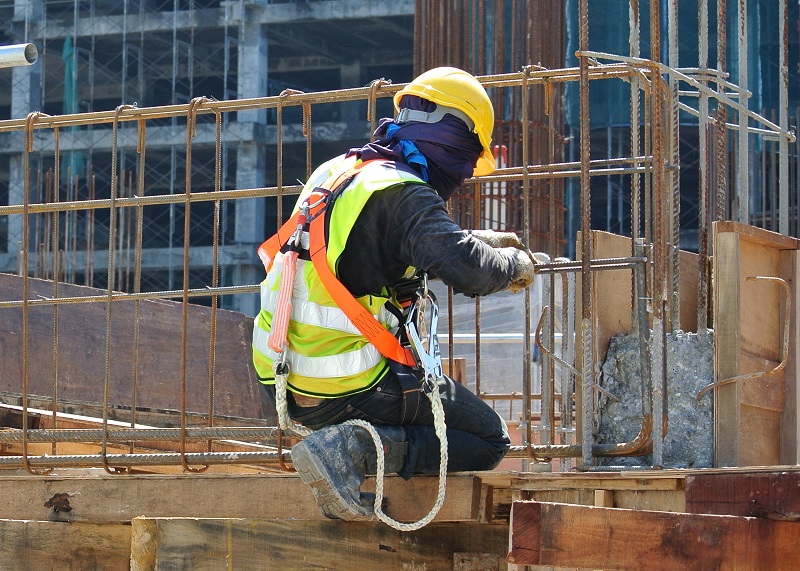 Price Inclusive of Tax | See Shipping Options in Cart | 30-Day Return Policy
Payment Methods Accepted:

Overview
Our Fall Protection Safety Training Kit is a convenient and cost-effective training solution, perfect for in-house safety coordinators. This "Train-the-trainer" style online fall protection training kit is flexible for individual training sessions via computer, group sessions in a classroom setting, or out on the jobsite.
What's Included
Software-based training program
Instructor course materials
Student course materials
Program outline and instructions
Quizzes and evaluations
Training logs and sign-in forms
Certificates and wallet cards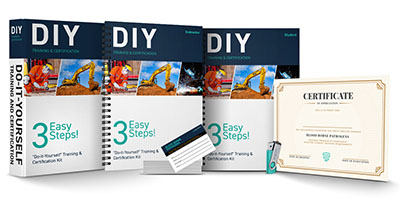 Why Choose DIY Training Kits?
| | |
| --- | --- |
| | Meets OSHA safety training requirements |
| | Train employees in just 1 hour |
| | Train any number of employees as often as you need |
| | All course materials are easily reproduced |
| | Convenient and cost effective |
Training Topics Covered
OSHA requirements
Accident prevention
Fall hazard analysis
Fall protection systems
Personal fall arrest systems
Employee responsibilities
Warning lines
How Does it Work?
The first step of our fall protection safety training program is a self-paced session. Employees complete a computer based training program at their own speed, and then take an automatically graded test. If computers are not available materials are printable for a traditional classroom or onsite training seminar.
The second step of fall protection training is in the field. Your appointed trainer will show trainees how to apply the information they learned in the classroom, familiarizes them with the equipment they will be using on their job, and the specifics of their workplace environment.
In this phase, the trainer evaluates the trainee's knowledge and ability, and either signs off on certification, or retouches on topics that need more work.
Print and award certificates to employees that successfully completed the course.
OSHA Fall Protection Safety Requirements
To deal with the myriad of issues that contribute to fall incidents, OSHA has created a number of regulations to cover both the human and equipment-related issues to protect workers from fall hazards. These regulations deal with proper use and installation of OSHA fall protection safety training kits, supervision, safe work procedures, maintenance and more. These regulations include:
1910.28 Guarding floor and wall openings and holes
1926.500 Fall Protection Requirements in Construction Workplace
1926.501 Duty to Provide Fall Protection
1926.502 Fall Protection Systems Criteria and Practices
Specific sub-parts of these regulations cover the different types of fall equipment and fall protection tools:
Permanent guard rail and portable guardrail systems
Safety netting and safety net systems
Personal fall arrest systems
OSHA Fall Protection Training Requirements
OSHA regulation 1926.503 Fall Protection Training Program, defines the training requirements a company must provide to protect employees from fall hazards. The training program must teach employees how to recognize the hazards of falling and train them in the safe work practices to minimize these hazards.
The employer is required train each employee in the following areas:
Fall hazards in the work area
Procedures for erecting, maintaining, disassembling, and inspecting the fall protection systems
Use and operation of guardrail systems, personal fall arrest systems, safety net systems, warning line systems, safety monitoring systems, controlled access zones, and any other fall protection that employees will use
The OSHA fall protection training regulation also requires employee retraining when:
The employer believes that an employee does not have the necessary understanding and skill of fall protection use,
There are changes in the workplace that make previous training obsolete;
There are changes in the types of fall protection systems or equipment being used;
An employee's knowledge or use of fall protection systems or equipment indicates they have not retained the required level of understanding or skill.

Construction
Energy and Utilities
Oil and Gas
Telecommunications