Browz Contractor Management
Author

Stephanie McCauley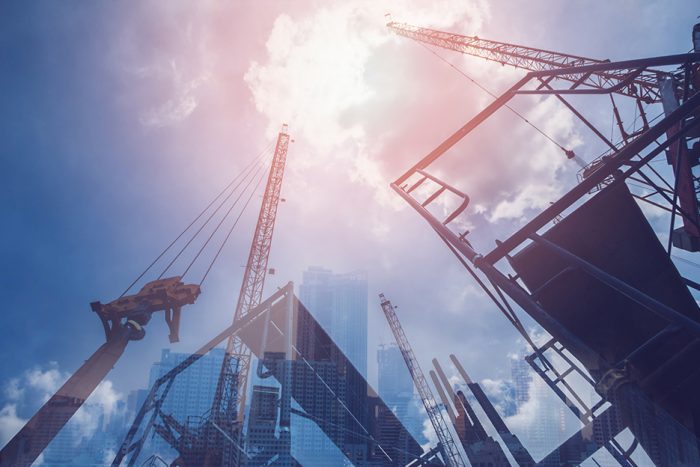 BROWZ CONTRACTOR MANAGEMENT
Welcome to Safe Friday, this week we're going to cover the fundamentals of working with Browz for Contractor Management from a Suppliers perspective. If you're unfamiliar with Browz, they're an easy-to-use, web-based Supplier/Contractor Management platform. Essentially, they compile supplier information into real-time globally accessible vendor databases. If you're here, then a hiring customer might be requiring you to use them. So, don't get left behind, today we'll be filling in the gaps for you.
WHAT YOU NEED
Have you been asked to get prequalified with Browz, maybe you aren't sure where to start? Safety Services Company can help. We specialize in providing turnkey pre-qualification and compliance services for companies like Browz®. Let us be your safety expert to help you navigate complex third-party auditor requirements. We are the best in the business, and we guarantee your satisfaction.
WHY YOU NEED IT
Browz certification and auditing is required by most of your hiring customers. Don't get left behind. They trust Browz, so Browz needs to trust you. Safety Services Company can help make sure you are qualified to work for all the hiring customers in your industry that are looking for contractors just like you.
THE PROBLEM
Third-party organizations, such as Browz, verify contractors as compliant and safe prior to working. The verification process is involved and complex and includes detailed online account set-up and written manual requirements. To make matters more complex, these organizations also make changes to their requirements frequently, meaning you have to scramble to stay certified.
OUR SOLUTION
Safety Services Company handles these time-consuming and challenging takes for you – allowing you to continue to focus on your business. We offer a complete maintenance program, and management of your account, 24/7 to make sure you are always compliant and up to date.
HOW TO CHOOSE A SAFETY CONSULTANT?
If you do a quick google search, you'll find numerous companies offering downloadable safety programs and monitoring systems to assist you. But how do you know if these companies are qualified to help you with both Browz LLC and OSHA safety requirements? And how do you choose one among the many choices?
LONG-TERM VALUE
Don't: Avoid consultants who only provide cookie-cutter, downloadable safety programs and on real safety advise. Although a cheap, downloadable program may solve your compliance problems in the short run, it won't be enough for long.
Do: A professional safety consultant like Safety Services Company will provide customized safety plans that fit your company's operations and will advise you on implementation so that the ultimate goal of a clean safety record for your company is achieved. If you are audited, the cheap downloadable plan that was never implemented will not be sufficient to keep your company in compliance, so it's best to do it right the first time.
QUALIFIED SUPPORT
Don't: Make sure you understand the scope of the services to be provided. There are many levels of consulting available in the market place. Some companies just provide data maintenance and document processing services, which means that they simply take care of drafting downloadable safety programs and handing it back to you.
Do: Safety Services Company will offer turn-key, full service safety management services for your company. Make sure you understand what you are getting when you sign on with your consultant, and that they are qualified to provide the level of support your company needs.
REFERENCES & REPUTATION
Don't: You want to make sure your business is in good hands, right? Don't accept someone's solutions at face-value. Make sure you investigate their references and reputation, so that your reputation isn't tarnished by someone else's.
Do: Check your potential consultant's references and reputation. Referrals from your industry peers are a great source of names of potential consultants, as well as local safety organizations, such as your local chapter of the American Association of Safety Engineers. If you are unsure, don't hesitate to ask for client names and references at Safety Services Company we have more than +5000 happy clients, and we will gladly share one of their stories. Your Browz LLC compliance grade directly impacts your company's bottom line, so make sure the consultant you are hiring is competent.
COMPREHENSIVE SUPPORT
Don't: Just because you need to meet immediate compliance standards doesn't mean that's all you should pay for. Why not get the best of both worlds by also choosing a safety partner who will lead your company through all of your safety and reputation needs, long-term?
Do: Remember that safety management is about more than just compliance. A good safety consultant can help you understand and comply with other requirements as well, improve your safety record, and maintain your company's reputation on a quarterly and yearly basis, thus making you a safe company to do business with, and for, Owner Clients to hire.
WHY DO I NEED BROWZ CERTIFICATION?
If you complete all necessary requirements to be a trusted Browz LLC supplier, then the extensive list of companies that trust Browz to help them make hiring decisions will see your business on the Browz site as a trusted partner that they can work with. Trust us, while getting certified through Browz is a difficult process, it's well worth it for your business if you want to land contracts with meaningful industry partners that can make a huge impact to your reputation and bottom line.
WHAT IS BROWZ?
When a company hires a contractor or supplier, they are obligated to ensure they meet safety and sustainability requirements. This involves a lot of manual paperwork and strain on internal resources. This is where Browz LLC comes in, to work with companies like yours, to ensure that those standards are being met. This – in turn – places a lot of strain on resources within your company to provide proof and documentation of safety and sustainability compliance. This is where Safety Services Company comes in, per the above.
OKAY, SO WHO IS SAFETY SERVICES COMPANY EXACTLY?
Safety Services Company is North America's leading provider of safety and compliance training products and services. Custom solutions — such as safety manuals and training kits, online training portals, safety meeting subscriptions, posters, and contractor pre-qualification compliance services — that enhance the safety of our customers' workplaces and well-being of their employees are the cornerstone of our organization. Through diligent research, in-depth customer touchpoints, and dedication of the company's team, our goal is to deliver our customers products and services that exceed their safety and compliance needs, expectations, and goals.
HOW CAN SAFETY SERVICES HELP?
We complete all PDF questionnaires for you
We'll build and upload all required safety manuals for Browz
We provide fast submission with Browz, typically in 72 hours or less
We'll offer worry-free Browzannual maintenance plans
We monitor your Browz; account to ensure compliance
We'll deliver both print and digital documents for your convenience
We work in accordance with the requirements of the major pipeline transmission lines throughout the United States, Canada, and Australia. We have dissected the Occupational Health and Safety legislation for each Province and Territory to determine regulatory requirements for all contractors
We'll write, build, and create your entire manual as mandated by major gas, oil, and petroleum owner-clients
We handle your program's completion and submission of all uploads. The time-consuming hassles of submitting each individual chapter is taken out of your hands
We'll offer a complete maintenance program and management of your account
I'M NOT SURE HOW MUCH OF YOUR HELP I NEED, DO I HAVE OPTIONS?
Yes! We have options for:
Companies who want a total solution and submission within 72 hours
We will complete HSE compliance, account set up, questionnaire, manuals, training documentation, and so much more.
Companies who handle their own safety programs but need help
We handle standard and custom HSE manual chapters written based on your specific requirements and upload them to your account.
Companies who have already worked with Browz but need help with ongoing maintenance
We provide maintenance updates to your HSE manual and account, based on regularly-released requirements and standards changes.
I'M IN! HELP ME SAFETY SERVICES COMPANY. WHAT'S NEXT?
We complete the entire Supplier Questionnaire and help you meet compliance
We build & upload all required supporting documentation
We guarantee fast submission 72 hours or less
We offer worry-free annual maintenance plans
We perform account review and monitoring designed to ensure success with Browz, Validation and Audits
We deliver the documents we build for you both in print & digital formats for your convenience
Browz is required by many hiring customers (owner-clients). Don't get left behind. Contact us today and make sure you are qualified to work for all the hiring customers that are looking for contractors, just like you. The qualification process is often time-consuming, involved and complex, but Safety Services Company makes it easy by handling all the requirements – saving you time and money.  Our work allows you to focus on growing your business, giving you peace of mind.
We answer ALL the questions, build the manuals, and perform the uploads to improve your grades with Browz.
We offer a full maintenance program and manage the reviews of your account. Our one-year and two-year programs ensure you never have to worry about falling out of compliance due to new requirements.
➫In order for you to meet all compliance qualifications yourself, you would need to hire a well-qualified full-time safety expert, which substantially increases overhead. Or, you could take advantage of Safety Services Company's Compliance Service Specialists, who are trained to maintain your Browz account for you 24/7, saving you time, money, and resources to help you be safe and save money. Call us at (877) 640-6571 today for a FREE quote. We promise, in the time it would take you to recruit, hire, and train a full-time employee to take care of your compliance needs, we will have you in tip-top shape and ready to hit the ground running.
Please join us next Friday for more safety and compliance tips!
Next Post: Safety Programs
Previous Post: Top Fines & OSHA Standards Part 2