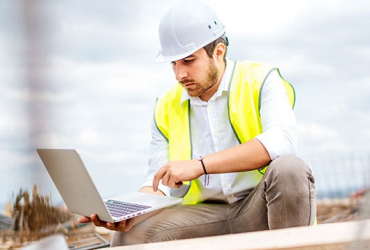 Reaching a level of compliance in any Contractor Management Account requires commitment, attention to detail and some expert knowledge of safety and insurance requirements. While it may seem like a big lift initially, the benefits of maintaining compliant accounts in the major contractor management networks can be significant. Below we've highlighted five key reasons to keep your Avetta® , PEC Premier®, BROWZ®, ISNetworld®, ComplyWorks®, Veriforce®, accounts in compliance at all times.
1. Visibility & New Business Opportunities
Once qualified in a contractor management network your company is visible to all of the hiring clients who utilize that 3rd party auditor (sometimes hundreds or thousands of large employers). When these clients are beginning the contractor selection process for a project, they often search within the network for contractors who meet their safety and compliance standards. Depending on which contractor management system you're in, the search results can be ranked by account status, grade or compliance score, with the strongest contractors listed first. Hiring clients are motivated to hire the safest contractors who meet their specific requirements and ultimately represent the lowest risk. So, to maximize your visibility and rank well in client searches it's critical that you maintain a current and updated account.
2. Business Continuity
After successful completion of the prequalification process you will be connected to your client within the network. As a contractor, the client will expect you to maintain your account and ensure that you continue to meet the safety and compliance requirements that they have configured in the system. This is usually a major part of master service agreement (MSA) contract as well. If at any time your account falls out of compliance the client may restrict entry to the jobsite or pause operations until the requirements have been satisfied.
3. Improved Safety Performance
The single biggest reason that clients choose to partner with third party auditors for contractor qualification and management is to improve their ability to manage risk – and then reduce risk by improving safety within their supply chain. By maintaining a contractor management account and committing to meet client requirements you are also committing to maintain safety programs that meet the highest industry standards. Some third-party auditors such as Avetta® claim that companies who have leveraged their platform have lowered their incident rate on average by as much as 54%.
4. Member Benefits
When you register to join a contractor management platform you are in essence a "member" within the network, and many of the major networks now offer their members some nice perks. These benefits are often in the form of discounted products and services, access to basic safety training, employee and drug screening programs. Perhaps the biggest benefit though is the potential for discounted insurance rates which are only available to members who meet safety and compliance requirements and represent lower risk to the insurance providers.
5. Networking
While there is always potential to make "connections" through the contractor management platforms, there are often great opportunities outside of them as well at network events. Most of the major third-party auditor's host roadshows, conference's, webinars and other events for their clients and contractors to make real human connections. The feedback we've received from our customers is that these events are usually a great opportunity to build relationships, and often a lot of fun.
How to Effectively Maintain Contractor Management Accounts
As we alluded to earlier, maintaining your contractor management accounts requires commitment and a cadence for regular monitoring. For companies who are not able to dedicate the resources it can be challenging, and for those who can it's often a better choice for them to focus on their core business rather than safety and compliance admin. This is where we can help…
Safety Services Company helps more than 5000 customers in the US and Canada to maintain their contractor management accounts. We are safety and compliance experts with 18+ years' experience. We provide dedicated account managers who regularly monitor and review your accounts to ensure compliance. We'll work directly with your insurance providers and assist with the collection of critical safety stats and logs.
Call us today for a FREE account assessment, or learn more about our services at https://www.safetyservicescompany.com/compliance-services/
*Safety Services Company is an independently owned company, specializing in compliance with Third-Party Prequalification Providers. Safety Services Company is in no way endorsed, sponsored, approved by, or otherwise affiliated with ISNetworld®. ISN®, ISNetworld®, RAVS®, T-RAVS™ and MSQ™ are trademarks or registered trademarks of ISN Software Corporation.