Contractor pre-qualification and verification for ISNetworld® RAVS™, and Others
Fast & Reliable ISNetworld® RAVS® Compliance Services
ISNetworld®
,,

Call today for a FREE Safety Assessment! We will:
Complete all +2,500 questions required by ISNetworld®.
Create and upload safety manual chapters required by ISNetworld®.
Guarantee Submission within 72 hours for ISNetworld®.
Guarantee 100% compliance on RAVS® manuals.
Offer worry-free yearly ISNetworld® maintenance plans.
Get a FREE quote today and receive a FREE Safety Assessment.
LET US TAKE CARE OF ISNETWORLD® AND RAVS® FOR YOU.
Third-party organizations, such as ISNetworld®, PEC Premier®, Avetta®, BROWZ®, ComplyWorks®, Veriforce®, Textura®, and others verify contractors as compliant and safe prior to working. The verification process is involved and often complex, and includes detailed online account set-up and written manual requirements.
Owner Clients or Hiring Clients also makes changes to their requirements as often as every month. Services Company handles these time-consuming and challenging tasks for you—allowing you to continue to focus on your business.
ISN®, ISNetworld® & RAVS® are required by almost all hiring customers (owner-clients). The qualification process is often time-consuming, involved and complex, but Safety Services Company makes it easy by handling these time-consuming and challenging tasks for you.
We answer ALL the questions, build the manuals, upload it all and work hard to get you compliant fast! We also offer a complete maintenance program and management of your ISNetworld® account that makes sure all changes & updates by hiring customers are met. Our 1-year and 2-year programs ensure you never have to worry about managing your account due to new requirements or quarterly updates.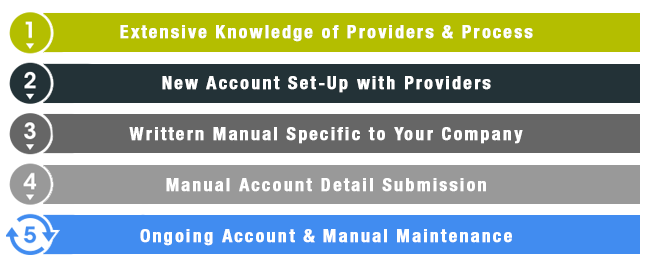 Read our 6 Most Common ISNetworld® questions free.
Read our tips for Selecting a good Safety Consultant.