back to all blog articles
Everything You Need to Know About the 2021 NFPA 70E Update
Compliance
Industry News
OSHA Regulations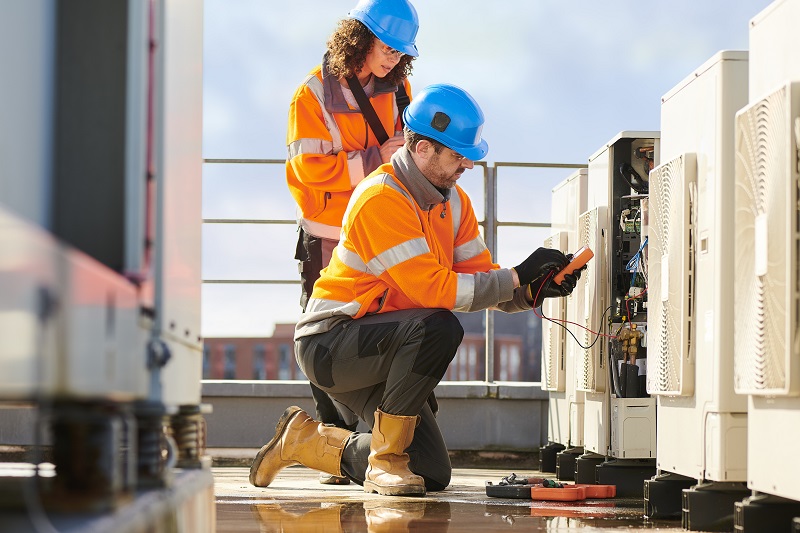 In June of last year, the 2021 edition of NFPA 70E was updated in accordance with its regular revision schedule. Many employers are still trying to figure out what the major changes were and how they might affect them. 
Although it can seem like a tedious or daunting task, it's important to familiarize yourself with at least a high level overview of the 2021 edition of NFPA 70E. Here's what you need to know…
What is NFPA 70E?
If you need a reminder as to what NFPA 70E is, it's the national standard for electrical safety in the workplace. It was developed by the National Fire Protection Association, and is used by OSHA for occupational safety and health compliance. 
According to the NFPA website, "NFPA 70E requirements for safe work practices is used to protect personnel by reducing exposure to major electrical hazards. Originally developed at OSHA's request, NFPA 70E helps companies and employees avoid workplace injuries and fatalities due to shock, electrocution, arc flash, and arc blast, and assists in complying with OSHA 1910 Subpart S and OSHA 1926 Subpart K."
Specifically, NFPA 70E contains detailed information on how to protect workers from hazards associated with the installation, inspection, operation, maintenance, or demolition of electrical equipment.
The two primary hazards discussed in the standard are electric shock and arc flash.
It goes without saying that electrical workers need to be aware of the safe work practices outlined in the NFPA 70E standard. But others within the workplace should have at least a basic understanding of electrical safety as well.
Anyone who is exposed to electrical hazards must understand how to reduce their risk of electric shock and arc flash injuries.
What Changes Were Adopted to NFPA 70E in 2021?
There were several changes made to the latest edition of NFPA 70E. One of these changes was the reorganization of article 110, which included moving the section and definition of "Priority" to the very beginning of the publication.
The "Priority" statement means that, according to the NFPA, the most important aspect of electrical safety is hazard elimination.
110.1 Priority. Hazard elimination shall be the first priority in the implementation of safety-related work practices.
Therefore, employees, managers, and supervisors must understand how to eliminate electrical hazards whenever possible.
The most effective way to do this is through electrical safety training.
Your electrical safety training program can consist of classroom training, on-the-job training, or a combination of both. The best practice in the safety industry is to do both.
That leads us to another change that was made to the 2021 publication — that the "classroom" portion of your training can now be "interactive, electronic, or interactive web-based."
Other significant changes include:
Greater emphasis on documenting, recordkeeping, and following recommendations of electrical equipment and PPE; Manufacturers must now make instructions and recommendations more accessible and readable.
PPE Changes – High Visibility Wear is now allowable ; Footwear no longer must be leather or dielectric, but must be non-igniting, non-melting nor dripping at the appropriate PPE Category; Definition of Balaclava has changed.
Circuit breakers switched on (after install or maintenance) now requires appropriate arc-rated PPE to be worn
Circuit breakers used to interrupt faults are to be inspected and tested per manufacturer's instructions
A new "Article 360" covers safety when working with capacitors.
These are the key changes that were made to the 2021 edition of NFPA 70E. The publication goes into further detail and more specific instructions on each of the changes.
Why Is It So Important to Stay Up-to-Date?
Did you know that OSHA considers NFPA 70E the primary consensus standard for addressing electrical hazards?
That means that any employer whose workers deal with electricity can benefit from staying up to date with NFPA 70E standards – not only for their own safety, but for compliance purposes as well.
According to OSHA's database, electrical safety standards have historically been some of the most frequently cited standards across multiple industries.
For instance, the most cited standard in the manufacturing industry from October 2019 to September 2020 was related to the control of hazardous energy (lockout / tagout).
During this time frame, OSHA issued over 1,500 citations and nearly $10 million in fines to employers in the manufacturing industry for failure to comply with electrical safety standards.
OSHA is the law. And the NFPA 70E standard outlines how to comply with the law. It's best to stay up to date and be prepared, with any regulation.
How Can I Make Sure We Are in Compliance?
With each new publication of the 70E standard, employers have a responsibility to ensure their electrical safety programs are up to date and in compliance with current regulations.
So how can you do this? It all goes back to training.
Employees, managers, and supervisors need to understand the requirements of the 2021 edition of NFPA 70E.
Here at Safety Services Company, we've updated our online training modules and our DIY Arc Flash Training Kit to include relevant information about the latest edition of the NFPA standards.
In fact, our programs have already helped hundreds of other companies reduce their risk and maintain compliance. We'd like to do the same for you.
Call us today to speak with one of our safety advisors about how to best implement arc flash and electrical safety training at your facility.