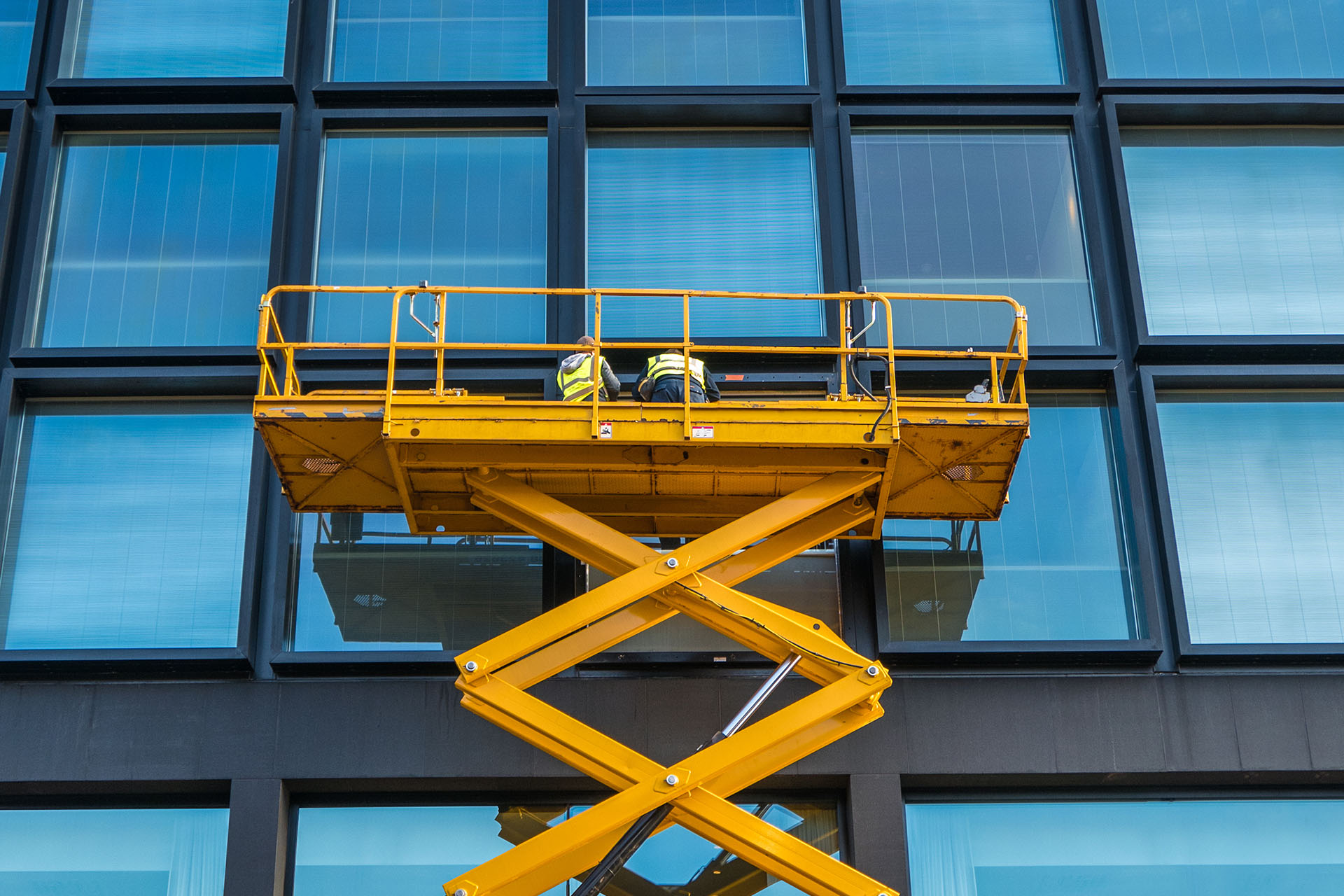 Price Inclusive of Tax | See Shipping Options in Cart | 30-Day Return Policy
Payment Methods Accepted:

Overview
Our Scissor Lift Safety Training Kit is a convenient and cost-effective training solution, perfect for in-house safety coordinators. This "Train-the-trainer" style kit is flexible for individual training sessions via computer, group sessions in a classroom setting, or out on the jobsite.
What's Included
Software-based training program
Instructor course materials
Student course materials
Program outline and instructions
Quizzes and evaluations
Training logs and sign-in forms
Certificates and wallet cards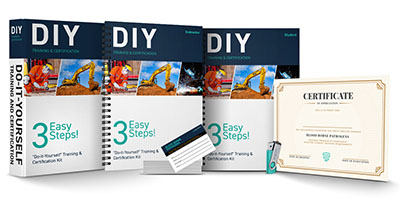 Why Choose DIY Training Kits?
| | |
| --- | --- |
| | Meets OSHA safety training requirements & CDC guidelines |
| | Train employees in just 1 hour |
| | Train any number of employees as often as you need |
| | All course materials are easily reproduced |
| | Convenient and cost effective |
A scissor lift operates by contracting a series of folding supports, which in turn raises a work platform. These lifts are common in construction, maintenance, and repair work, making elevated work areas accessible that would otherwise require the time and expense of fixed scaffolding. These helpful devices do not come without risks. Over 50 workers are killed each year in scissor lift accidents which is why having proper OSHA safety training in the workplace is vital.
Typical mobile scaffolding injuries
Operating on an uneven surface
Encountering holes, debris, and drop-offs while operating elevated
Climbing above or leaning over the 42-inch minimum top rail
Overloading and collapsing the boom (i.e. using a manlift as a material crane)
Making contact with electrical conductors with an uninsulated portion of the lift
Neglecting to deploy outriggers or brace sufficiently against tip-over
Making body contact with electrical conductors or entering the induction field
Operating the lift in inclement weather or low visibility conditions
Inexperienced or untrained operators
Unobserved, uncorrected mechanical or structural defects in equipment
Both the Occupational Safety and Health Administration (OSHA) and the American National Standards Institute (ANSI) have a series of rules designed to protect employees using scissor lifts. American National Standards Institute requires that employees inspect scissor lifts before use. ANSI also specifies that:
Equipment only be moved or adjusted when the scissor lift is in the retracted or grounded position;
Brakes must always be set to lock the equipment into place when workers are lifted,
Workers are to remain within the confines of the lift at all times during operation; and
They must wear the proper fall protection equipment.
Scissor Lift Training OSHA requirements
OSHA has a series of regulations governing the use of Scissor Lifts. These regulations are 1926.451, 1926.452, 1926.453, and 1926.454.
Additionally, the training addresses the ANSI standard for mobile elevating work platforms (92.24).
These regulations for scissor lifts include securing the ladder in the stored position when the vehicle is in motion, employees must have a body harness and lanyard attached to the bucket or boom, and obeying weight limits of the boom and bucket posted by the manufacturer.
OSHA requires that a qualified person train all users. The training must include:
| | |
| --- | --- |
| | Any electrical, fall, and falling-object hazards |
| | Procedures for dealing with hazards |
| | How to operate the lift correctly |
| | Manufacturer requirements |
| | Personal Protection Equipment |
| | Positioning |
| | Fall Protection |
Complying with these requirements can prove overwhelming for a company, requiring you to either create a training program of your own, or absorb the cost of finding, selecting, and contracting with a third party training provider.
The one stop solution
Happily, there's an easier way to meet your scissor lift training needs. Here at Safety Services we have developed a "Do-It-Yourself" training program that is both simple to administer and will meet all your OSHA requirements.
Our Scissor Lift training kit is a simple three-step solution that allows a knowledgeable person train all your employees and bring your company into compliance.
1. Classroom/online training – The first step of our program is an intuitive electronic training session. Through the program, employees can navigate a computer based training program at their own pace, and then take an automatically graded test. The kit also includes presentations and printable student handouts that your instructor can use for classroom lecture presentations to groups of students.
2. Field training – The second step of training is in the field. During this portion of the session, your appointed trainer shows the trainee the infield applications of the materials they learned in the classroom session.
3. Evaluation – The third step to the training session is evaluation. Through this step, the trainer either evaluates the trainee and signs off on Scissor Lift certification or retouches on topics that need more work.
Scissor lift safety training kit contents
This innovative kit features an Interactive Training Program, Student's Handbook, Instructor's Handbook, OSHA Regulations, Student Tests, Training Logs, Certificates, Wallet Cards and More.
Topics addressed
| | |
| --- | --- |
| | General information on mobile scaffolding and scissor lifts |
| | Electrical hazards, fall hazards, and falling object hazards in the area |
| | The correct procedures for dealing with electrical hazards and for erecting, maintaining, and disassembling fall protection and fall object protection systems |
| | Proper use of the scissor lift, and proper handling of materials on the scissor lift |
| | And much more |
Our Scissor Lift training program will allow you to ensure that your company is currently compliant, and will remain that way in the future.
Now is the time to make sure your employees, capital assets, and your business are protected. Effective safety training will ensure your employees are qualified and safe. All certification through the program meets OSHA requirements. If you have a question about safety manuals or are ready to order our Scissor Lift safety training kit, give us a call at 888-461-5023.
Construction
Manufacturing
Oil and Gas