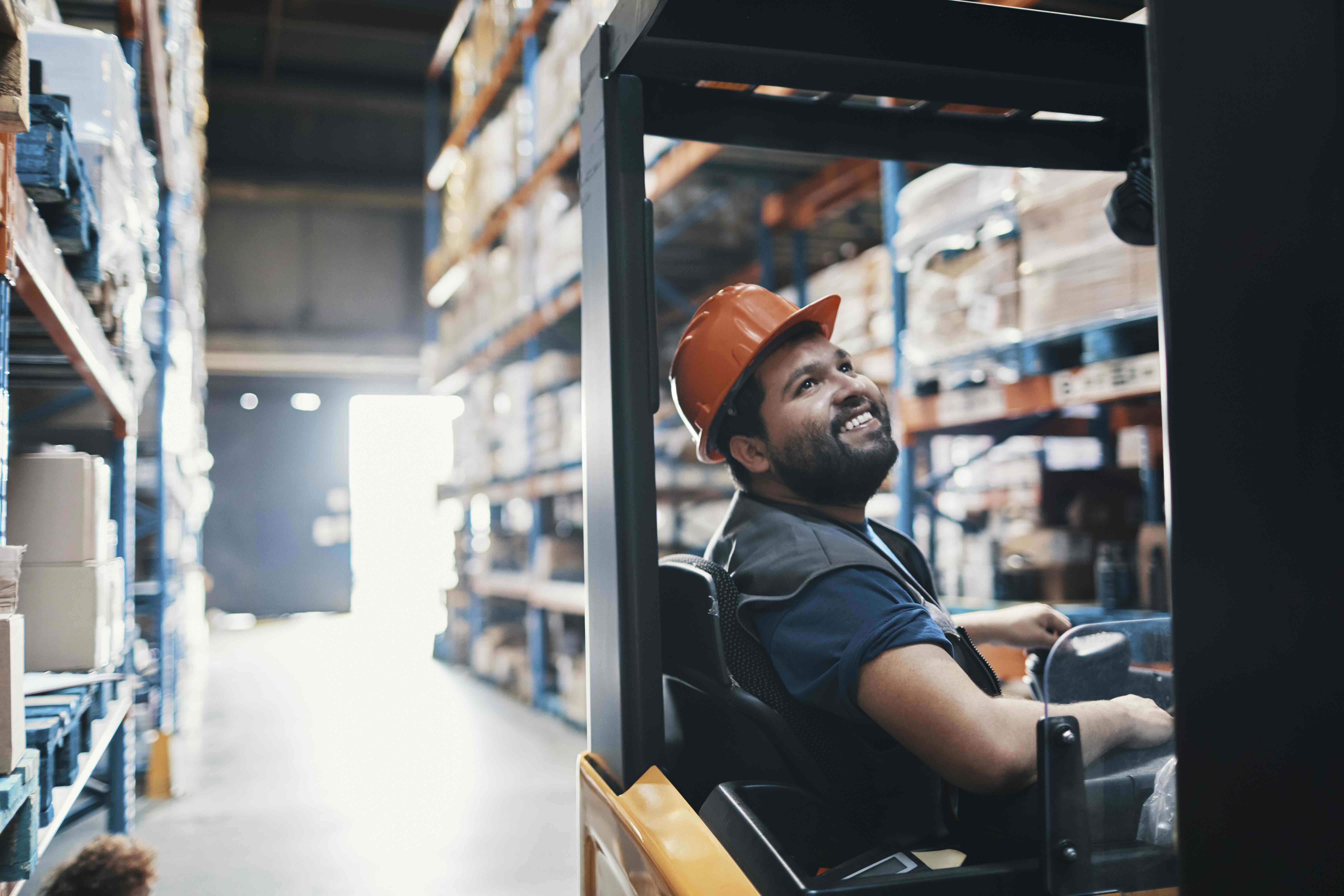 Price Inclusive of Tax | See Shipping Options in Cart | 30-Day Return Policy
Payment Methods Accepted:

Overview
Our Forklift Safety Training Kit is a convenient and cost-effective training solution, perfect for in-house safety coordinators. This "Train-the-trainer" style kit is flexible for individual training sessions via computer, group sessions in a classroom setting, or out on the jobsite.
What's Included
Software-based training program
Instructor course materials
Student course materials
Program outline and instructions
Quizzes and evaluations
Training logs and sign-in forms
Certificates and wallet cards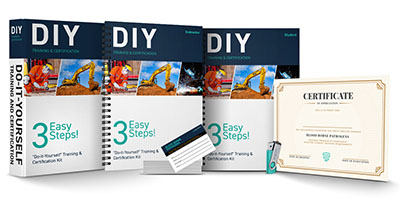 Why Choose DIY Training Kits?
| | |
| --- | --- |
| | Meets OSHA safety training requirements & CDC guidelines |
| | Train employees in just 1 hour |
| | Train any number of employees as often as you need |
| | All course materials are easily reproduced |
| | Convenient and cost effective |
Forklifts, also known as Powered Industrial Trucks (PIT), are indispensable tools in construction, manufacturing, and warehousing.
The Department of Labor reports that two-thirds of the forklifts in the U.S. are involved in an accident during their life span. Each year in the U.S., forklift-related incidents kill nearly 100 workers and injure another 20,000 making safety manuals a valuable tool in keeping employees safe. The three causes responsible for these incidents are:
Poor forklift training
Failure to follow safe operating procedures
Lack of safety rule enforcement
In addition, OSHA identifies the most common causes of forklift fatalities as:
Forklifts overturning (22%)
Workers being struck by forklifts (20%)
Victims crushed by forklifts (16%)
Falls from forklifts (9%)
OSHA Forklift Safety Requirements
To protect employers and employees from the danger of operating forklifts, OSHA created safety training requirements (CFR 1910.178) requiring employers to certify forklift operators, and train those who work around forklifts on hazards and best practices. The regulations also require forklift operators to be recertified every three years.
The OSHA regulations do not require that training or certification be done by a government agency or a certified third party vendor, but rather allows companies to use their own personnel to conduct the training by creating an OSHA-complaint program.
A Simple Forklift Safety Solution
Meeting the OSHA forklift regulations can be tedious, requiring you either to develop a training program yourself or to outsource with expensive safety consultants.
There is a better solution.
Safety Services Company has developed a "Do-It-Yourself" training program that is both simple to administer and meets all your OSHA forklift requirements. Our training program is a simple three-step solution that brings all your employees into compliance.
Classroom/online training
The first step of our program is a self-paced electronic training session. This allows employees to complete a computer based training program at their own speed, and then take an automatically graded test. If computers are not available materials are printable for a traditional classroom or onsite training seminar.
The second step of training is in the field. During this portion of the training, your appointed trainer shows trainees how to apply the information they learned in the classroom, familiarizes them with the forklifts they will be using on their job, and the specifics of their workplace environment.
The third and final step in the training is evaluation. In this phase, the trainer either evaluates the trainee's knowledge and ability to operate a forklift safely, and signs off on certification, or retouches on topics that need more work.
Forklift Training Kit Contents
Our forklift training kit covers:
| | |
| --- | --- |
| | OSHA regulations |
| | General information on the different forklift types |
| | Hazards and precautions |
| | Forklift attachments |
| | Basic forklift operation |
The forklift training kit you receive will include all the materials you need to allow a knowledgeable employee to deliver OSHA compliant training. Forklift Safety Certification through our program meets or exceeds all OSHA requirements. In addition to providing you with the knowledge to train your employees, our kit comes with our renowned "Train the Trainer" software, that transforms your employees into gold star trainers.
Now is the time to protect your employees, business, and your capital assets. Effective OSHA safety training will ensure that your employees are qualified and your business is OSHA compliant. Contact us today at (877) 769-9927 for more information.
Construction
Manufacturing
Oil and Gas