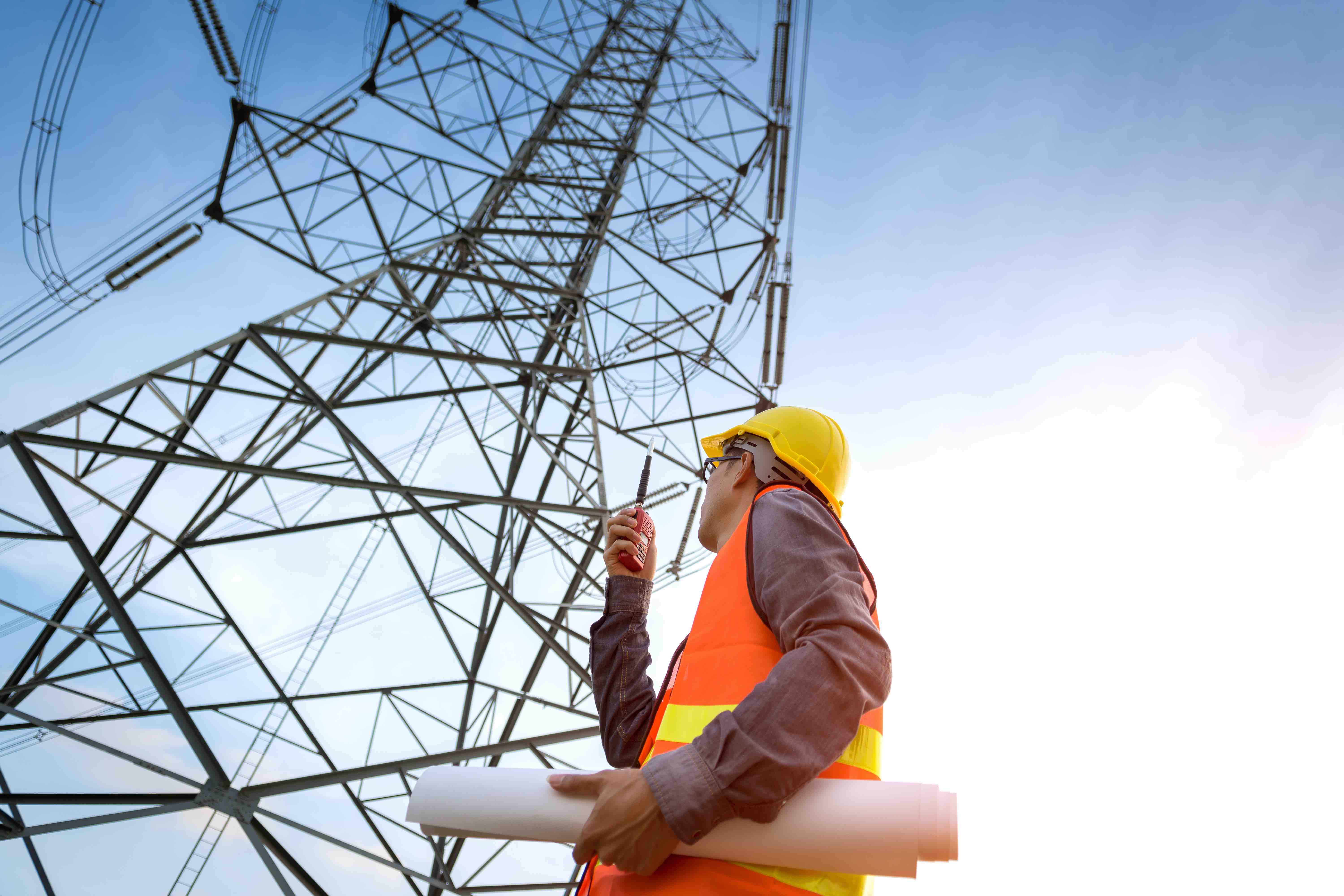 Price Inclusive of Tax | See Shipping Options in Cart | 30-Day Return Policy
Payment Methods Accepted:

Overview
Our Electrical Safety Training Kit is a convenient and cost-effective training solution, perfect for in-house safety coordinators. This "Train-the-trainer" style kit is flexible for individual training sessions via computer, group sessions in a classroom setting, or out on the jobsite.
What's Included
Software-based training program
Instructor course materials
Student course materials
Program outline and instructions
Quizzes and evaluations
Training logs and sign-in forms
Certificates and wallet cards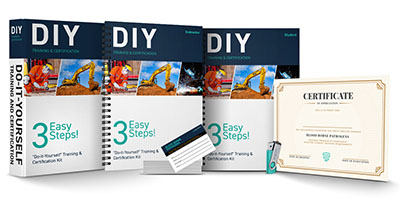 Why Choose DIY Training Kits?
| | |
| --- | --- |
| | Meets OSHA safety training requirements & CDC guidelines |
| | Train employees in just 1 hour |
| | Train any number of employees as often as you need |
| | All course materials are easily reproduced |
| | Convenient and cost effective |
Because electricity is an integral part of our lives, it often is not treated with enough caution. As a result, an average of one worker is electrocuted on the job every day of every year!
Company employees are often exposed to a high number of electrical hazards because job sites can be fast-paced, cluttered with tools and materials, and open to the weather. Qualified persons, and other professionals who work with electricity directly, including working on overhead lines, cable harnesses, and circuit assemblies, are at a high risk of exposure to electrical shock. However, many other employees also experience high risk when working with electric power tools, equipment, or machinery.
Employees must be aware of the electrical hazards and potential dangers in their work environment, and must receive training in order to avoid electrocution. Dangers such as electric shock, electrocution, fires, explosions, and serious injuries including burns or death may occur in the absence of necessary precautions and procedures
OSHA Electrical Safety Training
To protect workers, OSHA has established electrical standards (OSHA 1910.331 – 335) regarding training, safe work practices, equipment use, and PPE.
Companies required to comply with these Electrical Safety regulations can find themselves in a cost vs. time dilemma. Is it better to devote time and resources to creating an internal OSHA Electrical Safety training topics, or to spend time researching often costly consultants, to provide the necessary training?
As a business, neither of these options are the ideal answer. Fortunately, there's a third choice.
A better solution
Here at Safety Services we have developed a "Do-It-Yourself" Electrical Safety training program that is both simple to administer and meets your OSHA compliance requirements. This innovative kit features an Interactive Training Program, Student's Handbook, Instructors Handbook, OSHA Regulations, Student Tests, Training Logs, Certificates, Wallet Cards and More.
Our Electrical Safety training kit is a simple three-step solution that brings all your employees into compliance.
1. Classroom/online training – The first step of our electrical Safety training program gives you two training options:
A computer based training program that allows employees to navigate an electronic training program at their own pace, and then take an on-line test.
Instructor presentations and printable student materials that your trainer can use to deliver group classroom training, or when computer isn't feasible.
2. Field training – The second step of training is in the field. During this part of the training, your appointed trainer demonstrates to the students how to apply the information they learned in the classroom session in the workplace.
3. Evaluation – The third step to the training session is evaluation. Through this step, the trainer either evaluates the trainees understanding of the information and procedures, and then signs off on certification, or retouches on topics that need more work.
Electrical safety training kits contents
Our Electrical Safety training kit covers:
| | |
| --- | --- |
| | OSHA regulations |
| | General information on electrical hazards and injuries |
| | Overhead and underground power |
| | Personal Protective Equipment |
| | Working with electrically powered tools |
| | Accident prevention |
The Electrical Safety training kit you receive will include all the materials you need to allow a knowledgeable employee to deliver compliant OSHA safety training. Certification through our program meets or exceeds all OSHA requirements. In addition to providing you with the knowledge to train your employees, our kit comes with our renowned "Train the Trainer" software, that transforms your employees into gold star trainers.
NOTE: Our Electrical Safety training is designed for employees who may be exposed to electrical hazards while performing their normal duties. Employees, who are designated as "competent" or "qualified" persons to perform electrical maintenance and repair, must receive additional in depth training.
Now is the time to protect your employees, business, and your capital assets. Effective Electrical Safety training will ensure that your employees are qualified and your business is OSHA compliant. Contact us today at 888-461-5023 for more information about safety meeting topics and electrical safety training kits.
Construction
Manufacturing
Oil and Gas