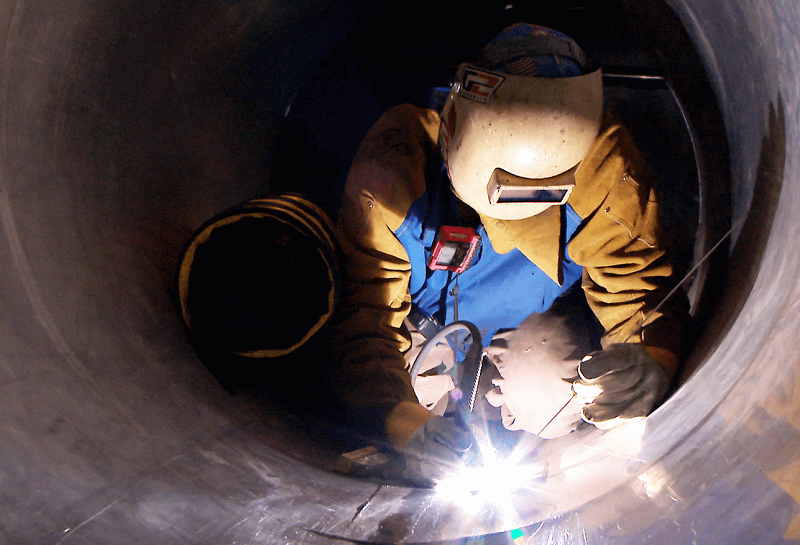 Price Inclusive of Tax | See Shipping Options in Cart | 30-Day Return Policy
Payment Methods Accepted:

Overview
Our Confined Space Safety Training Kit is a convenient and cost-effective training solution, perfect for in-house safety coordinators. This "Train-the-trainer" style kit is flexible for individual training sessions via computer, group sessions in a classroom setting, or out on the jobsite.
What's Included
Software-based training program
Instructor course materials
Student course materials
Program outline and instructions
Quizzes and evaluations
Training logs and sign-in forms
Certificates and wallet cards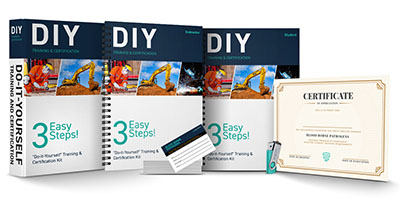 Why Choose DIY Training Kits?
| | |
| --- | --- |
| | Meets OSHA safety training requirements |
| | Train employees in just 1 hour |
| | Train any number of employees as often as you need |
| | All course materials are easily reproduced |
| | Convenient and cost effective |
Training Topics Covered
Definitions
Hazards of Confined Spaces
Permitting
Hazard Mitigation
Case Studies
How Does it Work?
The first step of our program is a self-paced training session. Employees complete a computer based training program at their own speed, and then take an automatically graded test. If computers are not available materials are printable for a traditional classroom or onsite training seminar.
The second step of training is in the field. Your appointed trainer will show trainees how to apply the information they learned in the classroom, familiarizes them with the equipment they will be using on their job, and the specifics of their workplace environment.
In this phase, the trainer evaluates the trainee's knowledge and ability, and either signs off on certification, or retouches on topics that need more work.
Print and award certificates to employees that successfully completed the course.
OSHA Confined Space Safety Requirements
To limit these incidents of injury and death OSHA has instituted regulations (29 CFR1910.146) dealing with confined spaces.
The regulation requirements include identifying hazards in confined spaces, defining your workplace-confined spaces, and setting up a permit policy.
OSHA notes, by their very nature and configuration, many permit required spaces contain atmospheres that can be immediately dangerous to life and health (IDLH)". For example, many confined spaces are poorly ventilated – a condition that creates an oxygen-deficient atmosphere and allows the accumulation of toxic gases.
It is your obligation as an employer to evaluate your workplace to determine if any spaces are permit-required confined spaces. You must first determine:
If a space is a confined space
If it is a permit-required confined space.
If full permit entry rules, or less restrictive alternative entry rules apply
If you determine your employees will enter permit-required confined spaces, then you must have a written confined space entry program and training plan.
If your confined spaces don't require permits, or employees will not be allowed access, you must develop a training program that teaches what constitutes a confined space, the hazards that may be encountered inside them, and the precautions that must be taken by confined space entrants, attendants, and supervisors to prevent accidents and injuries.

Construction
Manufacturing
Oil and Gas