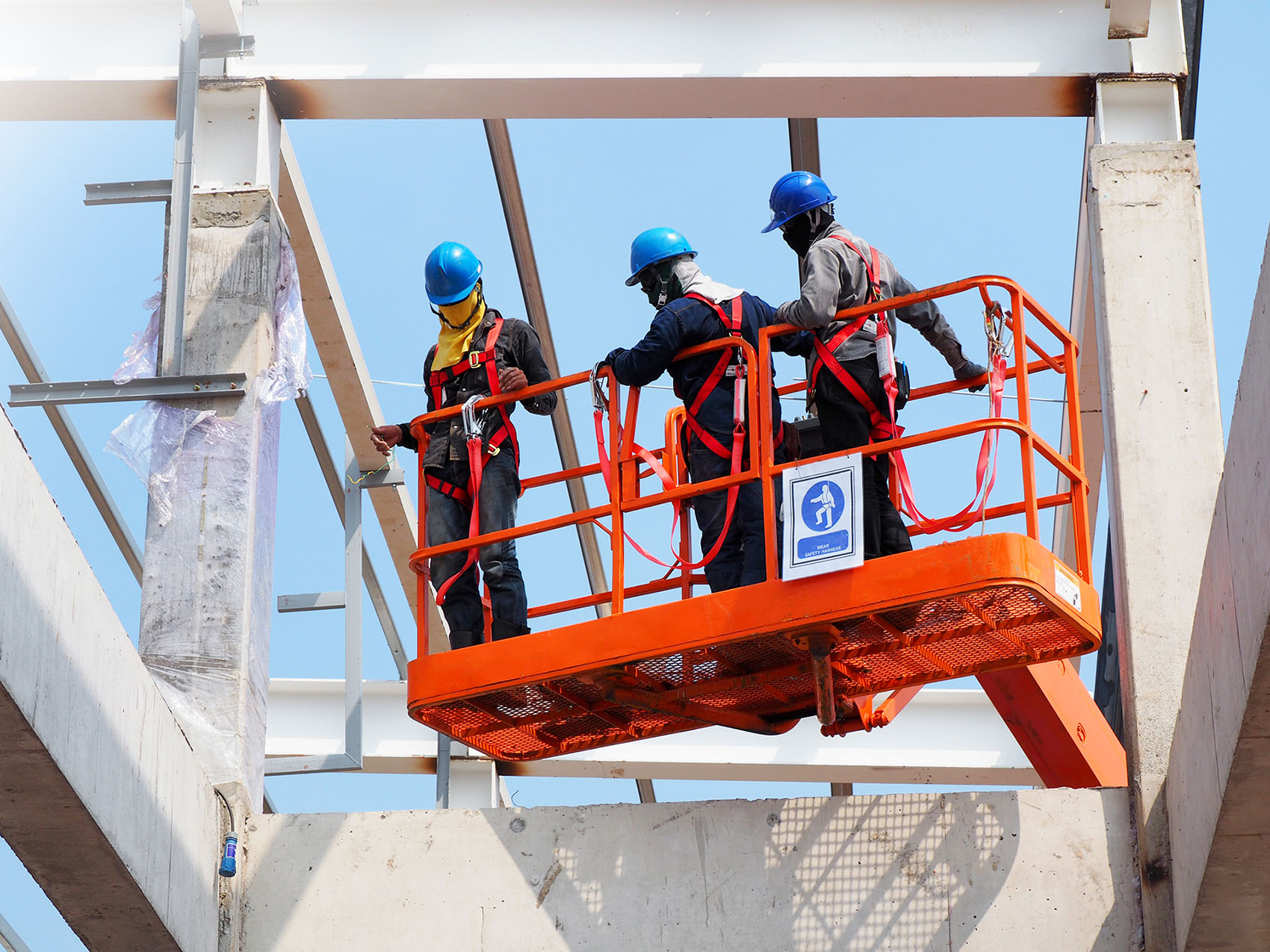 Price Inclusive of Tax | See Shipping Options in Cart | 30-Day Return Policy
Payment Methods Accepted:

Overview
Our Boom Lift Safety Training Kit is a convenient and cost-effective training solution, perfect for in-house safety coordinators. This "Train-the-trainer" style kit is flexible for individual training sessions via computer, group sessions in a classroom setting, or out on the jobsite.
What's Included
Software-based training program
Instructor course materials
Student course materials
Program outline and instructions
Quizzes and evaluations
Training logs and sign-in forms
Certificates and wallet cards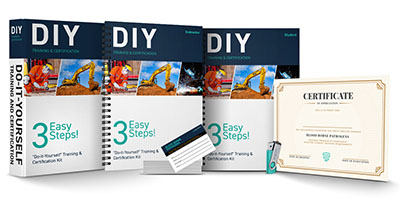 Why Choose DIY Training Kits?
| | |
| --- | --- |
| | Meets OSHA safety training requirements & CDC guidelines |
| | Train employees in just 1 hour |
| | Train any number of employees as often as you need |
| | All course materials are easily reproduced |
| | Convenient and cost effective |
Boom Lift Safety Training Made Simple
Boom lifts, also known as bucket trucks or cherry pickers, are widely used in construction and general industry. Even though boom lifts are generally safer than ladders, more than 26 workers are killed every year in accidents. The most common accidents and fatalities related to boom lifts are electrocution and falls.
Boom Lift OSHA Requirements
To protect workers, OSHA has established a series of regulations governing the use of lifts (1926.451, 1926.452, 1926.453, and 1926.454.) These OSHA safety training regulations for lifts include securing the boom or ladder in the stored position when the vehicle is in motion, requiring employees to wear fall protection devices attached to the bucket or boom, and obeying weight limits of the boom and bucket posted by the manufacturer.
OSHA requires that a qualified person train all users. The training must include:
| | |
| --- | --- |
| | Any electrical, fall, and falling-object hazards |
| | Procedures for dealing with hazards |
| | How to operate the lift correctly |
| | Manufacturer requirements |
| | Personal Protection Equipment |
| | Positioning |
| | Fall Protection |
Complying with these requirements can prove overwhelming for a company, requiring you to either create a training program of your own, or absorb the cost of finding, selecting, and contracting with a third party training provider.
A Better Solution
Here at Safety Services, we have developed a "Do-It-Yourself" training program that is both simple to administer and will meet all your OSHA requirements.
Our Boom Lift training kit provides a simple three-step solution that allows a knowledgeable person train all your employees and bring your company into compliance:
Classroom/online training – The first step of our program is an intuitive electronic training session. Through the program, employees can navigate a computer based training program at their own pace, and then take an automatically graded test. The kit also includes presentations and printable student handouts that your instructor can use for classroom lecture presentations to groups of students.
Field training – The second step of training is in the field. During this portion of the session, your appointed trainer shows the trainee the workplace applications of the materials they learned in the classroom session.
Evaluation – The third step to the training session is evaluation. Through this step, the trainer either evaluates the trainee and signs off on certification or retouches on topics that need more work.
Your Boom Lift Training Kit Includes
Interactive Training Program
Student's Handbook
Instructor's Handbook
OSHA Regulations
Student Tests
Training Logs
Certificates
Wallet Cards and More!
Topics the program examine include:
| | |
| --- | --- |
| | General information on boom lifts |
| | Electrical hazards, fall hazards, and falling object hazards in the area |
| | The correct procedures for dealing with electrical and other hazards |
| | Proper use of the lift |
| | And more |
Our Boom Lift training program allows you to ensure that your company is currently compliant, and will remain that way in the future.
Now is the time to make sure your employees, capital assets, and your business are protected. Effective safety training will ensure your employees are qualified and safe. All certification through the program meets OSHA requirements.
If you have questions about safety meeting topics, or are ready to order our Boom Lift training kit, give us a call at (877) 788-0725 today to speak with one of our safety solutions experts.
Construction
Manufacturing
Oil and Gas