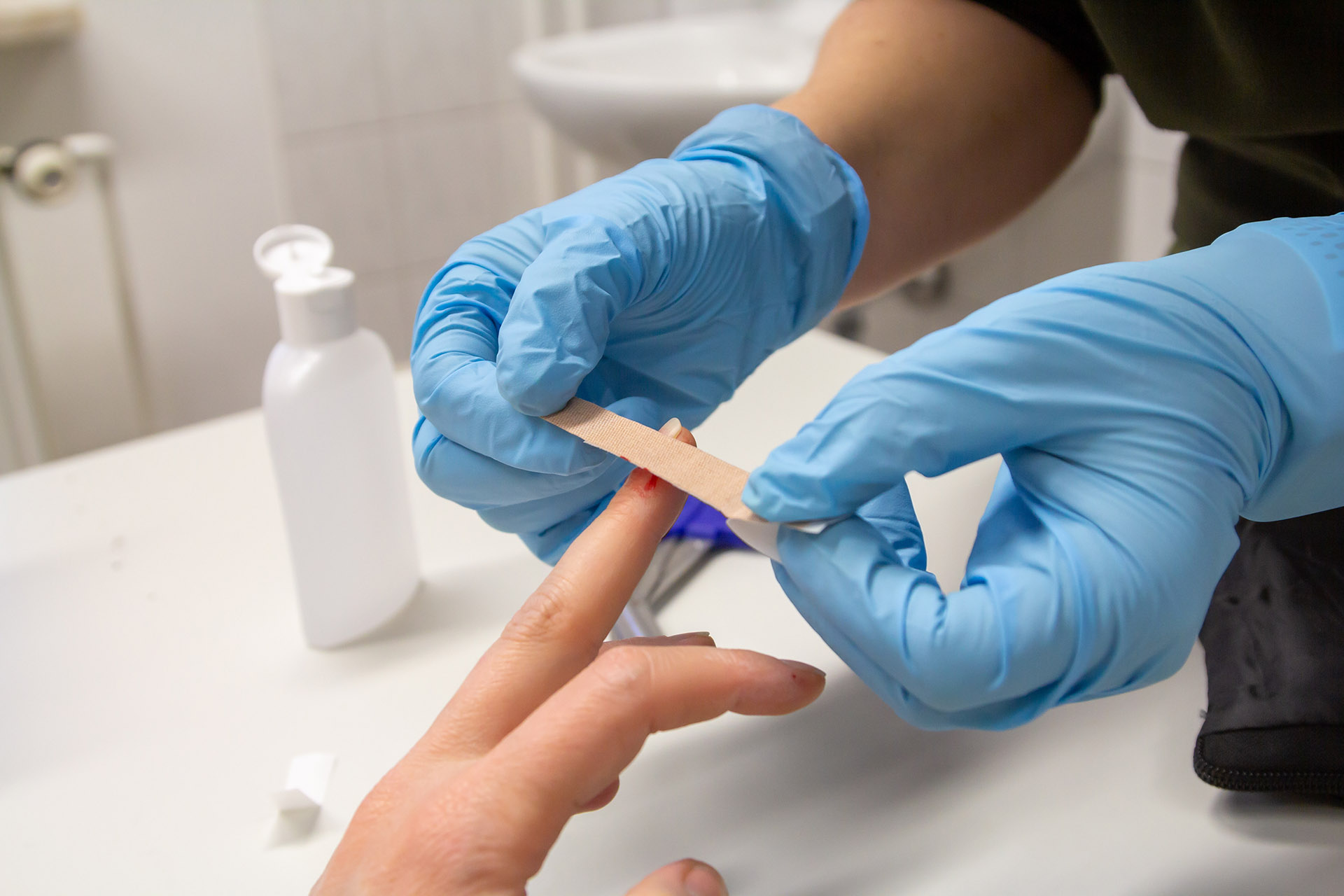 Price Inclusive of Tax | See Shipping Options in Cart | 30-Day Return Policy
Payment Methods Accepted:

Overview
Our Bloodborne Pathogen Safety Training Kit is a convenient and cost-effective training solution, perfect for in-house safety coordinators. This "Train-the-trainer" style kit is flexible for individual training sessions via computer, group sessions in a classroom setting, or out on the jobsite.
What's Included
Software-based training program
Instructor course materials
Student course materials
Program outline and instructions
Quizzes and evaluations
Training logs and sign-in forms
Certificates and wallet cards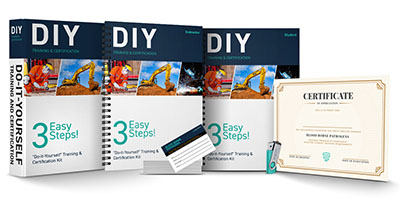 Why Choose DIY Training Kits?
| | |
| --- | --- |
| | Meets OSHA safety training requirements & CDC guidelines |
| | Train employees in just 1 hour |
| | Train any number of employees as often as you need |
| | All course materials are easily reproduced |
| | Convenient and cost effective |
Bloodborne pathogens are microorganisms that can be found in the blood or other types of body fluids that can cause serious illness and even diseases. These pathogens can be transmitted through the eyes, skin, nose or mouth, even under the skin if punctured. You can be exposed to pathogens by cuts caused by objects like needles, or knives. This can increases the risk of exposure when blood or other body fluids care splashed on open wounds. This is why bloodborne pathogen safety manuals are so important in the workplace.
An extremely common disease caused by exposure is hepatitis B virus (HBV), hepatitis C virus (HCV), and human immunodeficiency virus (HIV). Many times people carrying bloodborne pathogens may not even be aware that they are infected.
Bloodborne Pathogen OSHA Regulations
OSHA adopted a policy in March 1992 (CFR 1910.1030) that was designed to limit exposure to bloodborne pathogens and various types of body fluids at the workplace. The policy was first created specifically for hospitals, nursing homes, law enforcement agencies, emergency responders, and other medical research laboratories. But the standard grew to also cover any and all employers where there may be a reasonable chance of exposure to bloodborne pathogens.
To comply with the OSHA bloodborne pathogen standard means employers need to have in place a policy and OSHA safety manual dealing with the risks and hazards of bloodborne pathogens, vaccination, handling, and more. OSHA has confirmed through independent studies that employers who have a safety and health training program in place see a 52 percent lower rate of "injury with days away" than employers without a safety training program.
THE ONE STOP SOLUTION
To meet the OSHA bloodborne pathogens regulations that are set in place can be a long and tedious process that requires you to either develop a safety training training program in house or outsource the training with expensive safety consultants.
There is a better solution.
Here at Safety Services Company we have created a "Do-It-Yourself" Bloodborne Pathogens safety training certification program that is both simple to administer and fulfills all your OSHA requirements. Our training kit features an Interactive Training Program, Student's Handbook, Instructor's Handbook, Student Tests, Training Logs, Certificates, Wallet Cards and More. Our $499.99 bloodborne pathogen training kit is a simple three-step solution that brings all your employees into compliance.
Classroom/online training: The first step of our training program is an electronic training session where employees navigate an electronic training safety program on a computer at their own pace. After that they take an online auto graded test.
Our training program covers the key topics that you need to educate your employees on the following:

The nature and symptoms of common bloodborne pathogens
Transmission
Avoiding exposure
Personal protective equipment procedures
Material disposal

Practical training: The second part of safety training is at the workplace where your appointed safety trainer shows the trainee how to apply the bloodborne pathogens training that they learned about in the classroom session.
Evaluation: The third step to the training session is evaluation where the trainer will either evaluates the trainee and signs off on their bloodborne pathogen certification, or go back over any topics that need more work. All certification through the program meets or exceeds OSHA safety requirements.
What's needed and who needs it?
The Hepatitis B Vaccination: All employers are required by law to provide employees who have the potential for exposure to blood with access to a Hepatitis B vaccination, unless the employee has already received the complete Hepatitis B vaccination series. If the employee does initially decline the Hepatitis B vaccination but then later decides to accept it, the vaccination shall then be made available. Employees who decline the Hepatitis B vaccination offered shall sign the OSHA required waiver that indicates their refusal.
Exposure Mitigation Plan: Employers are required to create a bloodborne pathogen exposure mitigation plan that must identify, in writing, all the tasks and procedures and also all the job classifications where occupational exposure to body fluids may occur. The plan must also set create standard provisions that specify the procedure for evaluating the different circumstances that can surround exposure incidents. The plan must be easily and readily accessible to employees and available to OSHA. Employers must take care to review and update the plan annually.
Personal Protection Equipment Program: At no cost to the employee, all employers must provide and require employees to use the correct personal protective equipment such as gloves, gowns, masks, mouthpieces and resuscitation bags. Employers must also train employees on the proper use of this equipment, in addition to providing the safety equipment.
Training: OSHA requirements state employers need to have annual refresher training in place when employees are at a high risk for exposure to blood and other bodily fluids. This training must occur before employees are allowed to perform any tasks. Additional training will be provided when changes such as modification of tasks or procedures affect the employee's occupational exposure. Any employee who is exposed to infectious materials shall receive training, even if the employee was allowed to receive the HBV vaccine after exposure.
Does Bloodborne pathogen training work?
While the blow of a workplace injury is crippling many companies, safety training programs are proven to drastically reduce the risk of injury and increase workplace productivity.
Workplaces that establish safety and health management systems can reduce their injury and illness costs by 20 to 40 percent, according to OSHA. Studies not only show the impact safety training has in increasing productivity and preventing injury.
Now is the time to make sure your employees' health and safety are protected, and your business stays compliant. Effective safety training & certification kits will ensure that your employees are qualified and safe. Contact us today at 888-461-5023 for more information about our Bloodborne Pathogen safety training kit.
Construction
Manufacturing
Oil and Gas