back to Safety Training
CPR / First Aid / AED
Be prepared to take action in emergencies requiring CPR, First Aid, or an AED.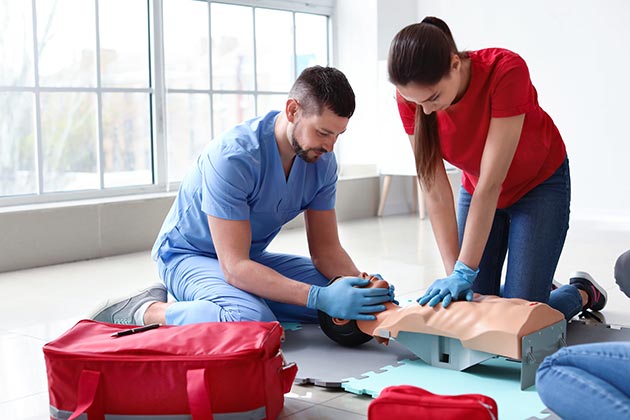 Save a Life With CPR Training and First Aid Knowledge
You never know who may need help, on the job or offsite. Whether you're looking to satisfy client requirements, or strengthen your team by adding new skills, when it comes to CPR, First Aid and AED training, you'll want access to the most current methods, information and instruction available.
First aid refers to any emergency medical treatment administered immediately to an injured person, while CPR is a procedure given to someone whose heart has stopped beating. An AED is a device used to administer an electric shock to the heart to start it beating again. When you order our CPR and first aid training courses, you and your employees will gain the skills needed to save a life if the situation arises.

10,000 Cardiac Arrests
On average in the workplace, each year in the United States.

Nearly 45% Survival Rate
For out-of-hospital cardiac arrest victims when bystander CPR was administered.
Training your crew in CPR, First Aid and AED use can be the difference between life and death, or making a serious injury worse.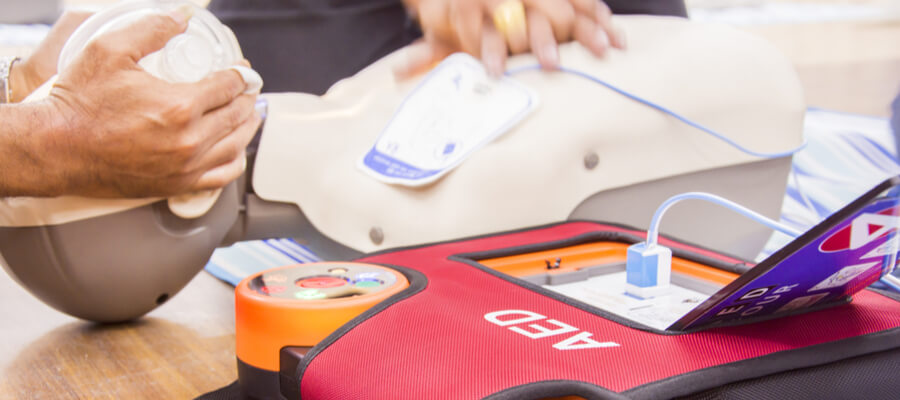 How it Works
Our OSHA authorized instructors will come to the location of your choice with everything needed to conduct first aid and CPR training. Over the course of three hours, we teach your team the action plan when there is a medical emergency. With a focus on a combined "see, hear, do" learning style, we show, speak and have participants role play emergency situations and ask questions.
At the end of the safety training course, your team walks away with a two-year certification, wallet cards, and valuable life skills for the work place and beyond.