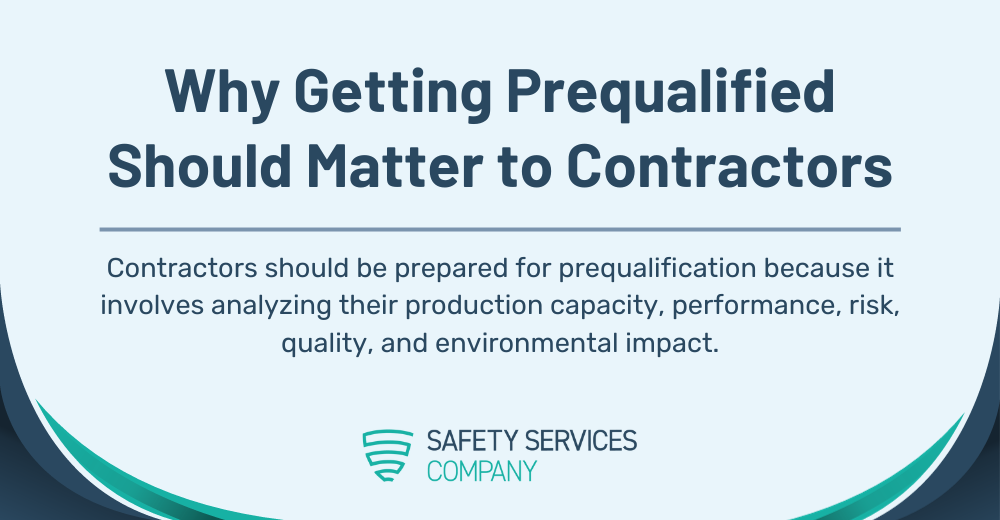 Enlisting contractors comes with a substantial financial investment and entails significant risks. Every hiring client aims to find safe, reliable, and compliant contractors, so they put potential vendors through a series of tests. Prequalification and contractor management platforms have become prerequisites in the modern world.
Hiring clients' search for a contractor involves gathering and analyzing information on a contractor's operations. This allows them to be confident in the quality of your products, services, and processes.
As a contractor, you must pass industry-standard prequalification requirements to be recognized as a verified, trustworthy partner. Read on to explore what the prequalification process is and why being prequalified should matter to contractors.
What Do Hiring Clients Look For When in Search for a Contractor?
It is essential for hiring clients to choose reliable contractors and assess their options carefully. A hiring client's evaluation of contractors involves analyzing and monitoring their production capacity, performance, risk, quality, and environmental impact.
Why Is Prequalification Crucial to Contractors?
Let's discuss some reasons why contractors need to understand the prequalification process.
1. Hiring Clients Look at Supplier Quality
Businesses need contractors to uphold their quality and reputation, requiring contractors to be consistent and reliable. Prequalification instills hiring clients with confidence in the quality of the product or service. This process involves tracking the contractor's past performance, operating methods, adherence to regulatory standards, etc. The hiring client can then assess if the business relationship and monetary investment are worthwhile.
2. Hiring Clients Consider Unnecessary Costs
A hiring client's comparison of contractors allows businesses to stay prepared for the potential costs of working with a vendor. A thorough assessment provides them with insights into your work ethic, operations, and product quality that align with their standards and requirements. Once they know, it's easier for them to calculate risks and finalize a budget that accurately lists their expenses and returns. This transparency enables both parties to negotiate contracts initially, securing better terms and prices.
3. Hiring Clients Want to Limit Risk
A hiring client's comparison of contractors plays a crucial role in early risk mitigation. During this evaluation, hiring clients assess the risk level associated with potential contractors, categorizing them as high, medium, or low risk. If they believe that the identified issues can be effectively managed, they may accept the risk, cover associated costs, and enter into a contract with the supplier.
Conversely, if the risks are too high, hiring clients may advise the supplier to undergo necessary training or preparations before re-applying for the project position. The prequalification process provides hiring companies with valuable insights into whether the supplier operates within regulations, fulfills contractual obligations, and maintains a commitment to safety and quality.
Contractor Management Services to the Rescue
For contractors, prequalification involves ensuring that they are compliant with industry standards and regulations. However, navigating through the intricacies of contractor management platforms like Veriforce®, Avetta®, ISNetworld®, ComplyWorks®, etc., can be complex.
At Safety Services Company, we have made it our mission to help contractors get prequalified. We can manage and maintain your accounts on these platforms for you, helping to improve your grade so you can be prequalified for upcoming job opportunities. Contact us today to learn more and save up to 650 hours of prequalification work and resources!