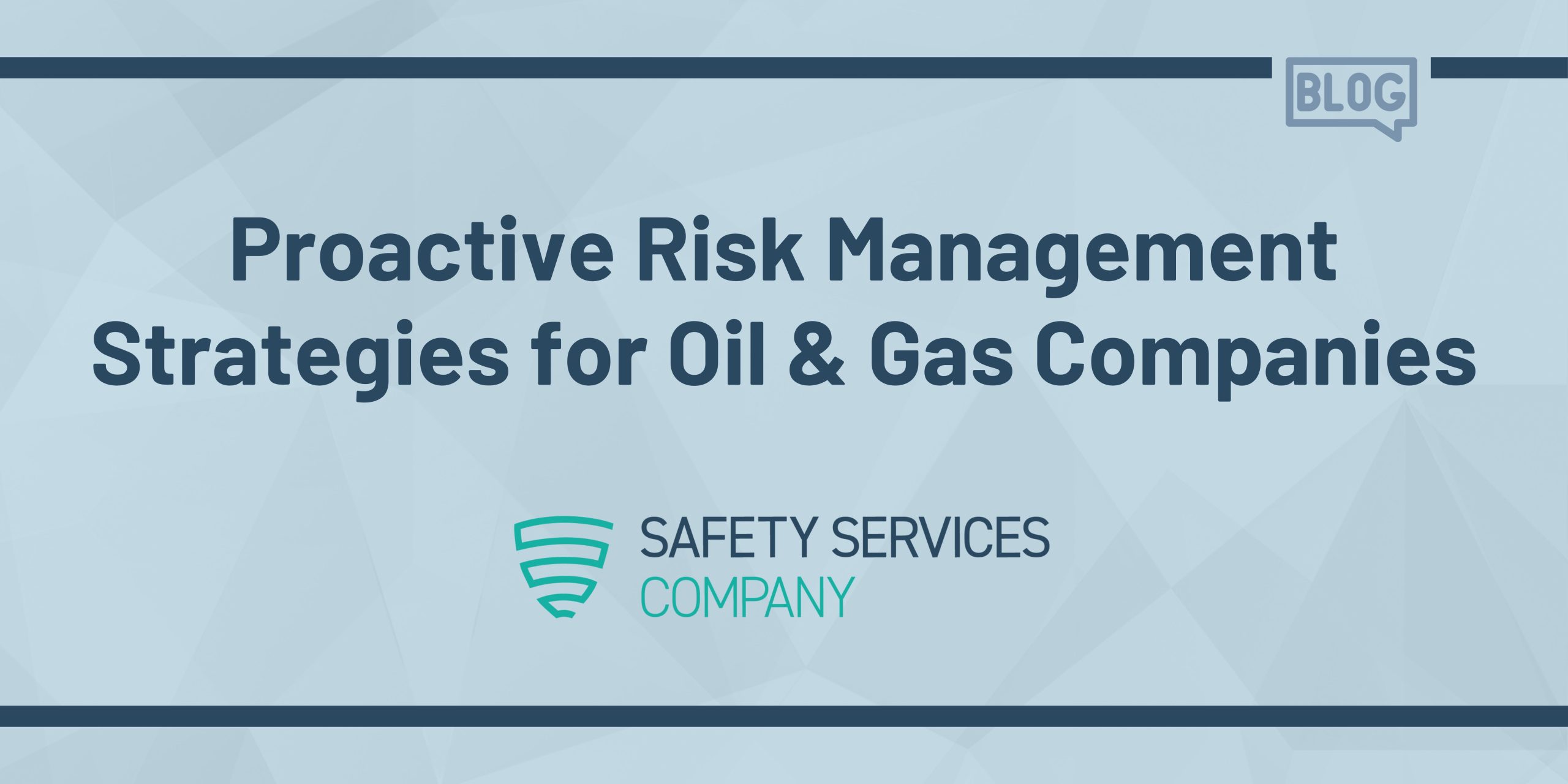 The oil and gas industry plays a significant role in the global energy landscape and contribute to 82% of total primary energy consumption in the world. However, the industry is exposed to many risks that can significantly impair operations, the environment, and the safety of people. 
Let's briefly examine the importance of risk management, the difference between proactive and reactive risk management strategies, and an additional proactive risk management strategy the oil and gas industry should adopt. 
The Importance of Risk Management 
Risks involve various operational hazards, such as equipment failure, oil spills, environmental damage, explosions, and more, which can have reputation, financial, and legal consequences for oil and gas companies. Consequently, risk management is crucial to identify and mitigate damages while guaranteeing the safety of workers, the general public, and the environment. 
As part of a heavily regulated industry, fuel companies also have to comply with safety and environmental regulations. Otherwise, they can get fined or face legal action. Risk management ensures companies comply with regulations. It further helps mitigate financial risks due to geopolitical unrest, disruptions to the supply chain, changes in demand, and fluctuating oil prices while ensuring companies maintain profitability.
Proactive and Reactive Risk Management Strategies for Oil and Gas Companies
In reactive risk management, the incident, threat, or disaster occurs before management responds. In contrast, proactive risk management is preventative and identifies potential disasters or threats and aims to prevent them from happening. 
Reactive risk management stops small threats from worsening, mitigates damage from incidents, evaluates the incident to reach and solve the root cause, monitors to ensure the disaster doesn't re-occur, and allows the business to continue despite the incident. On the other hand, proactive risk management identifies existing risks, develops a risk response, prioritizes them according to the magnitude of the threat, and determines the best treatments. Let's examine some proactive risk mitigation techniques. 
1. Comprehensive Risk Assessment
A comprehensive risk assessment entails identifying potential hazards or risks such as (safety and environmental), implementing control measures to reduce risk, and monitoring the effectiveness of the plan.
Environmental Risks Can Include:
Oil spills:

can occur during the transportation, storage, or exploration into water bodies or soil

Air pollution

: pollution through the extraction and burning of fossil fuels

Water contamination

: use of chemicals causing a contamination of groundwater

Habitat Destruction

: destruction during land clearing or infrastructure construction
Safety Hazards Can Include:
Fires and Explosions

: can occur due to equipment malfunction, natural disasters, or human errors and can lead to injuries, loss of life, or property damage

Occupational Hazard

: a fall from heights or exposure to hazardous chemicals

Well Blowouts

: can occur due to drilling operations, it can lead to uncontrolled release of gas or oil.

Vehicle Collisions

: remote work travel accidents and safety hazards

Slip and Falls

: unsafe work environments may lead to slips, trips, and fall hazards
For risk assessment, use qualitative (subjective evaluation considering likelihood, severity, and impact) and quantitative (models and data to determine the magnitude and probability of risks) methods. 
One of the best ways to prevent these safety hazards is through preparation, which can be done by educating your contractors through the prequalification process, which we will discuss below.
2. Regulatory or Safety Compliance
Companies must choose safe, reliable, and compliant contractors to mitigate problems. This includes checking their qualifications, practices, and certification. They can do so through contractor prequalification platforms that conduct assessments and gather information about contractors' performance, resources, and management process. 
Contractor prequalifications ensure companies meet health and safety standards, are environmentally conscious, and minimize accidents. They provide learning opportunities to prevent accidents and help prepare your teams.
There are several prequalification services, such as:
How Our Team Can Help With This Process
Working in the oil and gas industry comes with a plethora of risks. It is essential that you take steps beforehand to prevent those risks from arising. 
If you are a contractor working in the oil and gas sector, you'll need the above mentioned prequalifications, among 30+ others, to stand out and land big projects. Contractor management services, like ours, can help you every step of the way, ensuring that your focus remains on the field. Contact us now so we can help take care of your prequalification needs.