BACK TO HOME
Ladder Safety Training
Setup and Climb Ladders Properly with OSHA Compliant Ladder Safety Training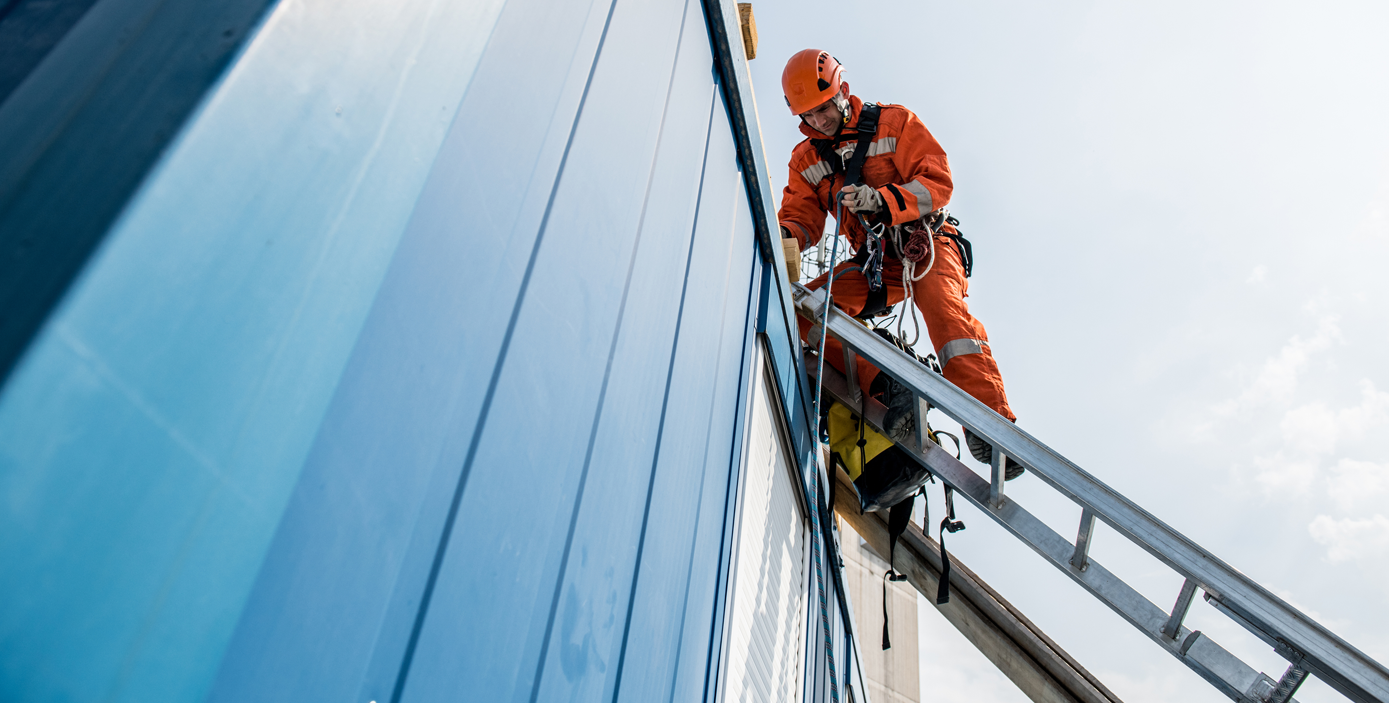 Get the consultation, training, and policy necessary to protect your employees from ladder falls, the deadliest workplace falls.
All It Takes is One Fall, Keep Employees on Ladders Safe
Ladders are needed for working at heights, but they can be very dangerous. OSHA ladder safety regulations require that employers provide training for each employee that uses ladders. Ladder training should include selecting the proper ladder, ladder inspection, ladder set up, and climbing the ladder. Employers must follow OSHA ladder safety regulations 1910.23 and 1926.1053. They cover specific ladder rules for general industry and construction.
There are many types of ladders, some are portable ladders, and some are fixed (stationary) ladders.
Ladder Safety Products and Prices: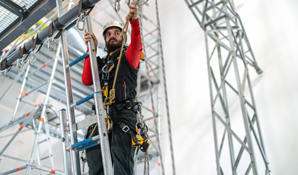 Description: DIY TRAINING KIT: COURSE A – This do-it-yourself training kit provides you with all the materials needed to conduct in-house, classroom-style ladder safety training. Materials include: Facilitator guides, student guides, wallet cards, course completion certificates, a training log and an interactive presentation.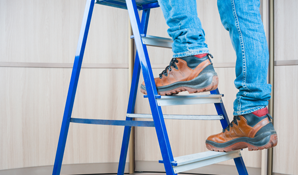 Injury and Illness Prevention Plan Manual
Languages: English and Spanish

Description: MANUAL – The Injury and Illness Prevention Plan is a customized manual written to federal OSHA regulations. Pick from over 120 elective policies, such as ladder safety, to build a complete safety manual. Opt into manual maintenance to ensure your manual remains up-to-date when regulations change.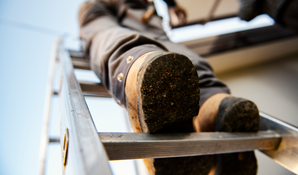 Ladder Safety Training
Chapter Add-On
Languages: English and Spanish
Description: CHAPTER ADD ON – Add the ladder safety chapter to an existing Safety Services Company Injury and Illness Prevention Plan, if this chapter was not selected at the time of purchase.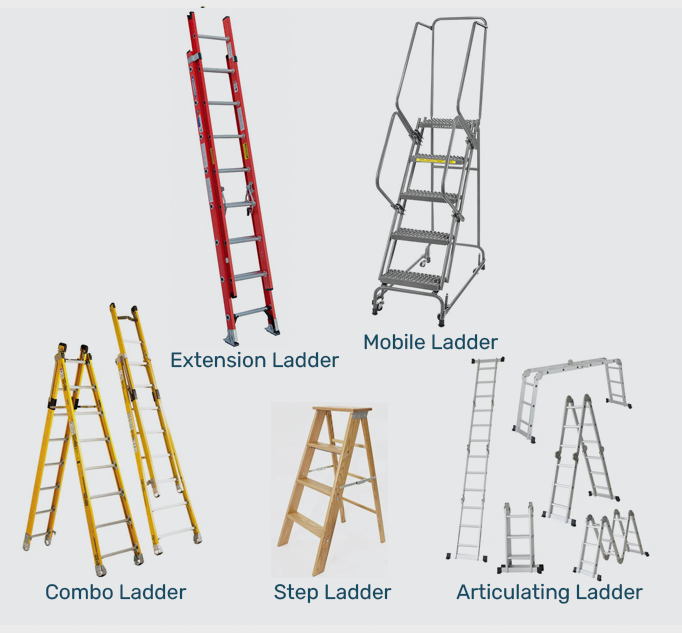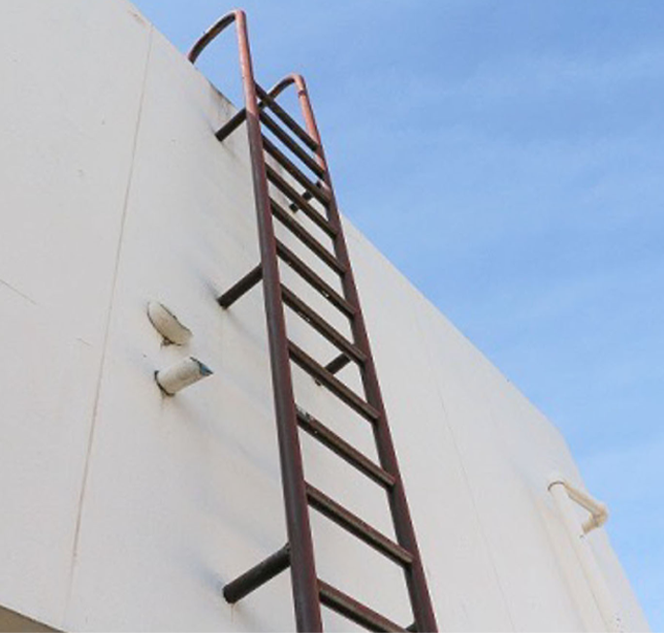 Some of the portable ladders include step ladders, extension ladders, articulating ladders, mobile ladders, and combination ladders. Materials used to make ladders come in many varieties. They include wood, fiberglass, aluminum, and steel. This can affect the safety of the ladder. For example, aluminum ladders should not be used when working with electricity. Similarly, fixed ladders typically made of steel pose electrical hazards of slipping hazards.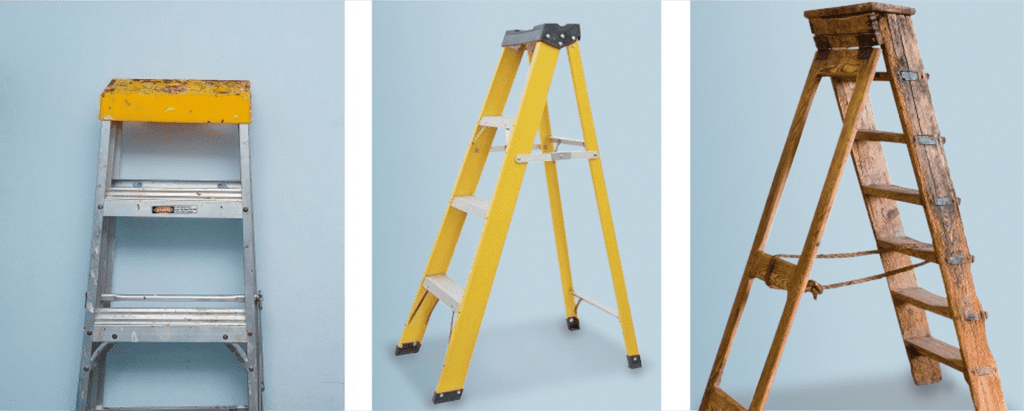 Load capacity (duty rating), the height of the ladder, and the type of work to be done should also be considered when selecting a ladder. The duty rating is how much weight is allowed on a ladder. This includes the climber's weight and equipment (including personal protective equipment and tools). 1910.23 states ladders are not to be loaded beyond the maximum weight rating.
There are Five Different Ladder Duty Ratings:

Ladder Inspection
Ladder inspection is very important. OSHA ladder safety regulations state that a competent person must visually inspect all ladders for defects such as missing rungs, bolts, cleats, screws, and loose parts. If a ladder has any defects making it unsafe, it must be immediately marked unsafe or tagged "Do Not Use" (or similarly). Ladders must be repaired before use or destroyed if they cannot be repaired.
Ladder inspection, along with proper care and maintenance, can help keep a ladder safe. For instance, moving parts on the ladder must be lubricated regularly. Also, ladders should be kept in a dry location with protection from the elements to prevent damage.
Ladder Setup
Another key to safe ladder use is proper set up. Portable ladders should always be set up on a stable surface that is dry and clutter free. Overhead utilities and trees can be dangerous while working on ladders. Closed A-frame ladders must never be climbed. The rubber grip pads on, the feet of an A-frame ladder are angled and not designed to give traction when the ladder is closed. Ensure the spreaders (hinges) are open and locked in place. This will give the feet of the A-frame ladder good traction.
OSHA Policies and Rules
OSHA ladder safety regulations require ladders to be set up in the 4 to 1 climbing ratio (70.5 – 75.5 degrees). What that means is, for every 4 feet the ladder will go up vertical, the base must be pulled back 1 foot. This rule keeps the ladder from being too upright, possibly sliding left or right, or too flat, causing the ladder feet to slide out from under the climber.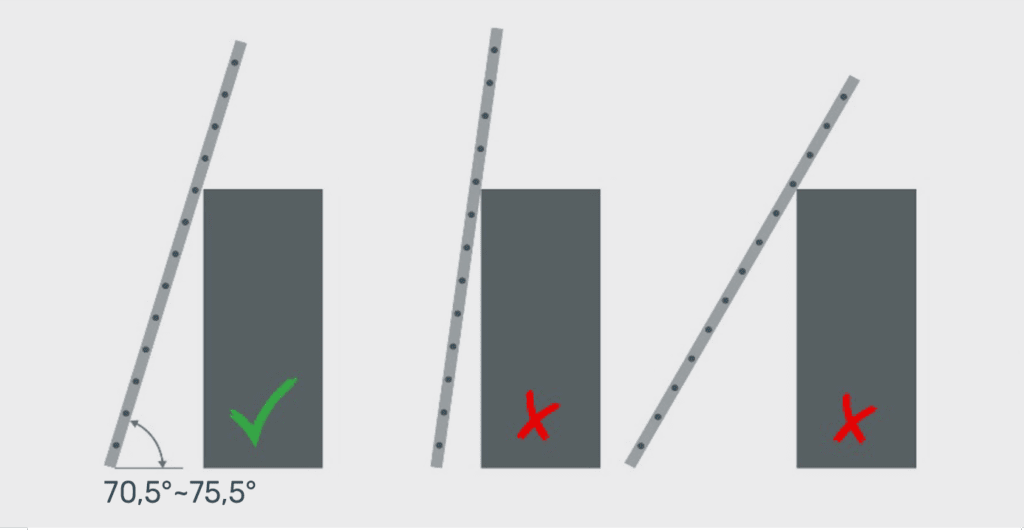 Ladder Extension Length
When climbing to an upper level, extend the ladder 3 feet above the upper landing surface to give the climber a hand hold when moving from the ladder onto the upper landing surface.
Proper Ladder Climbing
Proper climbing technique is a must. Boots should be clean and the climber must face the ladder when climbing. 3 points of contact (2 hands and one foot, 2 feet and hand) must be maintained and the climbers body centered inside the rails.
A second person can hold the ladder for stability. Some work sites secure the ladder at the top and the bottom to keep the ladder steady. The top or top steps of a ladder must not be used as a step per OSHA ladder safety regulation 1926.1053.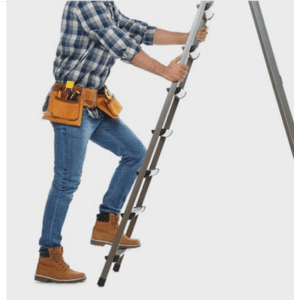 Get Online Ladder Safety Training
Online ladder safety training provides a great introduction or deep dive into the topic of ladder safety. This is perfect to refresh, supplement, or reinforce internal policy or training. In addition, our online training platform, SafetyConnect, is a feature-rich content and learning management system to support all of your safety needs: from storage of important Ladder Safety and training records to conducting remote demonstrations of ladder safety equipment specific to your workplace. SafetyConnect also allows you to create your own custom self-paced learning for your employees on ladder safety.
Do-It-Yourself, Train-the-Trainer Ladder Safety Training
If you have a competent and qualified ladder safety trainer of your own, Safety Services Company offers ladder safety training kits. These kits include the following:
An interactive digital presentation
A facilitator guide
A student guide
Knowledge assessments
Certificates of completion
An attendance log
Ladder Safety Policy for Safety Manual
A complete ladder safety policy should be specific to your business and work sites. Safety Services Company offers manuals customized for your business.
Ladder Safety Prequalification Services
Are you working with ISNetworld®, Avetta®, Veriforce®, or any of 30+ prequalification platforms to land a contract with a safety-minded organization? Safety Services Company offers safety prequalification services to help companies meet prequalification platform requirements for ladder safety and other such safety topics. These services are not limited to but include:
A consistently maintained health, safety, and environmental manual complete with a ladder safety policy
A dedicated safety and compliance manager to support your business, review your prequalification needs quarterly, and maintain your prequalification accounts
OSHA 300 log maintenance to meet annual reporting requirements
Management of insurance documentation
Ladder Safety Toolbox Talks/Ladder Safety Meetings
To reinforce a ladder safety training, companies must regularly talk about ladder safety topics. Weekly safety meetings and toolbox talks allow this. Safety Services Company offers industry-guided ladder safety meetings sent in weekly or biweekly installments. Choose from over 1000 topics, including ladder safety.
Never use a ladder in any other way than what the manufacturer intended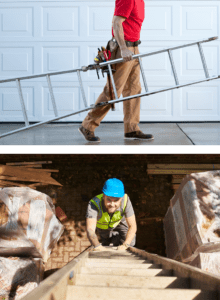 Ladder Regulations
---
General Industry
This is the federal regulation that covers design, load capacity, maintenance and use of ladders for general industry.
This California regulation covers the design requirements for access to every permanent elevated work location by means of either fixed ladders, permanent ramps or stairways.
This California regulation covers the design, construction, selection, care, and use of all self-supporting and non-self-supporting portable ladders.
This California regulation covers the design for fixed ladders, to include definitions, specific features, clearances, maintenance and protection from deterioration.
---
Construction
This covers the design, length and use for access and egress.
This covers the design for job made ladders, to include length, weight capacity, materials used, maintenance and protection from deterioration.
This contains the design, load capacity, maintenance, inspection and use of ladders for construction.

Falls:
36% of all deaths in the workplace occured due to employees falling

Safety Services helped us when we needed it with manuals that companies we work for required… they continue to monitor ISNetworld and others that require monthly updates.
Garry W.