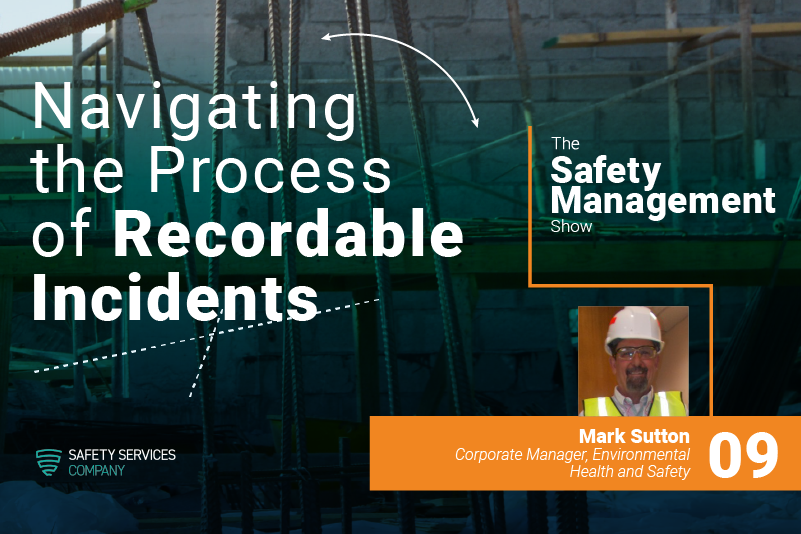 Do you believe zero incidents is possible? Or if it's a good goal to strive for?
Truth is….you can't eliminate risk It's everywhere. But you can minimize it, and learn how to better respond to recordable incidents, and train employees to avoid them in the future.
In this episode, Mark Sutton, Corporate Manager – Environmental Health and Safety at Parallel Products, shares the tips and tricks he has helped him improve safety within his organization.
We discuss:
Keeping operations managers focused on safety
How to approach recordable incidents
Tips and tricks to improve safety
Steps for responding to a safety incident
Check out these resources we mention during the podcast:
What is a "Recordable Incident?"
Incidents happen on a job site all the time. Bumps and bruises are a part of the job.
But what makes an incident a "recordable" one? What takes it to that next level? How do you know when you should be documenting and recording an incident?

Thankfully, OSHA has defined it very well. They have a guidance document that outlines all of the necessary steps (see the link above!), but – put simply, when somebody requires medical attention for an injury, it becomes a recordable incident.
"We're not doing this because I like to see people wearing hearing protection; we're doing this because 20 years from now, I want you to be able to listen to your granddaughter's dance recital and smile."

– Mark Sutton

So while a stubbed toe or a splinter likely are not recordable incidents, a cut that needs to be bandaged or a blow to the head would most certainly qualify.
Keeping Managers Focused on Safety
One of the things you hear the most as a safety professional, from any number of office managers, is that "safety is our number one priority."
It may be easy to say that but it's not always the reality. It can be very easy for an operations manager to have competing priorities, and in the real world, those priorities are going to shift and rotate.

But as a safety professional, your job is to keep those managers focused on the safety part of their role, and the best way to do that is to spend a lot of time on the floor seeing people.
"Safety is one of those things where you have to be on the floor seeing people."

– Mark Sutton
Approaching Recordable Incidents
The process for recording an incident can seem like a daunting one. What are you supposed to do? How many forms do you fill out? What information is needed on those forms?

Thankfully, OSHA has made it really easy. There is guidance on the OSHA website, and they're very helpful in terms of laying out the requirements for recording an incident.
"Recognizing positive behavior in a very public way goes a long way."

– Mark Sutton
You can go to OSHA's website for details on everything you need to do, what's recordable, what to keep track of, and more.
Incidents are a part of the job. There isn't a job site in the world that has never had an incident. The real question is how to respond to those incidents in a way that is recordable, transparent, and satisfies the requirements of OSHA, all while ensuring that you learn from those incidents so that they don't continue to happen.
---
Hear more stories from safety professionals by subscribing in Apple Podcasts, Spotify, or visiting our website.
Listening on a desktop & can't see the links? Just search for The Safety Management Show in your favorite podcast player.