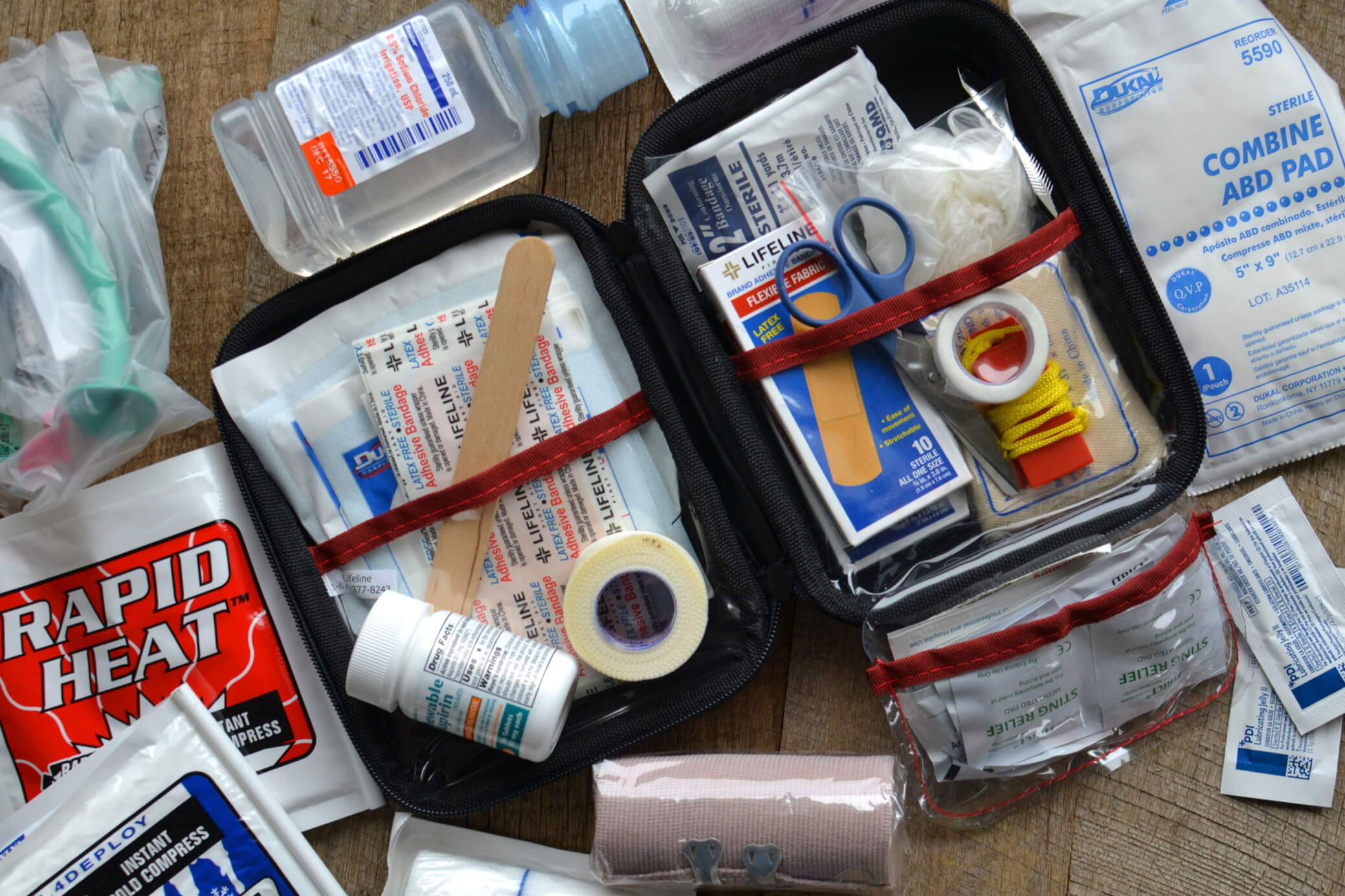 Price Inclusive of Tax | See Shipping Options in Cart | 30-Day Return Policy
Payment Methods Accepted:

Overview
Our First Aid Safety Training Kit is a convenient and cost-effective training solution, perfect for in-house safety coordinators. This "Train-the-trainer" style kit is flexible for individual training sessions via computer, group sessions in a classroom setting, or out on the jobsite.
What's Included
Software-based training program
Instructor course materials
Student course materials
Program outline and instructions
Quizzes and evaluations
Training logs and sign-in forms
Certificates and wallet cards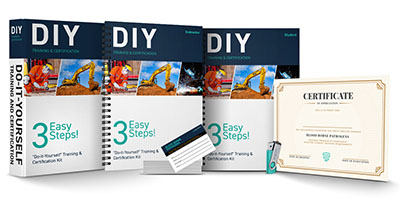 Why Choose DIY Training Kits?
| | |
| --- | --- |
| | Meets OSHA safety training requirements & CDC guidelines |
| | Train employees in just 1 hour |
| | Train any number of employees as often as you need |
| | All course materials are easily reproduced |
| | Convenient and cost effective |
First aid refers to medical attention administered immediately after an injury occurs and at the location where it occurred. It usually consists of a one-time, short-term treatment and requires little technology or training to administer.
OSHA requires employers to have emergency medical services and supplies available at all workplaces, either by ensuring that emergency treatment services are within reasonable proximity of the work site, or by providing for the availability of a trained first aid provider at the work site.
Before authorizing employees to administer First Aid, they must know how to assess and properly treat injuries. Effective first aid and OSHA safety training and safety meeting topics can greatly improve a victim's chance of survival and recovery.
While it is always best to be properly trained in first aid because using the wrong procedure or performing it incorrectly can do more harm than good, providing any assistance can mean the difference between life and death.
OSHA First Aid Training requirements
OSHA regulations 1910.151 and 1926.50 state "trained first-aid providers at all workplaces of any size if there is no infirmary, clinic, or hospital in near proximity to the workplace which is used for the treatment of all injured employees."
In addition, regulation 1910.266 identifies the requirements for First aid kits in the workplace.
While OSHA does not specify the types of first aid training required, or offer training, it does mandate that emergency medical care and/or First Aid services be available.
In order to meet these requirements, companies should have a written First Aid plan that identifies authorized First Aid providers, emergency contact information, and the locations of first aid supplies.
Creating a company policy and determining the types and levels of training required for the workplace can be a formidable undertaking requiring you to either create and maintain first aid training program internally, of contract with a costly third party training consultant.
A simpler solution
Here at Safety Services we have developed a "Do-It-Yourself" training program and safety manual that is both simple to administer and meets your OSHA requirements. This innovative kit features an Interactive Training Program, Student's Handbook, Instructors Handbook, OSHA Regulations, Student Tests, Training Logs, Certificates, Wallet Cards and More.
Our First Aid training kit is a simple three-step solution that provides your employees with the essential information to enable them to provide fundamental aid to injured workers.
1. Classroom/online training – The first step of our First Aid training program gives you two training options
A computer based training program that allows employees to navigate an electronic training program at their own pace, and then take a First Aid online training test.
Instructor presentations and printable student materials that your trainer can use to deliver group classroom training, or when computer isn't feasible.
2. Field training – The second step of training is in the field. During this part of the training, your appointed trainer demonstrates to the students how to apply the information they learned in the classroom session in the workplace.
3. Evaluation – The third step to the training session is evaluation. Through this step, the trainer either evaluates the trainees understanding of the information and procedures, and then signs off on certification, or retouches on topics that need more work.
First Aid Training Kit Contents
Our kit starts by providing your designated trainer information on the reasons for training, what makes up an effective training program and guidelines for presenting the material.
The training contains information on the following topics:
| | |
| --- | --- |
| | General First Aid Information |
| | Fundamental First Aid |
| | Intermediate First Aid |
| | Advanced First Aid |
| | And much more |
The information provided by our First Aid training program meets all OSHA requirements, and is structured to allow you to tailor the training based on the needs of your company.
By providing your company with all the necessary material, your designated trainer will be able to deliver the required training quickly, easily, and consistently.
Note: Although this First Aid safety training program covers important information on providing aid to injured workers, it is not a substitute for certifications by an accredited medical services agency such as the Red Cross or American Heart Association. These organizations offer hands-on training on specific first aid topics and equipment such as CPR and AEDs. You should review your job hazards analysis document to determine if this type of additional training might be required at your workplace.
If you have any questions about safety meeting topics, or are ready to order your First Aid safety training program, give us a call at 1-888-840-9276.
Construction
Manufacturing
Oil and Gas