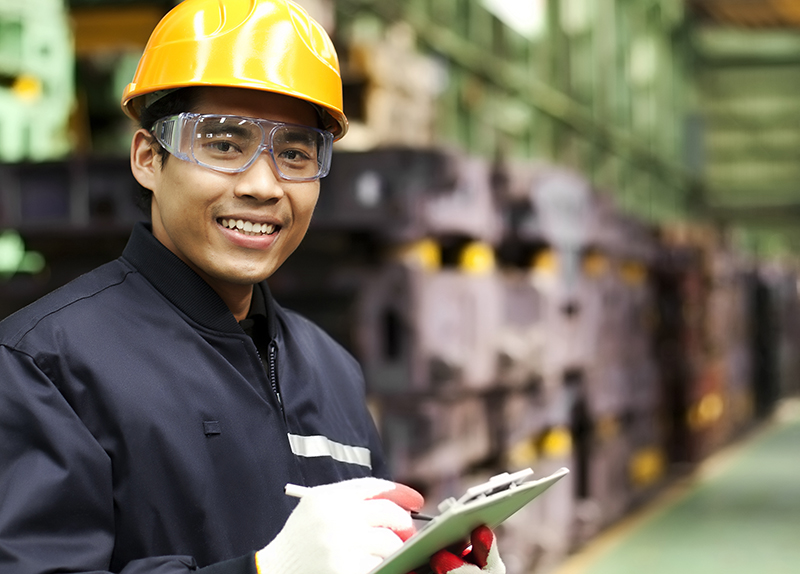 Not all jobs are created equal. Unfortunately, in various industries, some careers encounter more safety hazards than others. While these jobs might be dangerous, the reality is somebody has to do it.
As an employer, it is your responsibility to keep your workers safe. After all, employees are arguably a business's best assets. Especially for those who have been in the company for many years, these employees keep operations running smoothly and effectively.
For those working in industries that pose dangers to their employees, one of the best ways to protect them is by conducting a job hazard analysis. This technique would not only save you thousands of dollars, but it can also save lives.
What is Job Hazard Analysis?
Employers, managers, and supervisors are often detached from the actual work their employees have to do day-to-day. While they are aware of the general processes, managing a team, and keeping productivity up are their main priorities. With that said, if you want operations to run efficiently, taking the time to familiarize yourself with every process can ensure that there would be no delays brought upon by injury.
Conducting a job hazard analysis would ensure that all hazards involving a task are identified and adequately addressed. Knowing the dangers that your employees are exposed to means that you can face any emergency prepared.
What Constitutes as a Hazard?
In discussing job hazard analysis, it is crucial to identify what classifies as a hazard. By definition, a hazard is any activity or condition that poses danger or harm to an employee. Common hazards include:
● Electrical shortage that results in a fire
● Equipment failure as a result of an electrical shortage
● Increase in temperature that results in damage to the skin
● Equipment failure that results in broken bones and damaged limbs
● Lack of lighting that results in an operational error
The hazards above might not be present in every work environment. However, conducting a job hazard analysis would allow you, as an employer, to eliminate or prepare for such risks.
Why is Job Hazard Analysis Important?
As the saying goes, prevention is always better than cure. The same can be said for managing job hazards. There are hundreds of people across the United States that are injured in their workplace every year. These injuries not only affect the worker's ability to earn a livelihood, but they can also affect the company's output and subsequent profit.
Job hazard analysis is essential because it recognizes that several factors affect the occurrence of an emergency. There is a relationship between the worker, the task, the equipment, and the process. Understanding these risks would enable you, an employer, to anticipate dangers and reduce the instances of injury.
Moreover, having an accurate idea of how day-to-day operations take place would make onboarding and training new employees more comfortable. Needless to say, a job hazard analysis is an investment in your company's operational efficiency.
Does your Industry/Job Description Qualify?
As discussed earlier, not all jobs are created equal. Below are specific types of jobs wherein analysis should be a priority:
● Careers that report a high rate of illness or injury
● Jobs that pose risks of fatal or severe injury to employees
● Industries that require a small margin of error
● New operational tasks
● Complex processes that require written instructions
While the above circumstances require some form of risk analysis, all industries can benefit from a job hazard analysis. It doesn't hurt to ensure the safety of your employees.
How to Conduct a Job Hazard Analysis
Job hazard analysis can look differently for different industries. However, the following steps would ensure that you don't miss any risks that might pose a danger to your employees:
Ask and Observe Your Workers
No matter how hands-on of a business owner you are, there are parts of the operational process that you can be blind to. Only those who are knee-deep in tasks would know precisely what is going on any given workday.
With that said, involving your employees in the job hazard analysis process is imperative. They would, after all, know everything there is to know about operations. Moreover, the workers are the people who would be most affected by the possible changes. You would like to get their say on what works and what doesn't.
More than an interview, it is a good idea to spend several days observing your employees. Take notes on the parts of the process that might pose risks to their safety. When it comes to conducting a job hazard analysis, take your time.
Take the Past into Consideration
Aside from involving your employees, it is just as important to take note of the accidents that happened in the past when in the midst of a job hazard analysis. More often than not, even near misses would show you the dangers your employees are exposed to.
If you have the time, you can schedule a meeting with the employees involved in the accidents. Their stories are invaluable in ensuring that emergencies in the workplace do not happen again.
Rank Your Priorities
After reviewing your accident history, make a detailed list of the tasks that pose the most significant risk on the health and safety of your employees. This list should be your priority when coming up with safety solutions.
Outline the Safety Steps
As with identifying risks, it is just as important to involve the employees when it comes to coming up with safety solutions to the hazards that they are exposed to. Confirm your data with them and explain the steps that you would like to enact in order to ensure their safety.
We understand that a job hazard analysis is complicated. However, you must keep an open mind, especially when it comes to the opinions and input your employees might have to offer. Don't forget that the research you are conducting is for their well-being.
Job Hazard Analysis Samples – For Welding and Construction
There is no one template for conducting a job hazard analysis. However, for industries with instances of injuries, like welding and construction, the document can look something like this:
In creating your job hazard analysis documentation, the first step is breaking down each task into specific actions. Be wary not to make the steps too detailed or too sparse. Just include what is necessary. It is a good idea to take videos or images of the process.
After fleshing out the tasks, identify the risks that come with each step. To make it easier, ask yourself what could go wrong when an employee is trying to accomplish each step. With your list in tow, confirm your observations with your employees. As soon as you have their go signal, list down the steps that you are able to provide in order to reduce the chances of injury.
We at the Safety Services Company understand that it can be daunting to conduct a job hazard analysis alone. With the safety of your employees in mind, you don't want to overlook anything. Thankfully, we can help. Reach out to us today to learn more about job hazard analysis and how we can help make the process less tedious for you and your company.