back to all blog articles
Reopening Alaska: What Businesses Need to Know about Workplace Safety and Preventing the Spread of Covid-19
Best Practices
Compliance
Industry News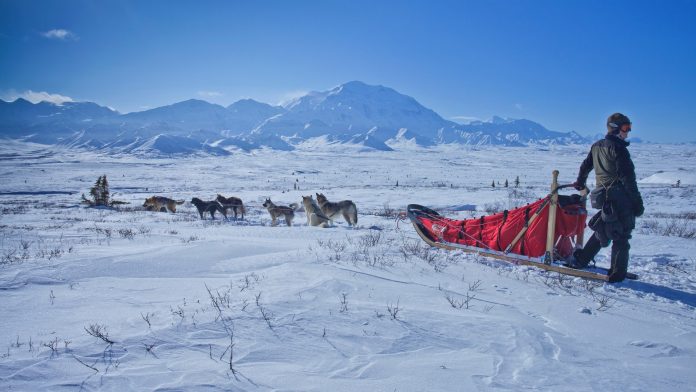 Alaskans are getting ready to re-establish their workplaces in the wake of the COVID-19 pandemic. If you are one of these businesses, you will find that your work life will take on a whole new dimension. Not only will you need to comply with legal mandates, you will need to integrate your operations to support new health and safety initiatives. The following content will give you further insight as to what to expect.
COVID-19 and Its Impact on Alaskan Construction and Industry
Before re-launching your business, it helps to know more about COVID-19 and how the virus impacts specific industries. For anyone working in construction or in the oil and gas field, it is important to keep in mind how the virus can take hold and how best to safeguard employees.
For instance, the virus can linger in the air for as long as three hours and can stay on certain surfaces as long as four days. In the case of copper, the virus can survive up to four days. If it settles on cardboard, it remains from two to four days before it dissipates. The virus can reside on stainless steel as long as three days and can adhere to plastic from three to four days.
However, the easiest way the virus spreads is by the transfer of droplets when someone with the virus sneezes or coughs. Practicing prevention, by taking specific measures, can mean the difference between the further spread of the disease and operational continuity.
Following the Basic Measures for Reopening in Alaska
To combat the spread of COVID-19, basic measures include the following:
Social distancing (sitting or standing at least six feet apart and avoiding face-to-face communication).
Taking measures to clean and disinfect work areas, or surfaces that are frequently touched.
Encouraging employees to stay home who exhibit symptoms (runny nose, fever, sore throat, and headache).
Wearing a face covering when in a public setting or in close contact with others.
Washing the hands and keeping hands away from the face.
Covering the mouth and nose when coughing or sneezing.
Making sure that people with existing health issues, or who are older, are treated with the proper respect with regards to distancing and prevention.
The above guidelines represent the general guidelines supported by Alaskan legislators, which are part of the Reopen Alaska Responsibly Plan announced by Alaskan governor Mike Dunleavy. The other part of this plan details individual initiatives. These initiatives elaborate on hand washing, disinfection, how to distance yourself, and protecting others when you sneeze or cough.
Washing Hands
For instance, washing the hands is of vital importance, as it can keep people even safer than disinfecting alone. When washing the hands, it is important to use soap and water for at least 20 seconds, especially after you sneeze or cough, blow your nose, or have been working in a public venue. If you do not have access to soap and water, use a hand sanitizer that contains at least 60% alcohol. Cover the hands with the sanitizer and rub them together until the sanitizer dries. Alaskans who do not have running water are advised to use household bleach for hand cleaning and disinfection.
Stay in tune with Phase 3 and 4 of the state's plans, or Reopen Alaska Responsibly Plan to keep your workplace compliant and safe.
An EPA App
The Environmental Protection Agency (EPA) features a List N Tool app for smart phone users to find out what disinfectant products the EPA suggests for preventing the corona virus. By inputting an EPA identifier, you can find out a product's main ingredients and therefore effectiveness.
The Safety Services Company works with construction contractors and industrial companies to ensure that they comply with COVID-19 mitigation plans in their state. This means customizing products to ensure that compliance, safety, and training measures are followed and met.
Reviewing Important Compliance Requirements
To stay compliant and safe, make sure you have a basic understanding of the government's expectations. You need to follow core compliance requirements, which includes establishing a workplace safety and mitigation plan. According to the state mandate for Phase 3/4 reopening you need to do the following:
Stand or sit six feet or more away from people with whom you work.
Wash your hands often.
Wipe surfaces and disinfect them frequently.
Wear a mask on the face when you work in close contact with others, or work in a public setting.
Stay home if you are sick or believe you have COVID-19 symptoms.
Get tested if you believe you have contracted the virus.
Respect Alaskans who are more susceptible to getting the virus, such as people with underlying health conditions or people who are 65 years old or older.
This listing has resulted from the protocols established during Phases 1 and 2 of the COVID-19 outbreak.
Workplace Solutions
In Alaska, as in other states, your workplace safety and mitigation plan should be customized to protect your customers and staff and support your state's COVID-19 protocol for business reopening. Therefore, it is important to use a step-by-step plan that follows the rules established by the Centers for Disease Control (CDC).
Safety Services Company can provide a comprehensive Workplace Safety and Mitigation Plan that enables employees to follow a consistent program of prevention and care.
Subjects covered include defining and understanding COVID-19, best practices for hygiene, mitigating risk, and preventing the spread of the virus. Safety bundles for mitigation plans will serve Alaskans well as they acclimate themselves into a safer and more responsive workplace environment.
Learn More about our Covid-19 Workplace Safety & Mitigation Plan