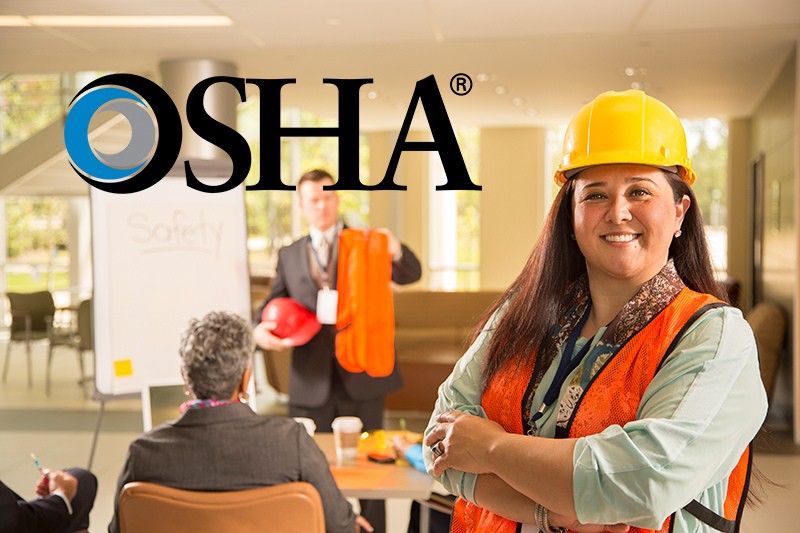 The OSHA Outreach Training Program, commonly referred to as OSHA 10 Training and OSHA 30 Training, provides workers with basic training about some of the most common health and safety hazards on the job.
According to the Occupational Safety and Health Administration, the Outreach Training Program is voluntary. Its purpose is to "promote workplace safety and health and to make workers more knowledgeable about workplace hazards and their rights."
And even though OSHA does not require anyone to complete the OSHA 10-hour or 30-hour Outreach Training courses… some states, municipalities, and private companies have made the classes mandatory for their workers.
For instance, it's very common in the construction industry for employees to go through training.
Benefits of Training
Whether you are required to or not, giving your workers the opportunity to complete their 10-hour or 30-hour OSHA training can be highly beneficial, both for you and them:
It shows that you have made a good-faith effort to improve safety in your workplace, which helps reduce the severity of OSHA fines and penalties.
It gives workers a strong foundation to understand workplace hazards and the importance of safety.
It sets the tone for a positive safety culture among your employees.
It helps reduce the number of accidents and injuries in the workplace.
It's appealing to hiring companies, insurance providers, and other key stakeholders who want to see low incident rates.
OSHA Outreach Training Content
The OSHA Outreach Training Program provides training on the recognition, avoidance, abatement, and prevention of workplace hazards.
There are different versions of OSHA 10 and OSHA 30 for construction, maritime, disaster site, and general industry workers.
Each class also provides overview information regarding OSHA, including workers' rights, employer responsibilities, and how to file a complaint.
And while there are general guidelines and minimum requirements for what each class must include, trainers are allowed to tailor the topics based on the specific needs of their audience.
The OSHA Outreach Training Program is not intended to focus on standards or compliance regulations.
OSHA 10 Training
The 10-hour training program is primarily intended for entry level workers. An example of OSHA 10 curriculum could include:
Introduction to OSHA
Struck and Caught Hazards
Electrical Safety
Fall Protection
Ladder Safety
Excavation Safety
Scaffold Safety
Materials Handling
Crane Safety
Personal Protective Equipment (PPE)
Confined Space Entry
Again, topics can vary based on the industry and the unique hazards of your workplace.
OSHA 30 Training
The 30-hour training program is intended to provide additional information to workers who have been assigned certain safety responsibilities.
An OSHA 30 course might include the same topics from above, plus the following:
Managing Health and Safety
Hearing Conservation
Respiratory Protection
Lead and Crystalline Silica
Asbestos
GHS Hazard Communication
Hand and Power Tools
Heavy Equipment
Forklift Safety
Fire Safety
Welding and Cutting
Concrete and Masonry
Steel Erection
Ergonomics
Administering OSHA 10 and OSHA 30 Training
Only OSHA-authorized trainers can teach the 10 and 30-hour safety programs.
To become an Authorized Outreach Trainer, individuals must meet industry safety experience requirements and complete a training course in the applicable OSHA standards and a trainer course to become authorized. Trainers must attend an update course every 4 years.
Upon completion of an OSHA 10 or OSHA 30 course, students receive a wallet card proving completion of the course and knowledge of critical workplace safety topics.
This can be especially helpful for contractors who may be asked by the host company to show their training credentials.
Outsourcing Your Training
Effective, ongoing safety training should be a priority for all businesses. At Safety Services Company, our training solutions are both flexible and scalable to meet the needs of our customers. The OSHA 10 and OSHA 30 programs are designed to meet or exceed state and federal (OSHA) guidelines.
Call us today to schedule OSHA 10 or OSHA 30 training at your facility, or schedule a FREE consultation with one of our safety advisors using the form on this page.