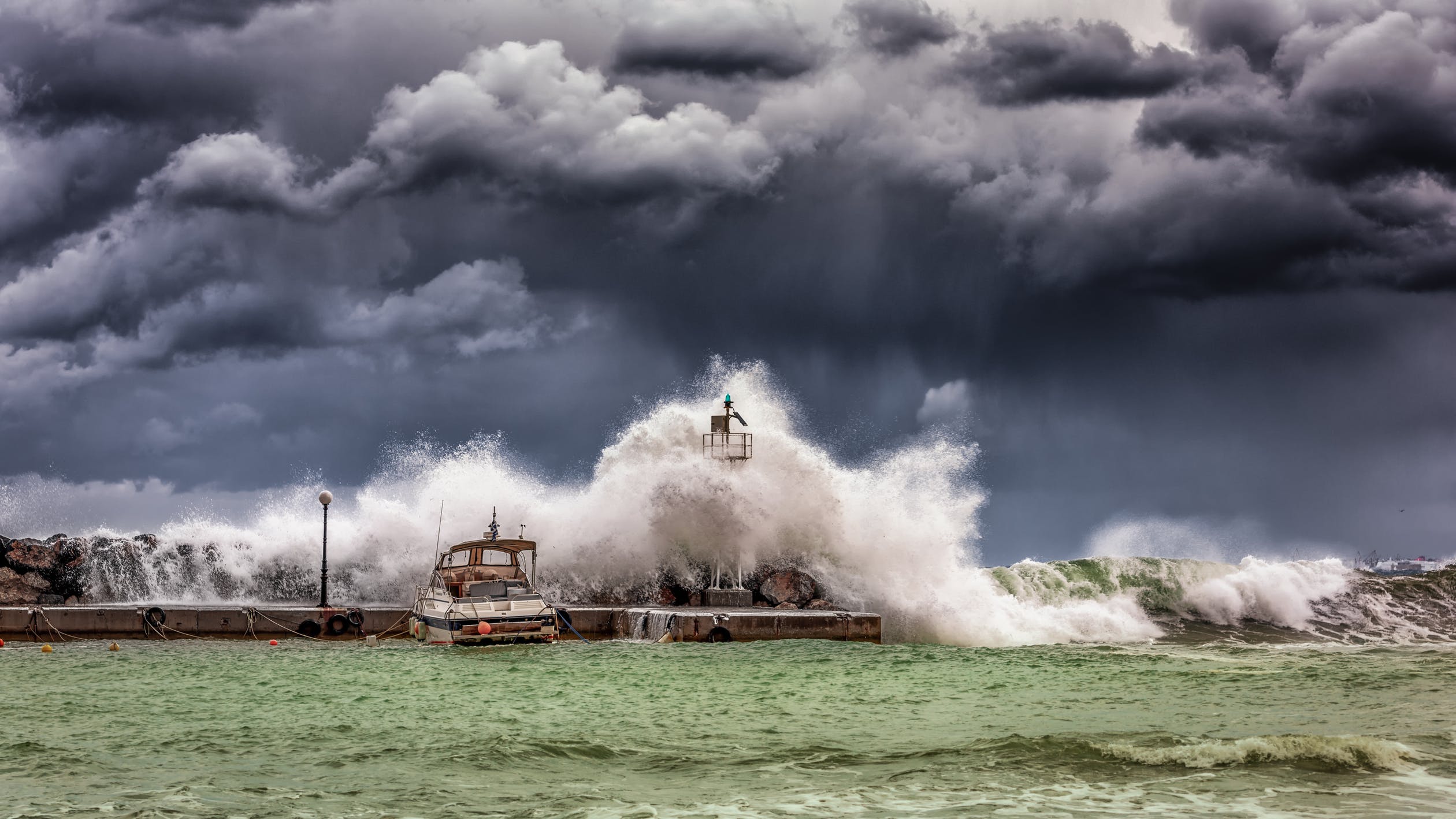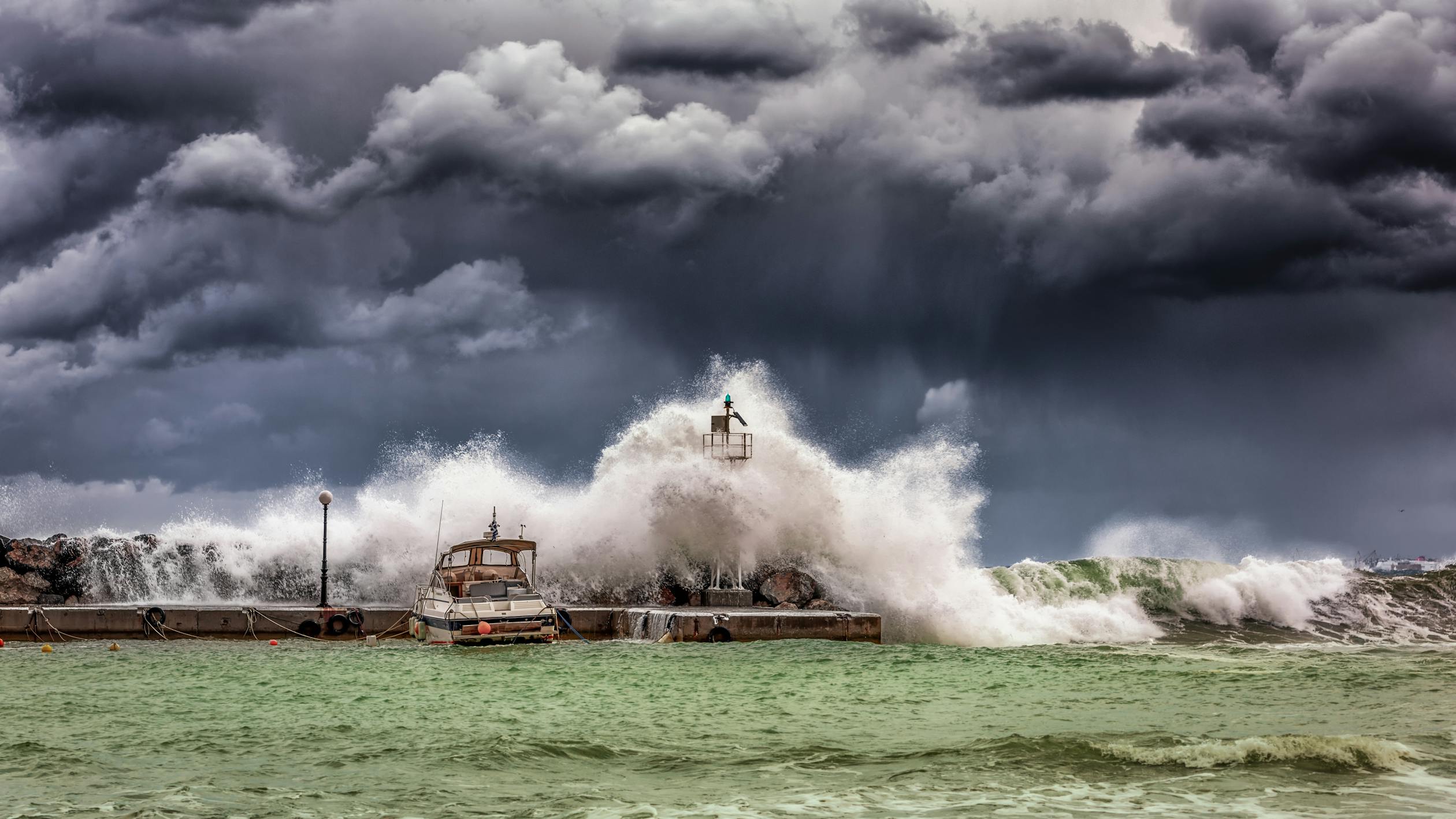 Preparing for Hurricane Season: Your Essential Guide
With the onset of the hurricane season, which for the Atlantic Basin extends from June 1st to November 20th, it's critical that individuals and employers alike fully prepare for any adverse weather situations they may be exposed to. But what do you need to know to protect yourself, your family and/or your business? Is there a list of essentials that can help you weather a storm and what should you be considering in terms of hurricane, storm or flood insurance? In this article we break everything down for our customers, so they have the tools and the opportunity to safely prepare for the hurricane season.
What Should You Do if Your Area will be Directly Impacted by a Hurricane?
If evacuation is not mandatory and you plan to remain in your home with family, preparation is key to weathering the storm.
Essential items to stock include but are not limited to the following:
1. Water: One gallon per person per day for 3-7 days stored in non-breakable or decomposable containers.
2. Food: Maintain a 3-7 day supply of the following types of foods:
Canned meats, fruits and vegetables
Food for infants and toddlers such as formula and powdered milk
High energy foods such as protein bars, other types of granola bars etc.
Staples such as salt and sugar
3. First Aid Kit: Ensure that your First Aid Kit is stocked with a minimum of the following:
Adhesive bandages, various sizes
Bandage strips and "butterfly" bandages in assorted sizes
Elastic wrap bandages
Eye shield or pads
Large triangular bandages
5″ x 9″ sterile dressing
Conforming roller gauze bandages
Sterile gauze pads in assorted sizes
Roll 3″ cohesive bandage.
Germicidal hand wipes, antiseptic wipes and hand sanitizer
Large medical grade non-latex gloves.
Adhesive tape, 2″ width
Anti-bacterial ointment
Instant cold/hot packs
Scissors
Tweezers
CPR breathing barrier, such as a face shield
Super glue
Rubber tourniquet
Aluminum finger splint
Cotton balls and cotton-tipped swabs
Duct tape
Petroleum jelly or other lubricant
Plastic bags, assorted sizes
Safety pins in assorted sizes
Eyewash solution
Thermometer
Sterile saline for irrigation, flushing
Syringe, medicine cup or spoon
First-aid manual
Hydrogen peroxide
NOTE: Most First Aid kits can be purchased with the majority of these items.
4. Prescription and Non-Prescription Drugs:
Aloe Vera gel
Calamine lotion
Anti-diarrhea medication
Laxative
Antacids
Antihistamines
Hydrocortisone cream
Cough and cold medications
Personal medications that do not need refrigeration
Auto-injector of epinephrine, if prescribed by your doctor
Pain relievers (Tylenol etc.)
Inhalers
Prescription drugs
Denture and contact lens needs
Insulin
5. Tools and Supplies: Essential tools should be kept in a kit that can be easily moved as required.
Emergency preparedness manual
Plastic or paper cups, plates, and utensils and containers
Plastic garbage bags, ties
Battery-operated radio and extra batteries
Flashlight and extra batteries
Non-electric can opener, utility knife
Fire extinguisher
Pliers
Tape
Lighter or matches in a waterproof container
Aluminum foil
Paper, pencil
Needles, thread
Shut-off wrench, to turn off household gas and water
Whistle or horn
Plastic sheeting
6. Sanitary Items, Essential Bedding and Clothing: Pack these items in a bag in case evacuation is required on short notice.
Toilet paper, towelettes
Soap, liquid detergent
Feminine supplies
Diapers and bottles
Personal hygiene items
Plastic buckets with tight lid (for personal sanitation if required)
Disinfectant
Household chlorine bleach
Sturdy shoes/rain or work boots
Rain gear
Blankets or sleeping bags
Hat and/or sunglasses/gloves, prescription glasses
7. Important Documents and Items: These items should be kept together, preferably in plastic Ziploc bags or water-tight containers
Cash/change
List of shelters including pet-friendly options
Deed and documentation for House and Vehicles
Wills
Passports
Birth, Marriage and Deaths Certificates
Social Security documents
Driver's License and Personal Identification Card
House Insurance and Life Insurance Policies
Important contracts
Immunizations records
Credit Card Documents
Any other important documents
Inventory of household items with photos
Photos or mementos
8. Entertainment
Books or Board games and other games that do not require batteries or electricity
Key Considerations
Keep a list of Emergency phone numbers, including contact information for your doctor and veterinarian, local emergency services, emergency road service providers and the poison help line (800-222-1222).
Consider trimming any overgrown trees and clear drains at the start of the hurricane season to prevent any damage or clogging during a storm.
Consider taping windows before an impending storm with duct tape in an 'X' shape to prevent their shattering if they break.
Purchase sand bags where possible and know how to use them.
Remove any furniture, loose items, items attached on the roof that can become projectiles.
How Should Pets be Handled During a Hurricane?
Planning for pets must be a key part of any preparation for an impending hurricane. Where evacuation is mandated, determine which shelters, hotels or boarding facilities (veterinary clinics) are available so pets can be accommodated. Some further considerations include:
Purchase food and litter (if required) and set aside enough bottled water to be used specifically for pet needs.
Set aside carriers and ensure that each pet has its own carrier in an easily reachable location
Leashes and collars should be purchased, particularly identification collars
Consider having pets microchipped
Pets should be up to date on vaccinations
Keep a current photo of your pet(s)
Do You Have Insurance and How Will it Protect You?
There are many different types and the level of coverage provided depends on the type of policy purchased. Therefore, when choosing flood insurance once should consider the following:
Flood insurance is added to a regular homeowner's policy
The policy should cover the cost to rebuild your entire home
A hurricane deductible may need to be paid based on a percentage of the value of your home. Take a note of the deductible as there may be a 'special rate' and a higher deductible applied
Hurricane insurance is different from flood insurance, but a hurricane policy will cover water and wind damage provided that it was caused by the hurricane
Homeowners should be aware of 'anti-concurrent' clauses in their policies- This means that if a home is subject to a wind storm (for which they are covered) and then a flood (which they are not), the claim can be denied, even if the wind is what caused damage to the house
Hurricane insurance is specific to the house and does not apply to vehicles but may include food spoilage if it is considered in the policy
Determine if the insurance policy you are covered under will cover your home for the type of water damage it may experience. For example, if the policy covers flood, but not overflow/discharge or sewer/water backup, then the claim may be denied
Renter's insurance may cover the cost of evacuation, including hotel, airfare and gas
Insurance companies may suspend the issuance of new policies during and after a storm is due to hit a particular area, so do not wait until a storm is on its way to apply for it!
Where Can You Get Recovery Assistance?
In the aftermath of a hurricane, individuals may find it difficult to recover from its impacts. The Federal Emergency Management Agency (FEMA) can provide relief efforts to help rescue and recover persons, but when the immediate dangers from a storm have subsided, financial relief may be necessary.
Recovery Assistance is provided by visiting FEMA's Individual Disaster Assistance page or calling FEMA at 1-800-621-3362 in order to receive financial assistance in the form of tax relief or loans. You may also qualify for D-SNAP, the disaster supplemental nutrition assistance program that can provide families with a debit-type card with one month's worth benefits to be used for grocery supplies.
To see how we can solve your company's safety preparedness needs, check out our products and services here or call us at (866) 329-5407 today.