back to all blog articles
OSHA Top 10 Series: Fall Protection Applications and Innovative Technology
Safety Culture
Safety Training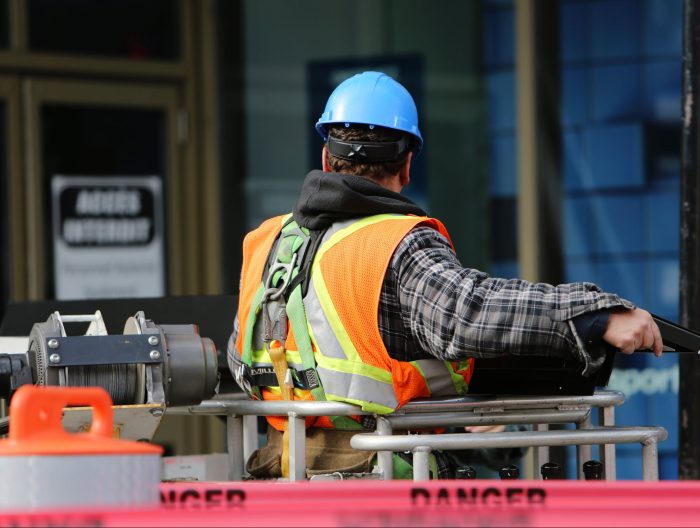 OSHA Top 10 Series: Fall Protection Applications and Innovative Technology
As part of our continued focus on OSHA's Top Ten most frequently cited violations to its standards, in this article we will focus specifically on Fall Protection as it is the number one most commonly cited standard for 2018. The number of citations against this standard exceed 6,000, with industries such as construction and manufacturing identified as top offenders. Considered one of Construction's 'Fatal Four', falls from height accounted for 381 out of 971 deaths in 2017 in the construction sector, and was the leading cause of construction worker deaths. Additionally, according to the National Safety Council, falls amount to roughly $70 billion in both workplace compensation and medical costs in the United States.
Fall Protection is not something that should be taken lightly by any company because the consequences of a breach in policy can result in death or serious injury to workers engaging in work at heights. Therefore, today we will be looking at how Fall Protection has evolved over the years, as well as new and emerging trends in the Fall Protection industry.
Evolution of Fall Protection
Fall Protection, like most types of workplace safety, has evolved significantly since the early 1900s where fall protection was unregulated. The Occupational Safety and Health Act came into force in 1970, but prior to this Work at Height was carried out without any type of Fall Protection in place. Iconic pictures of workers posing on I-beams while working on major buildings such as the Chrysler Tower depict the utter lack of workplace safety that existed during this time. After the enactment of the OSH Act however, workplace safety began to evolve in response to costly litigation and an increasing awareness of the dangers to workers from unmitigated hazards that could cause serious injury or death.
Hierarchy of Fall Protection
Fall Protection encompasses all categories that define controls used to prevent injuries resulting from a fall. Fall elimination, fall prevention, fall arrest, and administrative controls are systems used in order to prevent falls from height. The hierarchy of Fall Protection that should generally be followed in order to prevent a fall states that:
Falling Hazards Should Be Eliminated, for example through engineering controls that remove the fall hazard altogether.
Passive Fall Protection Systems such as guardrails or covers can be employed to prevent a fall from occurring.
Fall Restraint Systems secure workers in order to avoid the interaction of the worker and the fall hazard.
Fall Arrest Systems can be used to stop a worker's fall.
OSHA Regulations
Employers must understand any areas that pose a risk to workers, including overhead platforms or areas that may have unguarded holes in walking, working surfaces. Under OSHA 1926.502, employers have a duty to provide and install all fall protection systems that are required as per section 1926.501 and required by that subpart of the OSH Act.
Section 1926.502 outlines various types of fall protection systems, which include the following:
Safety Nets
Personal Fall Arrest Systems
Positioning Device Systems
Warning Line Systems
Controlled Access Zones
Safety Monitoring Systems
Covers
Special consideration should also be given to work carried out above dangerous equipment or work taking place over water. OSHA's standard for fall protection stipulates that it is required for any work carried out at elevations over 4 feet under its General Industry standard, and at 6 feet under its Construction standard.
Emerging Technologies
There are a number of new and developing technologies emerging on the market that aim to prevent injuries due to a fall from height, in addition to the wide range of conventional fall protection methods:
Using Virtual Reality Apps to Train Employees: To train employees on the risks of working in construction environments with falling hazards, the American Society of Safety Professionals has developed an app complying with ANSI/ASSP Z359 standards that prompts users to identify common fall hazards. The app, which aims to reduce fall injuries, gives employers the opportunity to train employees without the risk of placing them in hazardous situation, while also acknowledging that "hands-on" experience may be more beneficial to conventional classroom training methods.
Alerting Systems For Remote Work: Companies may choose to employ a tool that can be used by employees after they have experienced a fall to call for assistance. In large construction sites, it is sometimes difficult to monitor all employees, but in an emergency time is of the essence and prompt help can reduce serious injury or death. Alerting systems work by having the fallen employee press a button to alert the system that they need help. Some technologies marketed are even capable of providing information on whether the employee has fallen and how severe the fall has been.
Enhanced Fall Protection For Post-Fall Scenarios: Some companies are improving the existing designs of their Fall Protection PPE by adding components to decrease worker injury and death in a post-fall situation. Workers using personal fall arrest systems have a limited time for post fall recover before permanent damage is experienced. To increase the time between initial fall and rescue, companies are now incorporating tools such as relief handles to relieve pressure inflicted on femoral arteries that pose a serious risk to fallen workers suspended in fall protection PPE systems.
Subpart M
There are several companies that offer the products identified above. However, when research to determine the best solution for your business and your employees, it is always important to understand the requirements under OSHA Subpart M- Fall Protection, to ensure that any Fall Protection first meets and if possible exceeds the regulations and is in full compliance with OSHA. Employers seeking to understand more about Fall Protection should become familiar with Subpart M in order to protect their employees from fall hazards. Any tools, equipment or controls implemented to prevent falls should also be compliant with applicable standards and regulations for Fall Protection.
Subpart M details not only the Scope and application of the standard, but also provides information on the duty of employers, fall protection systems and criteria and training requirements for employees. OSHA also provides resources to employers seeking to comply with the Fall Protection standard on its website. These resources can be used to provide training on fall prevention specifically targeting construction industry workers.
American National Standards Institute
Additionally, the American National Standards Institute (ANSI) has recently revised Z.359.1- American National Standard Safety Requirements for Personal Fall Arrest Systems, Subsystems and components in 2016. Both of these standards provide critical information to educated employers and workers alike on Fall Protection systems required in the workplace.
To learn how we can solve your company's fall protection needs, check out our products and services here or call us at (866) 329-5407 today.