OSHA Safety
Author

Stephanie McCauley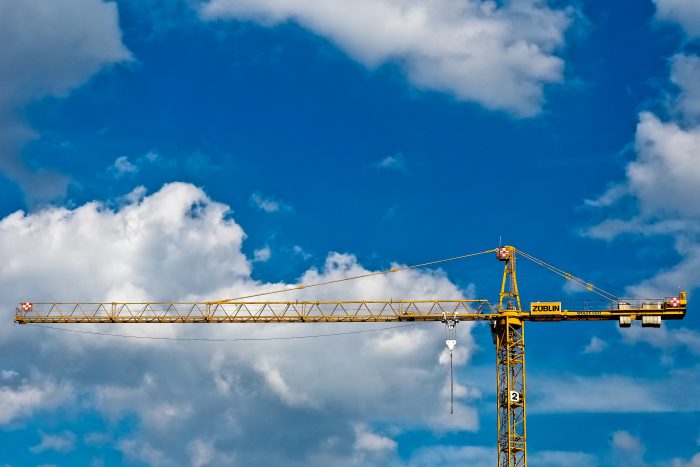 OSHA Safety & Compliance
Welcome to Safe Friday, this week we're going to cover the ins and outs of OSHA safety and compliance. Whether you're an experienced professional, or new on the job, today we're going to offer something for everyone!
OSHA Inspections
Workplace inspections and investigations are conducted by OSHA compliance safety and health officers trained in safety and industrial hygiene.
Inspections are conducted without advance notice. There are circumstances when OSHA may give less than 24 hours' notice to the employer. Employers who receive advance notice of an inspection must inform their employees' representative, or arrange for OSHA to do so.
What does the inspection process involve? The OSHA compliance officer arrives, displays credentials and meets with the company representative. Employers should always ask to see the credentials and verify by calling the nearest OSHA office. Compliance officers will not collect a penalty at the inspection or promote the sale of a product or service.
Opening
The compliance officer will explain how the business was selected, and the scope of the inspection. If an OSHA funded consultation visit is in progress, or if the facility is pursuing or received an inspection exemption through a consultation program, the inspection may be limited or stopped.
The officer will explain the applicable standards and how to get a copy of the correct safety and health standards. The officer will ask the employer to select a representative to accompany him during the inspection.
Walkthrough
The officer and escort will proceed through the site, to inspect the work areas. The officer will determine the route and duration of the inspection. While talking with employees, the compliance officer will make every effort to minimize any work interruptions. The officer will observe safety and health conditions, and practices, consult with employees privately, and if necessary take photos, videotapes and instrument readings, examine records, collects air samples, measures noise levels, surveys existing engineering controls and monitor employee exposure to toxic fumes, gases, and dusts.
OSHA places special importance on posting and recordkeeping requirements. The compliance officer will inspect records of deaths, injuries and illnesses that the company is required to keep. He or she will check to see that a copy of the totals from the last page of OSHA Form Number 300 are posted as required and that the OSHA workplace poster (OSHA 3165), which explains employees' safety and health rights, is prominently displayed. Under OSHA's Hazard Communication Standard, employers must have a written, comprehensive, communication program that includes provisions for container labeling, safety data sheets, and an employee training programs. The program must contain a list of the hazardous chemicals in each work area, and the means the employer uses to inform employees of the hazards associated with these chemicals.
During the inspection, the compliance officer will point out any unsafe working conditions. At the same time, the officer will discuss possible corrective actions if the employer so desires. When the employer corrects an apparent violation on the spot, the compliance officer records such corrections, to help in judging the employer's good faith in compliance. OSHA may reduce the penalties for some types of violations, if they are corrected immediately.
Closing
At the end of the inspection, the compliance officer will conduct a closing conference with the employer, employees and/or the employees' representative. The compliance officer will give the employer and all other parties involved, a copy of Employer Rights and Responsibilities Following an OSHA Inspection (OSHA 3000), for their review and discussion.
Daily Inspections for OSHA Safety
 A daily inspection checklist is a useful tool in helping to identify OSHA safety hazards in your workplace. Your self-inspection checklists should address the most common hazards found in your workplace and cover issues that need to be addressed to prevent accidents and decrease costs resulting from occupational injuries, illnesses, fatalities, equipment failures, job coordination errors and maintenance oversight.
Required Daily Inspections – Many types of equipment, systems and areas are required by federal regulations to be inspected daily, and record kept of such inspections. Other items and areas are required by regulation to be inspected before each use.
It's essential for workplace safety and for the efficient job operation, that a competent person perform inspections daily to assess the hazards that exist. In addition, your daily inspection sheet should provide documentation proving that the company is doing its part to ensure a safe worksite. 
Regardless of your level of competence, no one can remember everything. An inspection checklist will help you remember important safety issues, and verify information essential for performing your job such as:
Equipment safety requirements
Hazard assessments, have workplace conditions changed presenting new hazards?
Routine and periodic scheduled maintenance
Required permits such as confined space entry, welding – hot work or DOT permits
Material handling schedules, stacking schedules, overhead hoisting and material deliveries
Emergency evacuation plans
Movement, testing, and positioning of fall protection systems
Personal protective equipment testing
As helpful a tool as an inspection checklist can be, it doesn't do any good if it's left unused in your office or locker. Unfortunately, the same types of accidents that could be addressed using a checklist continue to cause fatalities and injuries in the workplace. The most important aspect of reviewing your daily inspection checklist is that it will help prevent these common accidents in your job.
Construction & OSHA Safety 
 As we all know, construction sites are constantly changing and can pose many hazards for employees. If the project is up to speed, you can find workers from several different trades in the same general vicinity and within close proximity of others. Considering the fact that 20% of all worksite fatalities occur in construction, so the extra time it takes to work safely is well worth the effort.
You need to minimize the risk of accidents by making sure you have all the special tools, equipment and personal protective equipment needed to work safely. Always know what type of work is going on around you, and recognize how your work might affect others. Make any arrangements and adjustments you can to protect yourself and others. Attention to detail is the key to a safe work environment.
Everyone needs to:
Inspect all equipment before using it
Make sure all power tools, compressors, generators, heavy equipment, and scaffolds/ladders are in safe working condition and are being used properly
Operators can only use equipment they are trained and certified on
Make sure that you have and know how to use all the PPE you need, and make sure it's in good condition
Working on scaffolds or ladders:
Check your fall protection gear
Make sure all guardrails are in place and secure
Use only hook-on ladders or scaffolds with integrated ladders
Inspect all platforms, planking and walkways
Make sure all working decks are fully planked with approved scaffold-grade materials
Make sure all scaffolds are properly erected, dismantled, moved, or altered
Make sure all scaffolds have fall protection guardrails on all open sides or edges
Use all aerial lifting equipment properly
When working in or around excavations:
All necessary permits have been obtained
If underground utilities are being roughed in, make sure shoring is in place
All trenches are benched and sloped as required
All access and egress paths are accessible and properly placed
All daily inspections have been done
There is no water in the excavation or that conditions haven't changed
If temporary utilities, especially electrical, are being used:
GFCIs are installed on circuits and temporary wiring meets all requirements
All extension cords and the cords on power tools are in good condition
Potable water supplies are readily available and clearly marked
Sanitary accommodations are available and maintained
These items are only a few of the hazards that you can encounter. Everyone at this site is responsible for creating a safe work environment. Do your part and work safely, not only to protect yourself, but those around you.
OSHA's Top Ten Violations
Statistics published by the Department of Labor report that there are around 93 million workers in more than 6 million workplaces in America. During a typical year in the United States, more than 4,500 workers are killed on the job, and approximately 3 million are injured, and many others die from work related illnesses. Aside from all the human suffering, workplace injuries cost the U. S. economy billions of dollars each year.
The following are the 10 most frequently cited OSHA violations:
Fall Protection 1926.501: Failures to implement fall protection systems for workers who are working from heights or in areas where the hazard of falls to a lower level is present
Hazard Communication 1910.1200: Often involving a proper training and education program, labeling, and poor SDS, or lack of them altogether
Scaffolding 1926.451: Improper scaffolding construction, lack of protection systems for falls of workers of equipment to lower levels, and inaccessible or obstructed surfaces. Also using scaffolding as a ladder
Respiratory Protection 1910.134: Poor processes involving selecting the right respirator, lack of written usage program, and poor use and testing procedures
Lockout/Tagout 1910.147: Inadequate training programs on lockout/tagout procedures, poor methods of controlling energy sources, and improper labeling/signage
Powered Industrial Trucks 1910.178: Common citations involved inadequate inspection and maintenance programs, and improper employee training
Ladders 1926.105: Improper use of the top step, failure to select the appropriate ladder for a given task, damaged equipment, and loads exceeding weight capacities
Machine Guarding 1910.212: Missing or damaged guards, improper anchoring, and exposure to moving parts at points of operation
Electrical – Wiring 1910.305: Using temporary wiring systems as permanent fixtures, improper use of extension cords, and unsuitable wiring equipment (cords/boxes/cables)
Electrical – General 1910.303: Failures to properly guard shock and electrocution hazards from exposure
Complying with OSHA safety standards is the law; however, compliance with these standards alone won't prevent all injuries and illnesses. In fact, OSHA safety standards define the minimum acceptable levels of protection. In order to prevent injuries and illnesses in the workplace, companies are responsible for providing the necessary training so workers know what the safety requirements are and how to recognize and avoid hazards. It's also the employee's responsibility to learn the safety requirements and put their training to use on a daily basis. Keep this information in mind and do your part to keep your workplace safe.
➩We have complete OSHA safety and compliance solutions for all your needs. Call (877) 640-6571 today to speak with one of our highly skilled safety experts.
Please join us next Friday for more OSHA safety and compliance tips!
Next Post: Process Safety Management
Previous Post: PPE for Industrial Safety