Spotting Safety: Forklift Counterweighting
Author

Delete/Deactivated User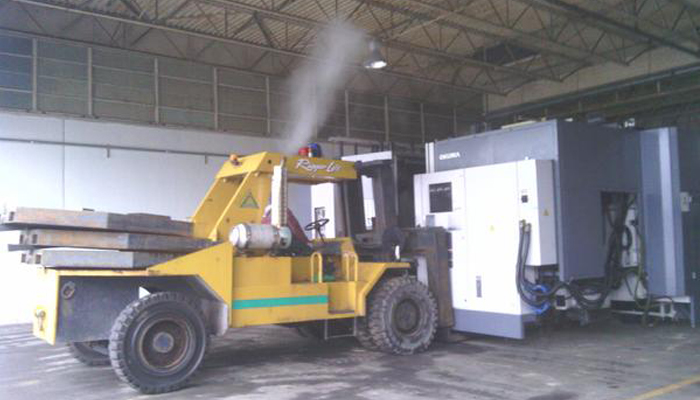 We can see the significant load is so large that the center of gravity is so far away from the forklift.
Because the load is too much for this forklift the operator has compensated by adding extra weights to the back of the forklift, offsetting them to counterbalance the load and move the truck's center of gravity backward.
But the extra weights are unsecured, creating a precarious situation if the truck has to go up or down hill, the load has to be lifted, or something fails on the truck. In that case, the extra weights jutting out from the back of the forklift could come crashing down, striking everything and everyone in their path.
Lifting a load that requires such extreme counterweighting measures also means the load may exceed the limits the forklift is built to handle.
OSHA requires forklifts to not be overloaded, and every operator knows the stated capacity and does not exceed it – 1910.178(o)(2).
Also, additional counterweighting of fork trucks needs the truck manufacturer's approval – 1910.178(g)(6).
So, not only is this operator breaking regulations, he is compromising the safety of himself and his co-workers. Never perform an operation like the one shown in the photo.
All Spotting Safety Articles:
Next Post: Safety Training for Non-English Employers
Previous Post: Employer Responsible For Determining Qualified Rigger Status