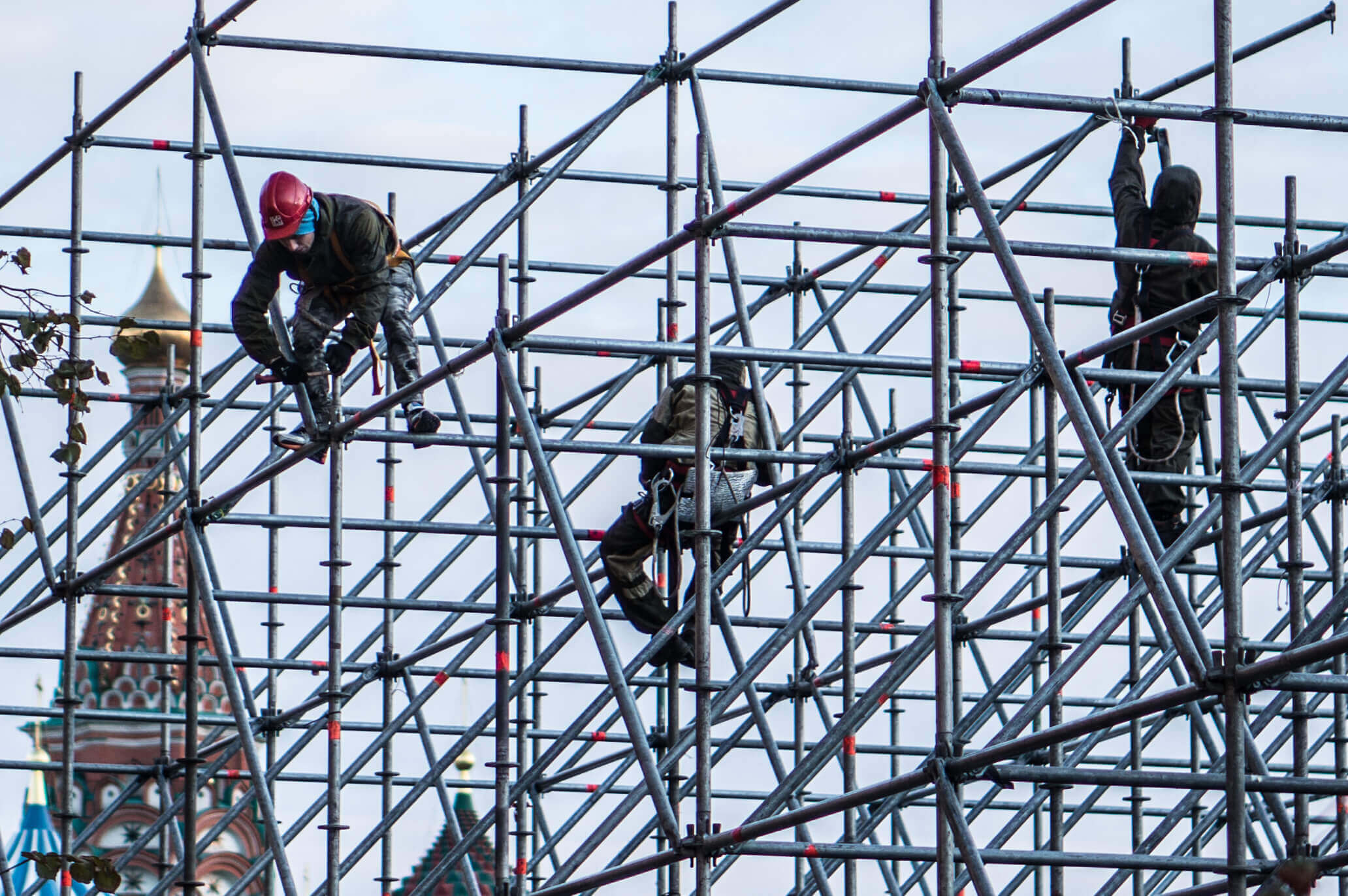 OSHA reports that falls from heights are the most common occupational injury, and companies violating fall protection safety regulations are the most frequent source of citations. This is why having OSHA safety manuals covering fall protection regulations are critical for all businesses.
Falls can occur from ladders, scaffolds, elevating devices, or into excavations. Regardless of the cause, or the height of the fall, between 150 and 200 workers are killed and more than 100,000 are injured because of falls each year.
An insurance industry estimates that falls account for 25.6 percent of direct injuries costs amounting to more than $13.67 billion annually, and workers' compensation and medical costs associated with fall accidents are approximately $70 billion per year.
Regulations to protect your company and employees
To deal with the myriad of issues that contribute to fall incidents, OSHA has created a number of regulations to cover both the human and equipment-related issues to protect workers from fall hazards. These regulations deal with proper use and installation of OSHA safety training kits, supervision, safe work procedures, maintenance and more. These regulations include:
1910.23 Guarding floor and wall openings and holes
1926.500 Fall Protection Requirements in Construction Workplace
1926.501 Duty to Provide Fall Protection
1926.502 Fall Protection Systems Criteria and Practices
Specific sub-parts of these regulations cover the different types of fall equipment and fall protection tools:
Permanent guard rail and portable guardrail systems
Safety netting and safety net systems
Personal fall arrest systems
Training Requirements
OSHA regulation 1926.503 Fall Protection Training Program, defines the training requirements a company must provide to protect employees from fall hazards. The training program must teach employees how to recognize the hazards of falling and train them in the safe work practices to minimize these hazards.
The employer is required train each employee in the following areas:
Fall hazards in the work area
Procedures for erecting, maintaining, disassembling, and inspecting the fall protection systems
Use and operation of guardrail systems, personal fall arrest systems, safety net systems, warning line systems, safety monitoring systems, controlled access zones, and any other fall protection that employees will use
The OSHA fall protection regulation also requires employee retraining when:
The employer believes that an employee does not have the necessary understanding and skill of fall protection use,
There are changes in the workplace that make previous training obsolete;
There are changes in the types of fall protection systems or equipment being used;
An employee's knowledge or use of fall protection systems or equipment indicates they have not retained the required level of understanding or skill.
Given the number of OSHA safety training requirements and regulations governing fall protection, and the wide variety of fall protection systems and devices, providing training for employees seems like an almost insurmountable task.
The time and resources it would take to create a comprehensive training plan is almost as cost prohibitive as hiring a third party training provider. Fortunately, there is an easier way.
There is a Better Solution
As North America's largest supplier of safety training materials, we here at Safety Services Company are able to offer safety compliance solutions and products that will not break the bank.
Our "Do-It-Yourself" Fall Protection Kit is an innovative kit that features an Interactive Training Program, Student's Handbook, Instructor's Handbook, OSHA Regulations, Student Tests, Training Logs, Fall Protection Checklist, Certificates, Wallet Cards and More.
OSHA Fall Protection Training Kit Contents
Topics addressed in the kit include:
| | |
| --- | --- |
| | OSHA requirements |
| | Accident Prevention |
| | Fall hazard analysis |
| | Definitions |
| | Training requirements |
| | Fall protection systems |
| | Personal fall arrest systems |
| | Employee responsibilities |
| | Warning lines |
When you purchase our Fall Protection safety training kit you will have everything you need to allow a knowledgeable employee to present fall protection training quickly and easily, and have the assurance that your employee safety training is OSHA compliant.
To protect your employees and your business, contact us today at 888-461-5023 for more fall protection training information.
Construction
Manufacturing
Oil and Gas