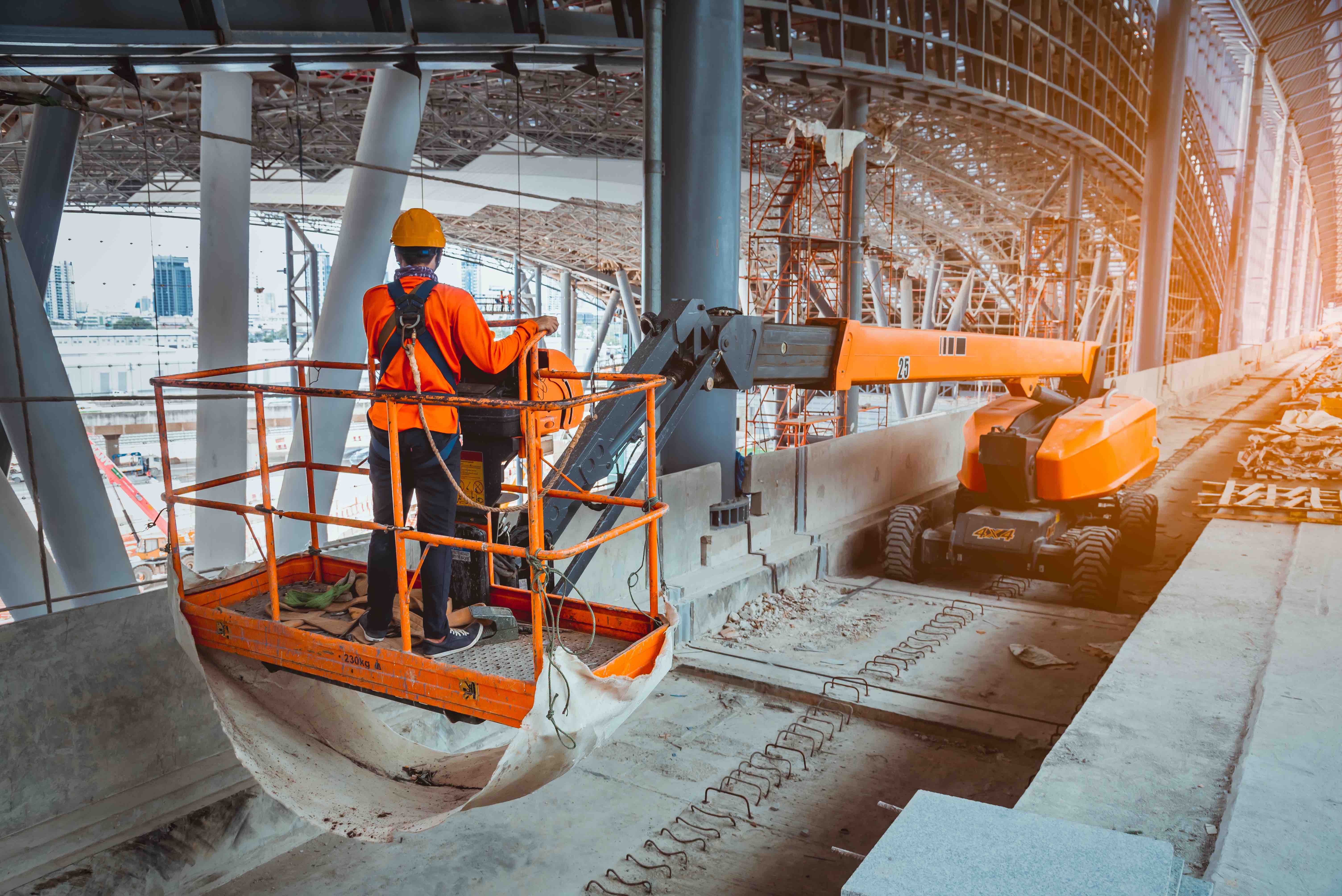 Almost 250,000 crane and industry workers, and non-construction working people are at risk every year of suffering serious injury or death in aerial lift accidents. An annual study done by the Liberty Mutual Research Institute for Safety in 2010, showed that the direct impact or cost to employers from injuries in 2008 was $53.42 billion. Furthermore, the study was able to conclude that accidents at the workplace were estimated to cost employers an additional $80 to $200 billion each year. To reduce injury and death OSHA has created a strict policy dealing with aerial lifts.
This OSHA policy requires putting into place standard emergency procedures, training for usage, maintaining lifts properly, providing employees the proper personal protection equipment and more. These OSHA safety manuals and policies have been proven to help reduce the likelihood of injury and save employers billions. THE ONE STOP SOLUTION
If you are reading this page, you are no doubt already aware of some of the hazards that can be associated with aerial lifts and the long list of safety regulations your company must abide by. Abiding by these regulations can be a long process requiring you either create a safety training program yourself or to use expensive safety consultants.
There is a better solution.
Here at Safety Services Company we have created a "Do-It-Yourself" safety training kit that helps you by being very easy to administer and fulfilling all your OSHA requirements. This Aerial Lift safety training kit features an Interactive Training Program, Student's Handbook, Instructor's Handbook, OSHA Regulations, Student Tests, Training Logs, Fall Protection Checklist, Certificates, Wallet Cards and More.
Topics addressed:
OSHA requirements
Manuals
Safety decals and information
PPE
Inspections
Start-up
Operation
Hazards
Maneuvering
Maintenance
And much more
Our $499.99 Aerial Lift safety kit is a simple three-step solution that brings all your employees into compliance.
Classroom/online training – The first step of our safety program is an electronic training session. With this, employees easily use an electronic training program at a computer and then take an automatically graded test.
Field training – The second part of training is in the field where your appointed trainer shows the trainee how to apply in the field some of the things they learned in the classroom session.
Evaluation – The third step to the training session is evaluation where the trainer either evaluates the trainee and signs off on certification or goes back and revisits topics that need more work. All certification using the Aerial & Scissor Lift training program meets OSHA safety requirements. It also provides instruction on how to craft your aerial lifts written policy. If you are not comfortable writing your own policy we can easily help you with that for an nominal fee. If you have any questions just give us a call at 888-461-5023. We are here to help!
REQUIREMENTS OF AERIAL LIFTS
Both OSHA and the American National Standards Institute (ANSI) have a series of rules in place that are designed to protect employees using aerial lifts. ANSI requires that all aerial lifts are inspected before use. Inspections are also required to make sure all controls operate properly, and that the equipment is free of any defects. American National Standards Institute also specifies that:
Equipment only be moved/adjusted when the aerial lift is in the retracted/grounded position
Brakes must always be set to lock the equipment into place when workers are lifted
Workers are to stay within the confines of the lift at all times during operation
They must wear the proper fall protection equipment.
While the ANSI regulations are only recommendations on safety measures to take, OSHA has requirements that all employers using aerial lifts must follow.
These regulations are CFR's 1926.453, 1926.454, 1926.451, 1926.452, and 1926.454.
These OSHA safety requirements for aerial lifts include securing the boom or ladder in the stored position when the vehicle is in motion. Also employees must have a body harness and/or lanyard attached to the bucket or boom, and must always obey weight limits of the boom lift and bucket posted by the manufacturer. OSHA safety requirements also states that a qualified person trains all users.
The training must include:
Any electrical, fall, and falling-object hazards
How to operate the lift correctly
Manufacturer requirements
Personal Protection Equipment
Positioning
Fall Protection
Our Aerial Lift training program makes sure that your company is currently compliant, and will remain that way in the future.
Don't wait to make sure your employees, capital assets, and your business are protected. Effective safety training and certification with detailed safety manuals keeps your employees qualified and safe. Contact us today at 888-461-5023 for more information about Aerial and Boom Lift training.
Construction
Manufacturing
Oil and Gas