Supplier Vetting & Compliance
Author

Stephanie McCauley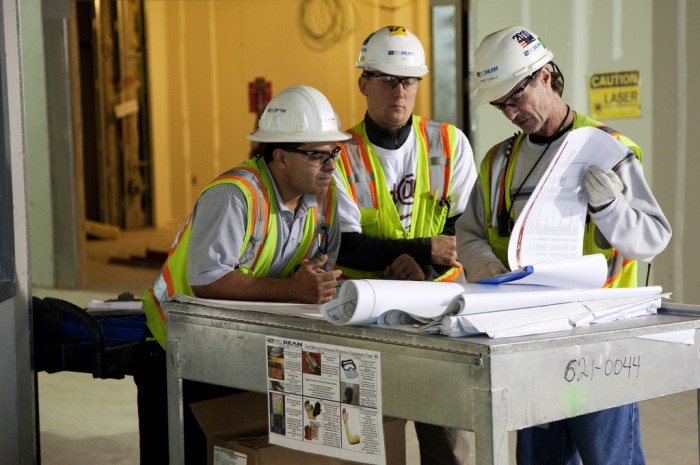 Owner-Client Supplier Vetting
Welcome to Safe Friday, this week we're going continue to cover the ins and outs of owner-client supplier vetting. Whether you're an experienced professional, or new on the job, today we're going to offer something for everyone! To help get stay ahead of the curve, below we're going to cover everything you need to know about supplier vetting.
If your company wants to work with owner-clients who use these programs, you must consider obtaining prequalification compliance. 
Supplier Prequalification Firms
Achilles®
Avetta®/PICS®
BROWZ®
ComplyWorks®
ConstructSecure®
Gold Shovel®
HASC®
ISNetworld®
NCMS®
PEC Premier®
Textura®
Unimin®
Veriforce®
Supplier Vetting Benefits
Standardized method way to meet owner client requirements

Improve internal safety
Safety programs are audited by skilled safety professionals
Data tracking
Ability to track individual qualifications and training
Marketing and enhanced exposure to owner clients
Necessary Documentation
The documentation may differ based on your owner-client's requirements.
Insurance Certificates
Owner-clients will provide their insurance requirements
The prequalification firm will review your certificates of insurance according to the review requirements of the owner client
Written Safety Programs 
The prequalification firm will review your company's written health and safety program for conformance with OSHA regulatory and owner-client standards
Owner-client specific documents

Training documentation
Additional Documentation
OSHA forms (300 & 300A)
Experience Modifier documentation
CONTRACTOR MANAGEMENT SOLUTIONS
Most prequalification sites grade contractors based on the following elements:
Statistical Information: OSHA 300/A Logs, OH&S Statistics, TRIR, TRF, etc.
Health, Safety, & Environmental Program: Safety Manual, Safety Management System, HSE Manual, etc.
Insurance Documents: General Liability, Automobile Liability, Limits, Workers' Compensation, Experience Modification Rates, etc.
Safety Training Programs: Weekly safety meetings, safety training videos/online courses, etc.
Questionnaire Information: Found in the MSQ™, PQF®, SSQ®, or equivalent
It is important to maintain your prequalification site account to remaining eligible to work with important owner client companies. So, how can a company most effectively maintain these accounts? Below are 5 key best practices to ensure your accounts are kept at their highest possible score.
1.    MONITOR
Consistent monitoring of your account is the backbone of effective maintenance. You should log into your account at least once a week. Many changes can happen between quarterly updates, such as the addition of new requirements, expiration of insurance documents, and renewal notices—just to name a few! Consistent monitoring and a hands-on approach will be very helpful when the more extensive prequalification site quarterly update requirements come around.
2.    REVIEW
In addition to monitoring your account on a regular basis, it's important to be proactive with your safety programs. Most important, your safety program should fall in line with and meet the requirements of your health and safety administration (OSHA for the United States, OH&S for Canada, HSE for the UK and Australia). Review the applicable codes and federal regulations and make sure your safety programs are compliant. After this is done, thoroughly review your Owner Client safety program requirements—they may actually be stricter than the legislative standards!
3.    UPDATE
Last year alone, Safety Services Company has made over 60 revisions to existing programs and written over 30 new chapters for the United States and Canada to meet the ever-changing RAVS®* on ISNetworld®*! That equates to researching and developing 2 new chapters and updating 5 current programs each month, not including the training to go along with them! Whenever a change is required in your programs, review the changes requested against what you currently have written. Changes in policy requirements can be quite extensive and take substantial amounts of time to properly research and write, so be sure to set aside the proper time and resource.  Brand new requirements may have to be written from the ground up if you do not already have a written policy on them. Owner Clients may require you to have programs that don't pertain to your company specifically, but must have because they may be present on the job site.
Outdated account information that doesn't meet ongoing regulation changes affects your prequalification site account score. A low score can be detrimental to your business and may even keep you off a job site— proper attention should be given to these changes and updates right away. A safety program is a living document; it should be updated each time there is a legislative or requirement change, and changes should be communicated to employees.
4.    DOCUMENT (CORRECTLY)
The most common mistake companies make when maintaining their accounts is incorrectly-submitted documentation, or mistakes on the company's end. When filling out OSHA logs or submitting statistical information, be aware that not every incident is required to be recorded!  Learn the differences between recordable and non-recordable incidents, otherwise it may appear that your company has a higher Total Recordable Incident Rate than it actually does.
Always double check that your documents have been filled out correctly.  Training documents should include the type of training received, date, location, time, supervisor that held the training, and a list of attendees, with a supervisor's signature. Insurance documents must have the same company name (exactly) that is on the account, and abide to all of the requirements and limits. OSHA logs reflect exactly what is entered underneath statistical information.  Experience Modification Rates can be obtained from your workers' compensation provider.
5.    IMPLEMENT
Most important, it's not a matter of just having the proper policies and procedures, training, and documentation—but it must be implemented throughout the company. Some prequalification sites will actively come onto the jobsite to ensure you not only have the policies and procedures they are looking for, but that you are following them. Communication of the policies and training should be given to each employee so that everyone knows what to do.  Simply having policies and procedures doesn't keep job sites safe — following them does.  Actions speak louder than words!
Keeping these five best practices (Monitor, Review, Update, Document, & Implement) in mind can help to maintain a positive score with any prequalification site.
If you are looking for help with ISNetworld® compliance, a quick google search will yield the names of numerous companies offering downloadable safety programs and monitoring services to assist you. But how do you know if these companies are qualified to help you with both ISNetworld® and OSHA safety requirements? And how do you choose one among the many choices?
Hiring a Safety Consultant
Here are some tips and red flags to look out for:
Avoid supplier vetting consultants who only provide cookie cutter, downloadable safety programs and no real safety advice.   Although a cheap downloadable program may solve your compliance problem in the short run, it is not enough.  A professional safety consultant will provide customized safety plans that fit your company's operations and will advise you on implementation so that the ultimate goal of a clean safety record for your company is achieved.  If you are audited, the cheap downloadable plan that was never implemented will not be sufficient to keep your company in compliance, so it's best to do it right the first time.
Make sure you understand the scope of the services to be provided.  There are many varieties of safety vetting and consulting available in the marketplace.  Some companies simply provide data maintenance and document processing services, which means that they only take care of drafting downloadable safety programs and handing it back to you. Others, like Safety Services Company, will offer turn-key, full service safety management services for your company.  Ensure you understand what you are getting when you sign on with your consultant, and that they are qualified to provide the level of support your company needs.
Check your potential consultant's references and reputation.  Referrals from your industry peers are a great source of names of potential consultants, as well as local safety organizations, such as your local chapter of the American Association of Safety Engineers.  If you are unsure, don't hesitate to ask for client names and references at Safety Services Company we have more than +5,000 happy clients, and we will gladly share one of their stories. Your compliance grade directly impacts your company's bottom line, so make sure the consultant you are hiring is competent.
Remember that safety management is about more than just your compliance score. A good safety consultant can help you understand and comply with other requirements as well, improve your safety record, and maintain your company's reputation on a quarterly and yearly basis, thus making you a safe company for owner-clients to hire.
Our Commitment to Continuous Improvement
Call for a FREE Safety Assessment TODAY!
Safety Services Company offers compliance services or contractor pre-qualification and verification services assistance — backed by safety experts knowledgeable in navigating complex third-party auditor requirements. We are the best in the business and we guarantee your satisfaction, selecting a Safety Consultant can be difficult, so we're standing by to answer all your questions.
Futhermore, the verification process is involved and often complex, and includes detailed online account set-up and written manual requirements.
Owner-clients or hiring clients also makes changes to their requirements as often as every month. Services Company handles these time-consuming and challenging tasks for you—allowing you to continue to focus on your business. We offer a complete maintenance program and management of your account.
Let us help you get up and running today — over 5,000 satisfied clients!
We have a full guarantee, and can get you compliant within 72 hours in most cases!
Account Maintenance
Account Management
Full-service Compliance Assistance
Compliance Services
Contractor Prequalification
Safety & Compliance Manuals
Safety Programs & Policies
Safety Requirements
Approvals
Audits & Auditing
Certificates & Certification
Health & Safety Chapters
Supplier & Contractor Pre-qualification
HSE Manuals
Owner-Client Safety Policies
Health and Safety Programs
Getting Qualified
Account Registration
 Regulatory Requirements
360° Safety Services
Training & Documentation
Account Creation
Courses
Qualifications
➩We have complete supplier vetting and compliance solutions for all your needs. Call (877) 640-6571 today to speak with one of our highly skilled safety experts.
Please join us next Friday for more safety and compliance tips!
Next Post: Emergency Preparedness and Response
Previous Post: OSHA Certification