Emergency Preparedness and Response
Author

Stephanie McCauley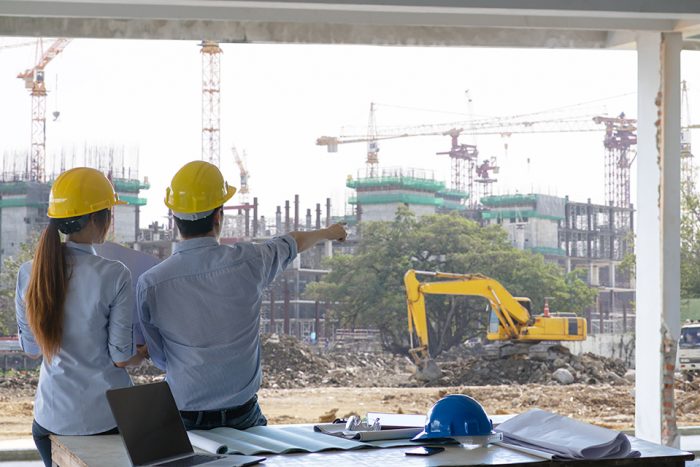 Emergency Preparedness and Response
Welcome to Safe Friday, since June is National Safety Month, this week we're going to cover the ins and outs of emergency preparedness and response. Whether you're an experienced professional, or new on the job, today we're going to offer something for everyone!
Disasters and emergencies can strike anyone, anytime, and anywhere. You and your crew could be forced to evacuate when you least expect it, and we want you to be knowledgeable with emergency preparedness and response.
Workplace Emergencies
A workplace emergency is an unforeseen critical situation, which threatens your employees, customers, or the public; disrupts your operations; and/or causes physical or environmental damage.
Emergencies include the following:
Floods
Hurricanes
Tornadoes
Fires
Toxic gas releases
Chemical spills
Radiological accidents
Explosions
Civil disturbances
Workplace violence resulting in bodily harm and trauma
Protecting Your Business
The best way is to prepare for an emergency before it happens. Most people can't think logically in a time of crisis, so it is crucial to do so in advance when you have the time to be systematic.
Thoughtfully consider worst-case scenarios. What you would do if the worst happened? What if a fire broke out? Or a hurricane hit your building? Or a train carrying toxic waste derailed while passing your loading area? Once you've identified possible emergencies, consider how they could impact you and how you would respond.
Emergency Action Plans
Emergency action plans cover specific actions employers and workers must take to ensure employee safety from fire and other emergencies. Establishing an emergency action plan is an excellent way to protect yourself, your workers, and your business during a crisis.
Your Emergency Action Plan (EAP) Should Include
When developing your company's emergency action plan, it'd be wise to consider a wide variety of potential emergencies that could occur in your establishment. Plans must be tailored to your worksite and include information about all potential sources of emergencies. You should perform a hazard assessment to determine what physical and/or chemical hazards could cause an emergency. If you have more than one jobsite, each site needs to have its own an emergency action plan.
Emergency Action Plans must include:
A preferred method for reporting fires and other emergencies
An evacuation policy and procedure
Emergency escape procedures and route assignments, such as floor plans, workplace maps, and safe or refuge areas
Names, titles, departments, and telephone numbers of individuals both within and outside your company to contact for additional information or explanation of duties and responsibilities under the emergency plan
Procedures for employees who remain to perform or shut down critical plant operations, operate fire extinguishers, or perform other essential services that cannot be shut down for every emergency alarm before evacuating
Rescue and medical duties for any workers designated to perform them
You may also find it beneficial to include the following in your plan:
The alternative communications site to be used in the event of a catastrophe
A secure location to store copies of legal documents, accounting records, your employees' emergency contacts, and other vital records
Alerting Employees
Your plan must include a method to alert employees, including disabled employees, to evacuate or take an alternate action, and how to report emergencies.
Ensure alarms are recognized by all employees as a signal to evacuate the work area
Make an emergency communications system available, such as a public-address system, portable radio units, or other means to notify workers
Specify that alarms must be able to be seen, heard, or otherwise perceived by everyone in the workplace
Although not required by OSHA, you may want to consider the following:
Using tactile devices to alert employees who would not otherwise be able to recognize an audible or visual alarm
Providing an updated list of key personnel such as the plant manager or physician, to notify in the event of an emergency during off-duty hours
How to Develop Evacuation Policies & Procedures
A disorderly evacuation can result in injury, confusion, and property damage, which is why it's important to determine the following:
Conditions an evacuation would be necessary
A clear chain of command
Specific evacuation procedures, including routes and exits. To be posted where they are easily accessible to all crew members
Procedures for assisting those with disabilities or who do not speak English
A system for accounting for workers following an evacuation
When to Call for an Evacuation
In an emergency, local emergency personnel may require an evacuation. In some cases, they may advise you to shut off the water and/or utilities. If you have access to radio or TV, listen to broadcasts to stay informed and follow the official orders you receive.
In other events, a designated worker should be deemed responsible for making the call to evacuate or shut down operations. Protecting the safety of workers should be the first priority.
What is the role of safety coordinators during an emergency?
You may elect to select a responsible party to lead and coordinate your emergency plans and. It's critical that all workers know who the safety coordinator is and understand their role during emergency situations.
The safety coordinator should be responsible for:
Assessing the situation
Supervising all safety and/or evacuation efforts
Coordinating with emergency services
Supervising the shutdown of operations when necessary
Employees elected to assist in emergency evacuations need to be trained in the site layout and its specific escape routes. These employees should be aware of employees with special needs who may need extra help and must know the hazardous areas to avoid during an emergency evacuation situation.
Establishing Evacuation Routes & Exits
To the best extent possible, ensure evacuation routes and emergency exits meet the following:
Well-lit and clearly marked
Wide enough to accommodate evacuating personnel
Unobstructed and clear of debris
Unlikely to expose workers to extra hazards
Ensure evacuation routes and exits are posted for all employees to see.
Accounting for Employees After Evacuation
Confusion can easily lead to rescue delays. To ensure accurate worker accountability, consider including these steps:
Designate assembly areas where employees should gather upon evacuation
Take a head count as quickly as possible after the evacuation. Identify and communicate the last know locations and names of anyone not accounted for
Planning for Rescue
All too often, untrained workers endanger themselves and those they are attempting to rescue. Due to this, it's advisable to leave rescue work to those workers who are trained, equipped, and certified to conduct rescue operations.
Medical Assistance During Emergencies
If you don't have a formal medical program, you should investigate ways to provide medical services. If medical accommodations are available near your jobsite, you can arrange for them to handle emergency cases for your business. Also, you must provide your employees with a formally written emergency medical procedure in order to minimize confusion during emergencies.
If a medical clinic isn't located near your jobsite, then ensure that onsite personnel have adequate field training in first aid, and that appropriate supplies are available for emergency situations.
Always retain a copy of your emergency action plan in an appropriate location where employees easily can get to it or be sure to provide all employees with a copy.
Employee Training
For your plan to successful, you must educate your employees on the types of emergencies that could occur and then train them in the recommended course(s) of action. The size of your worksite and crew member headcount, the materials handled, processes used, and the availability of emergency resources will all determine your training requirements. Ensure all your employees fully understand the elements within your emergency action plan, including the types of possible emergencies, alarm systems, reporting procedures, evacuation plans, and shutdown procedures. Cover any and all special hazards you may have onsite, such as toxic chemicals, flammable materials, water-reactive substances, or radioactive sources.
Training should address:
Individual roles and responsibilities
Threats, hazards, and protective actions
Notification, warning, and communications procedures
How to locate family members in an emergency
Emergency response procedures
Evacuation, shelter, and accountability procedures
Location and use of common emergency equipment
Emergency shutdown procedures
You should fully consider training your employees in first-aid procedures, including respiratory protection, including use of an escape-only respirator; protection against bloodborne pathogens; and methods for preventing unauthorized access to the worksite.
Upon reviewing your company's EAP with your employees, it's advisable to complete practice drills as often as needed to keep employees well-prepared, ready to act in the event of an emergency. Identify the strengths and opportunities within your plan and always work toward continuous improvement.
Employee Training Schedule
Consider requiring an annual refresher training plan. And offer training when you:
First develop your plan
Hire new workers
Introduce new materials, equipment, or processes into the worksite that may affect evacuation routes
Change the layout or design of the premises
Revise or update your emergency protocols
Hazardous Substances
No matter what type of business you operate you could face an emergency involving hazardous materials.
The primary source of the hazardous materials could be external, such as an oil truck that overturns on a nearby freeway, or the source may be within your site. Regardless, these potential events could have a real impact on your business and should be formally addressed.
If you store or use hazardous substances at your site, there's an increased risk of a HAZMAT. OSHA's HazCom Standard (29 CFR 1910.1200) requires, "employers who use hazardous chemicals to inventory them, keep the manufacturer-supplied Safety Data Sheets (SDSs) for them in a place accessible to workers, label containers of these chemicals with their hazards, and train employees in ways to protect themselves against those hazards." Be sure to start gathering SDSs for all applicable chemicals.
Special Equipment
Safety glasses, goggles, or face shields
Hard hats and safety shoes
Proper respirators
Chemical suits, gloves, hoods, and boots
Special body protection for extreme environmental conditions
Any other special equipment and/or warning devices necessary for hazards specific to your worksite
Choosing Appropriate PPE & Respirators
Consult a health and safety professional before purchasing any personal protective equipment. Respirators must be appropriate to the hazards in your workplace, must meet OSHA standards, and be certified by the National Institute for Occupational Safety and Health (NIOSH).
While evacuating, respiratory protection is necessary if employees pass through toxic atmospheres of dust, mists, gases, or vapors, or through oxygen-deficient areas. All respirators used must be NIOSH-certified under the current standard 29 CFR 1910.134.
➩We have complete emergency preparedness and response solutions for all your needs. Call (877) 640-6571 today to speak with one of our highly skilled safety experts.
Please join us next Friday for more National Safety Month tips!
Next Post: Corporate Wellness & Safety
Previous Post: OSHA Certification