Construction Incident Response
Author

Stephanie McCauley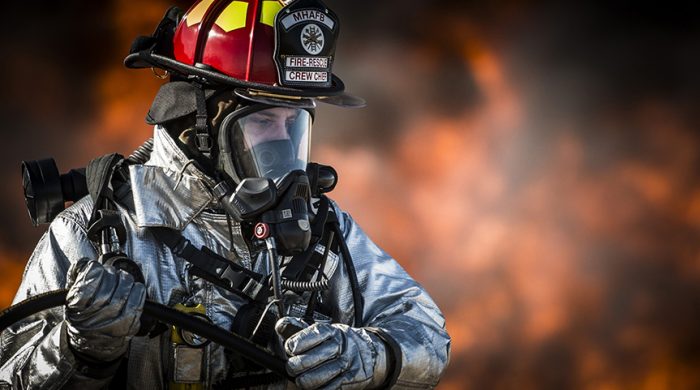 Construction Incident Response
Welcome to Safe Friday, today we're going to cover construction incident response. Whether you're an experienced professional, or new on the job, we're going to offer something for everyone!
Per OSHA's recommendation, companies should must take construction incident response very seriously. All incidents resulting in near misses or injuries need to be investigated.
To most of us, the word "accident" is suggestive of a random event, which could not have been fully prevented. However, most all workplace illnesses, injuries, and fatalities are mostly preventable
Investigating Site Incidents
Investigating incidents, whether an injury, near miss, or fatality, provides companies with an opportunity to identify hazards and rectify them in their construction incident response programs. Most notably, the allows businesses and crew member to pinpoint and implement corrective actions necessary in order to prevent future incidents from occurring.
Construction incident response plans and investigations should focus efforts on identifying then correcting root cause issues, rather than assigning blame or finding fault, which can also promote increased productivity and morale. Sustainable businesses demonstrate commitment to safety and health.
If a safety procedure or rule wasn't followed, whywasn't it followed?
Did production goals play a part, and, if so, whywere goals placed ahead of safety?
Was the rule or procedure outdated or was safety training insufficient? If so, why wasn't the problem previously addressed or identified?
It's crucial to uncover and rectify all contributing factors which could lead to an incident. Therefore, adequately addressing all underlying root causes is necessary to fully understand why an incident occurred in the first place, and to develop more effective corrective actions and construction incident response plans, and to eliminate the serious consequences that could come from comparable future incidents.
Emergency Response Plans
Emergency Response Plans are required by OSHA, so everyone knows how to react to serious emergencies.
Companies must have a written incident/emergency response plan that defines the actions everyone must take to ensure their safety.
Emergency response plans address emergencies that may occur in the workplace.
The minimum elements of your company's plan should include:
Emergency escape procedures and escape route assignments
Procedures to be followed by employees who remain to operate critical operations before they evacuate
Procedures to account for all employees after emergency evacuation have been completed
The procedures for reporting fires and other emergencies
Rescue and medical duties for the employees designated to perform them
Names or regular job titles of employees or departments to contact for further information 
Before implementing the construction incident response plan, your company should identify and train enough employees to assist in the safe and orderly emergency evacuation of employees. The training includes:
The use of floor plans and workplace maps that show the emergency escape routes
A list of assembly/meeting locations specified for evacuation
Who is responsible for, and how to assist any employee who need help during an evacuation
Who is responsible for, and how to conduct head counts once evacuation has been completed This responsibility includes:
Taking a roll of his or her group
Making sure all persons are accounted for
Assuming the role of department contact in order to answer questions
No employee will be permitted to re-enter the building until after determination has been made that it's safe to do so
Alarm System: Companies should establish an employee alarm system. If the employee alarm system is used for alerting fire brigade members, or for other purposes, a distinct signal will be used for each purpose
The plan will be reviewed with each employee covered by the plan at the following times:
Initially when the plan is developed
During new hire training
Whenever the employee's responsibilities or designated actions under the plan change
Whenever the plan is changed
Supervisors should review with each employee the parts of the plan that they must know to protect themselves in the event of an emergency 
Rescue and medical aid may be necessary during emergencies. Circumstances calling for rescue and/or medical aid include serious injury or illness, medical conditions, injury resulting from a catastrophe, and various accidents.
Accident Investigations
Despite your best efforts, you can't prevent all workplace accidents and near miss incidents. However, many accidents and near-miss incidents are preventable. By investigating all accidents and near misses, you can reduce the chance that an accident will happen again. Recurring accidents and incidents indicate that there are problems in the workplace. Let's examine what to do after an accident occurs.
Respond to the accident scene: When you respond to the scene, you should:
Get an overall picture of what happened. Evaluate the condition of any victims and determine the nature and extent of their injuries. Notify emergency medical services if someone needs help. Perform first aid for the victim if the situation is critical. Wear personal protective equipment.
Secure the accident scene:
Make sure that you and the victim aren't in any further danger. Don't move the victim unless necessary. Use all necessary PPE. Preserve the evidence of the accident; don't allow evidence to be moved or cleaned up, unless it endangers you or the victim, until you are through with your investigation.
Investigating the Accident:
Identify the evidence – This includes tools and equipment, position of victim relative to tools and equipment, environment of the accident scene, cleanliness of the accident scene, equipment ID. numbers, condition of equipment, floors and PPE.
Identify contributing factors – In addition to physical evidence, there may be other factors that contributed to the accident, such as operator errors, violating procedures or policies, employee's attitude and training, health and safety records, or substance abuse.
Collect the evidence – Identify, and preserve accident information so it can be analyzed later and used to determine the cause of the accident. You may want to take pictures, make notes or drawings of the accident scene, or interview witnesses.
Review the evidence gathered during your investigation: When reviewing your evidence, you should:
Focus on the "who, what, when, where, how, and why" of the accident. Review any pictures or drawings of the scene and the facts surrounding the accident. Evaluate the physical evidence and information to determine the root cause of the accident. Talk to the witnesses and victims to help you assess the event.
Determine the cause(s) of the accident:
Examine all possible causes; be careful not to focus on one particular cause until you've reviewed all possibilities. This will allow you to correct all potential hazards in the future. Evaluate any reasons for employee actions. Try to determine why an employee acted the way they did before the accident. Determine if there was anything unusual about the work conditions before the accident, determine whether the employee was properly trained, or if the employee was instructed about the task.
Develop corrective and preventive actions:
Make a list of corrections and preventative actions that could prevent future accidents on your jobsite. Get input from employees to help determine the actions you'll recommend to management.
Report your results: The final step in an accident/incident investigation is to report your results to management. Provide a complete and accurate description of the accident. Report what you have determined to be the root cause of the accident, and include any actions that may have contributed to the accident. Make the recommendations that you believe will help prevent future accidents.
Preventing repeated accidents is the primary reason for doing accident/incident investigations. These also help identify related problems in the workplace that can be dealt with before an accident occurs.
Establishing a Cooperative Safety Culture
On the job safety is a program of proactive participation between employers, supervisors, and employees; safety is everyone's business. Looking out for others is the foundation of job safety, is the ability to exercise responsibility, good judgment, and accountability, and being able to depend on your co-workers and your company to exercise the same ability. In the workplace you are seldom alone.
The workplace is often a crowded place with workers involved in seemingly unrelated activities. However, supervisors, and well-trained employees know work is being done in a well-coordinated and orderly manner, and can readily identify unsafe situations, conditions or acts. Everyone needs to be involved in company safety.
Employers: It's everyone's responsibility to follow all safety rules. Let's review the key elements of safety and health programs.
Management commitment: Managers are committed to making the program work
Hazard identification and control: Know how to identify and control hazards
Accountability: All employees are responsible for following safe work practices
Incident and accident investigations: Know how to investigate near-miss incidents and accidents
Employee involvement: Be involved in our safety program
Training: Make sure everyone is trained in safe work practices
Periodic evaluation of the program: Managers must review the program regularly
These elements together make workplace safety and health programs successful. We call them elements, but we could have called them components, ingredients, or puzzle pieces. When you put them all together, you have achieved a successful program.
Employees: It is your responsibility to follow your employer's safety program and to conduct yourselves in a safe manner. It's also your responsibility to make your co-workers work safely.
Let your co-workers, or anyone who may be endangered on the job, know of any hazards you know of, or believe to exist
Let your co-worker or anyone in the workplace know if you think they're committing an unsafe act or work practice
Report all hazards to a supervisor or safety committee member promptly
Keep your tools and equipment working properly; follow all maintenance schedules and safe work procedures
Be prepared for emergencies, know what to do when something goes wrong
Know what workplace hazards could hurt you, and know how to eliminate or control them
Actively participate in the training of new workers and make sure they understand the safe work procedures
If you're not sure of the right or safe way to do a job or task, ask your supervisor, or make it your responsibility to learn the proper way
No one wants to see a co-worker hurt on the job. It's everyone's responsibility to look out for themselves and others. It's good business.
➩We have complete construction incident response solutions for all your needs. Call (877) 640-6571 today to speak with one of our highly skilled safety experts.
Please join us next Friday for more safety and compliance tips!
Next Post: Safety Glasses, Eye Protection & You
Previous Post: Ultraviolet (UV) Radiation & Sun Exposure