Spotting Safety: Scaffolding Toprails
Author

Delete/Deactivated User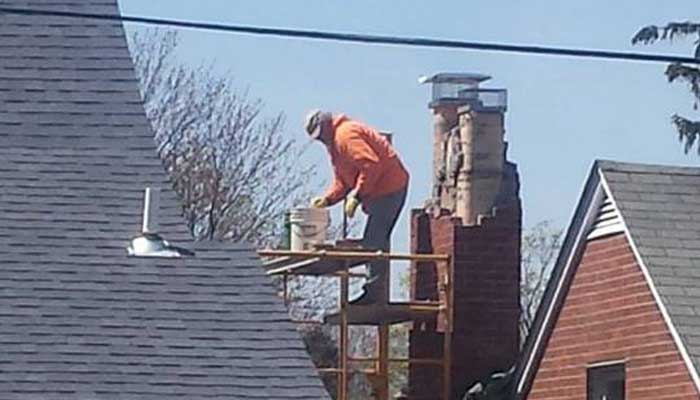 This photo of a man on a scaffold, re-bricking a chimney, crossed my desk from a friend who questioned whether the man should be wearing a fall protection harness.
The truth is that, while a correctly used Personal Fall Arrest System (PFAS) is very effective, federal OSHA regulations don't require it in this situation.
According to the Construction Scaffold regulations, bricklaying work from this type of scaffold requires either guardrails on all open sides of the scaffold or a PFAS. 1926.451(g)(1)(vi).
However, the toprail on this scaffold reaches only up to the man's knees, so it doesn't pass these tests for effective fall protection:
Handrails and toprails must provide an adequate handhold for employees to grab onto and keep themselves from falling. 1926.451(e)(4)(iii)
Toprails must be between 38 and 45 inches high. 1926.451(g)(4)(iii)
There are times when a PFAS doesn't make sense, such as not having a good place to anchor the lifeline. But, when working at six feet or more above the ground in construction, an effective form of fall protection or supported scaffolding training is always needed. This can be accomplished with scaffold guardrails that are high and strong enough to save an employee who loses his balance.
All Spotting Safety Articles:
Next Post: May is American Stroke Month