Avetta® – BROWZ® Merger: What it means and why it matters
Author

Dan Hurdle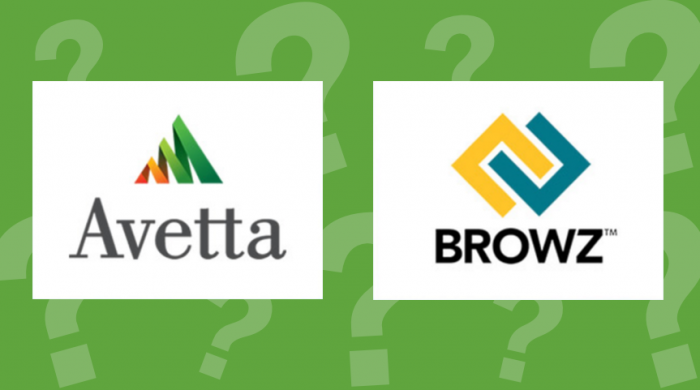 Dan Hurdle and Leah Spaulding – Safety Services Company
Avetta® – BROWZ® Merger: What it means and why it matters
Last month, Avetta® and BROWZ®, two of the major Third Party Auditors (TPA) in the Contractor compliance management space, announced that they are merging.  The merged entity will take the name of Avetta® and is now one of the largest TPAs in the industry.
What does this merger mean for Contractors?
How does this merger affect contractors, who are wrestling with the day-to-day challenges of meeting TPA requirements in order to win work with Hiring Clients?
Although it's a little too early to know for sure, our initial view here at Safety Services Company is that this Avetta®/BROWZ® merger will be good news for Contractors.  Why? In a nutshell, we feel it will ultimately help reduce the total compliance burden on the average Contractor.
As the market leader in helping thousands of Contractors get onto TPA platforms and meet their compliance requirements, Safety Services has witnessed firsthand the growing use of TPAs by Hiring Clients.  In order to obtain the Hiring Client work they want and need, many Contractors must meet compliance requirements that are increasing in number and complexity – and must do so on multiple TPA platforms!
TPAs are effective tools in Safety Compliance.
Third Party Auditors were created to solve a crucial need in contractor safety management.  Workplace health and safety is one of the most important focuses of Hiring Clients and Contractors alike.  Major injuries and loss of life are immeasurable and intolerable, making these requirements a vital part of the industry.  This has become a real challenge for many Contractors, especially Small-Medium Enterprises (SMEs) that cannot afford their own Safety Department to oversee these constantly evolving requirements.  Therefore we believe TPA consolidation is a good thing – and we expect more to come.
Safety Services makes the process seamless for contractors.
At Safety Services we pride ourselves on being the Contractor's friend. With a customer base of over 25,000 SMEs and Contractors, we understand what it's like to manage a small business. The growing pressure on Contractors is strenuous enough, in terms of the administrative responsibilities from federal and local government.  Adding to that are the ever-increasing costs in labor and taxation. So, it's no surprise that the requirements from the TPAs, such as completing lengthy questionnaires, can feel like one more burden to bear. We know that as the number of TPAs has grown, there are impacts on the Contractors that need to be understood and supported.  We also can appreciate and agree that for Hiring Clients the Contractor compliance management process is made simpler and more effective through the use of a TPA like ISNetworld®, Avetta/BROWZ®, PEC® or others.
We believe the Avetta®/BROWZ® merger is a positive step in the safety space.  This will mean fewer TPAs for contractors to navigate through in order to gain more work.  We also believe a company like Safety Services has an important role to play in making the TPA system function without excessive strain on smaller Contractors.  We have experience with and are experts on all of the various TPA platforms. Therefore, we can be an efficient and effective solution for Contractors, Hiring Clients and TPAs.  
At the end of the day, people matter most.
Here at Safety Services, we know that the most important thing at the end of the day is that each and every employee makes it home safely.  We are committed to helping you get the most from your safety programs to ensure this is achieved. In addition to helping you gain more contracts with Hiring Clients, implementing a great safety program will save lives, save you money and help you grow a successful business.
Have questions? Call (866) 730-1095 today to speak with one of our friendly safety consultants.
Next Post: Safety ROI
Previous Post: Safety Glasses, Eye Protection & You